What CH2M Hill and Halcrow can do together now they're one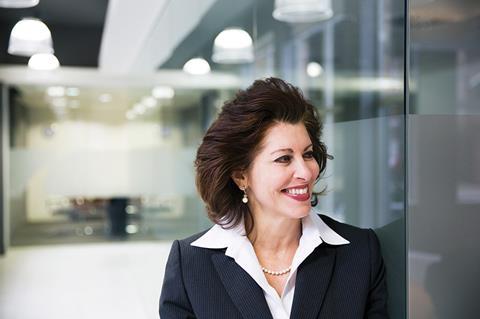 Jacque Hinman, president of CH2M Hill's international division, is asking for Building's help renaming CH2M Hill and Halcrow's global businesses. "If you have any ideas let me know," says the civil engineer with a laugh. "People in your business are better at this kind of thing. You don't want engineers doing this."
Hinman reveals that, 18 months after the American engineer bought the British civils stalwart and with much of the integration of the two businesses now complete, CH2M Hill and Halcrow have concluded that the firm needs to have just one name. She confirms it could mean the death of a 90-year-old Halcrow brand name. She says: "We are figuring out what that name is going to be. I don't know if it will be brand new or one of the existing names." Well, frankly, whatever name they choose can't sound clunkier than CH2M Hill.
The branding issue is the final step in the process of consolidating the two firms. CH2M Hill bought Halcrow for £124m in September 2011. Since then Hinman, a polished and charming Italian-American, who was known by her maiden name Rast until she got married last year, has overseen the merging of the two firms as part of her responsibility for all CH2M Hill's operations outside the US. For much of the last 18 months she maintained a flat not far from the firm's headquarters in Hammersmith, London, but now with most of the internal work complete, she says she is only in the UK once every couple of months to "troubleshoot".
Halcrow's accounts for 2011, which were only published this month, reveal the trouble the firm faced in its last year of independent trading. The firm made a pre-tax loss of £71m and reported a pension deficit of £180m, which combined led to the firm to reporting net liabilities of £177m.
We are not a serial acquirer; every couple of years we do strategic acquisitions of firms that fit our culture. We are not out to grow by buying companies that have work
But Hinman says it was still a good decision to pay £124m for the firm. ""CH2M Hill acquired Halcrow based on its excellent technical reputation, experience base, and strong client and project portfolio around the world, as well as its highly skilled people, who have been fully integrated into CH2M Hill," she says.
But she declines to give details of how much Halcrow has been loaned by its parent company, which Halcrow's accountant said it was "dependent on", but says this practice is "common". Nor will she say whether she thinks Halcrow would have been able to continue without CH2M Hill's help.
She says the beginning of the 2013/14 financial year is when CH2M Hill and Halcrow can really start looking forward as a single company, claiming that the integration has been pretty smooth with staff turnover in 2012 of 6% across Europe. To this end the firm has just announced plans for a major UK expansion over the next year, prompting obvious questions over how the firm can achieve this when the market is predicted to be static at best.
High on her to-do list is resolving the branding issue. And there are more than just the two brands to consider. CH2M Hill also owns Lockwood Greene, an industrial engineering company and Veco, an oil and gas consultant. "I can tell you that every firm is going to be whatever the name turns out to be because this [having so many brand names] is madness," she says. Hinman says the firm plans to have decided on a name by the end of this year but that it will take until the end of 2014 to roll it out across the group because of the need to untangle the legal web of various registered companies and their plethora of licences across the globe.
In the meantime Hinman has her growth plan to meet. Under the plan CH2M Hill will invest £65m in the UK business over the next year, creating 500 jobs as part of an ambitious plan to increase UK turnover by 20% this year. But it's unclear how much of this is new cash. Hinman says the firm has already secured enough work for revenue to rise 10%.
However, there will be no further company acquisitions to meet that 20% target. Hinman says: "We are not a serial acquirer; we are employee-owned and every couple of years we do strategic acquisitions of firms that fit our culture. We are not out to grow by buying companies that have work," she says. She claims this differentiates CH2M Hill from giant listed US firms such as Aecom or URS which, she argues, need to acquire companies to deliver speedy share price increases to shareholders.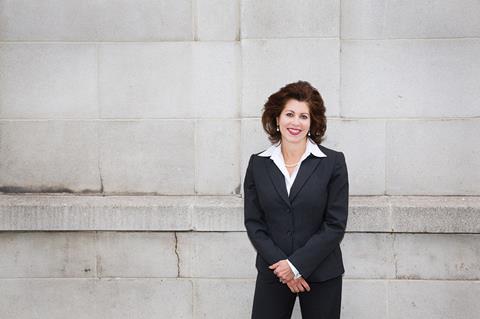 Much of the new investment will be spent on salaries as the firm expands. Hinman says 80% of the 500 staff are to work on contracts the group has already won and that "most" of this is in the UK. However, Hinman is reluctant to give specifics saying the there are still some details to be finalised.
But she does reveal that the largest area of recruitment will be in the firm's transportation division where it expects to hire 150 new staff. On top of this, 100 jobs will be created across its back office, power and industrial and advanced technologies divisions, and a further 80 jobs will be created in its nuclear division.
A change of tack will be an aversion to new speculative work. Halcrow had previously worked on the Thames Hub Airport plan led by architect Foster + Partners and the development of the Severn Barrage - but CH2M Hill is no longer working on the barrage and providing only small amounts of advice to Thames Hub. Both projects remain far from realisation and both are mired in controversy. Hinman says the firm is not out to influence government policy or debate. "The strategy really is to work on projects that are here and now and are going forward," she says.
Getting to the point where the combined firms can look forward has not always been easy. Hinman concedes it was a mistake to bid for the £400m contract to be the Defence Infrastructure Organisation's strategic business partner role alone (all the other bidders were consortiums and remain in the race). "I would say we brought strong project management skills but as we look at it now, it was a property job. We didn't understand that well enough," she says.
However, Hinman says a clutch of wins over the past six months (see box) shows that the merged firm has been able to secure work that neither CH2M Hill or Halcrow could have managed alone.
"We have seamless delivery now we are on the same systems," says Hinman. "Yes, [previously] we could joint venture, we could prime-sub [where consortiums are formed with one dominant partner], but there's always extra costs in doing that and so in [being together] we are more efficient to clients. And there is less risk because of that."
It's clear that the coming together of CH2M Hill and Halcrow has brought some significant advantages to both firms in terms of market and geographical reach. But given the current state of the construction industry, it will be a challenge to achieve the growth the firm is targeting. To this end the firm remains in the race for a number of the largest jobs in the industry, including the £6bn contract to be the parent body organisation for Magnox's nuclear sites. It also remains poised to bid for the planned Defence Equipment and Support role, which would see the winner take control of £160bn of defence spending over the next 10 years.
As for the name change, it's unlikely clients will care too much as long as the quality of service remains. "When we did the merger, the top question we got was, 'Do we get the same people?' Absolutely, yes. We wanted Halcrow to be part of the CH2M Hill family of companies because we want these people," she says.
CH2M HILL AND HALCROW APPOINTMENTS OVER THE LAST SIX MONTHS OF 2013
UK
London Overground Technical Adviser for Transport for London
Highway Services Framework for Worcester council
Perry Barr & Witton Design Package for Environment Agency
Middle East
Haya Water, Muscat for Sultanate of Oman
Madinah Airport KSA, (Saudi Arabia) for General Authority of Civil Aviation/Tibah
Project management on Iraq Common Seawater Supply Project for South Oil Company (SOC) of Iraq
Latin and Central America
Sir Saloman Highway Phase III and Phase IV (Trinidad & Tobago)
Port of Acu (Brasil) - Design services for breakwater structure at the existing Port of Acu.
United Nations Development Programme (UNDP) - development of a GIS system for the Bermejo River catchment basin in northern Argentina.
Belo Horizonte Metropolitan Region Economic Master Plan (Brazil)

Australia and Asia Pacific
Peer review on Quantum Outer Harbour, Australia, for a Fast Flour SKM Iron Ore Joint Venture
Professional engineering services for Public Utilities Board of Singapore (PUB)
Bangalore Water Supply and Sewerage Board (India)