Outgoing head of the UK Green Building Council Paul King sees an industry in large part willing to deliver the government's green agenda. Unfortunately, the government itself has so badly undermined its own policies, the sector is no longer sure what that agenda is any more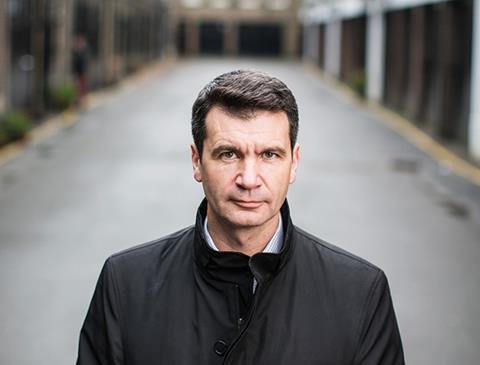 As anyone who's met UK Green Building Council chief executive Paul King knows, he's a glass-half-full kind of guy. So it's no surprise he answers yes when asked whether there has been real improvement in sustainability in the construction industry during his seven years heading the body. But given the state of the industry through the recession, his major caveat is not much of a surprise either: "There's rather more rhetoric than there is action."
King is set to gain a first-hand experience in the challenges of turning rhetoric into practice as early next year he will leave UKGBC to take up the role of head of sustainability at Lend Lease.
I think industry confidence has been damaged by this government more than any other
The move will mark a sharp shift from life at UKGBC, which King joined at its birth in 2007. At that time the sector was "on the crest of a wave". "The industry was in good shape, it was in rude health. Everyone had lots of business, everyone had lots of money to spend and everyone had got quite excited about sustainability," says King.
But that all changed with the financial crisis in 2008. He says: "Over the last few years there hasn't been lots of money or work. Either they haven't really been doing enough work to make progress on sustainability, or anything that is seen as not essential in the short term is liable to be cut - that includes sustainability."
Nevertheless, King has been charged with keeping the industry green during this period of crisis, and trying to hold to its word a cash-strapped government whose promise to be the greenest ever has largely been left on the cutting room floor. So, now he's leaving the job, how does he really think industry and government have behaved?
Challenging the industry
Both in the political sphere and at site level, King can point to examples of where progress on sustainability has been made, but he remains concerned that there are big challenges facing the industry as he prepares to hand over the reins of the UKGBC at the end of January.
He says that while the values of sustainability have been "mainstreamed" into day-to-day boardroom concerns, this hasn't always translated into actions on the ground. "There has been a very significant movement but that's not to say we should be complacent."
One area he repeatedly returns to is housebuilding. The path to all new homes being zero carbon from 2016, which was first laid out in 2006, has meant it's one of the few areas of the construction industry where sustainability plans have been in place for a long time. While King says the best firms have changed substantially in that time, many others have resisted efforts to improve the industry's sustainability credentials.
Some housebuilders believe that if they do the bare minimum and cut costs to the bone, they will maximise margins and returns for investors. The question is, how long can that go on?
"There are housebuilders, and there are housebuilders… There are only a handful of the major housebuilders that have joined the UKGBC." Housebuilder members include Crest Nicholson, Barratt Developments, Berkeley Group and Keepmoat.
"There is a massive difference between those companies and the other majors. Housebuilding is still predicated on an equation which is build cost, plus price of land, plus profit equals what you can sell a house for. If the perception is that more regulation means higher cost, then there are those in the industry who are going to push back."
At the same time the zero carbon policy has in the UKGBC's view been undermined, with the 2016 standard being watered down, despite King's campaigning to keep the targets ambitious. The government further announced this summer that sites of under 10 homes will not have to comply with the full standard. So does he think his effort to push the zero carbon agenda has been hampered by major housebuilders lobbying against the policy?
"Yes, it has," he says. He adds that those lagging behind the agenda are already finding it harder to grow their business. "Some of the most profitable housebuilders believe that they need not worry about the future direction of regulations, that they will do the bare minimum to allow them to operate as a business, and that if they cut costs to the bone, they will maximise margins and returns to their investors. Some are being successful in that regard and the question is, how long can that go on?" says King.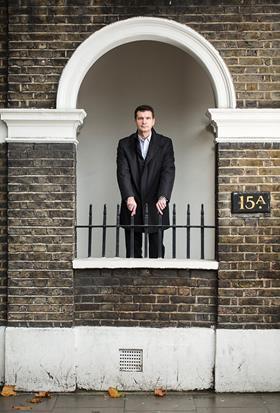 Grading the government
He says skills shortages have left housebuilders "scrabbling around" to get good staff and that those less interested in sustainability are finding it harder to do so.
His assessment of the government's record on other policies is also less than glowing. He says the failure to introduce Display Energy Certificates for commercial buildings, which was canned by George Osborne in 2011, left the industry in the "embarrassing" situation of having no standardised measurement tool for the energy buildings use - something considered by many to be a prerequisite of stimulating change in this area.
In the retrofit sector he says the government's Green Deal has been a "sick toddler" of a policy whose "problematic" implementation has left the next government with some work to do: "It's still fundamentally a tool that needs to be in the box." He adds that the decision by prime minister David Cameron to slash its sister scheme the Energy Companies Obligation, which subsidises energy efficiency in poorer homes, in order to deliver a one-off £50 annual drop in fuel bills was a "reckless" move and a "fiasco" of policy making.
The Green Construction Board - a joint government and industry board set up to oversee the implementation of the government's green construction strategy - is also a source of "disappointment", though King is clear that there have been some areas of success, including its review of how to reduce the carbon going into the UK's built infrastructure. However, he says it hasn't achieved its potential for encouraging a frank discussion between government and industry and that is "frustrating".
But he believes it's not individual policy shortcomings that have done the most damage to the sector. "It's the collective effect of all of those, because they have all chipped away at clarity, consistency and certainty; those are the things that businesses say, day in day out, that they want," he says. "I think industry confidence has been damaged by this government more than previous governments."
Though he says all hope is not lost. "Industry is still prepared and up for this agenda and if it has confidence that the policy changes being made will stick around for at least the life of a parliament, then it will respond," he says.
No regrets
But what about the UKGBC itself? In 2007 King joined the organisation from the WWF, where he was director of campaigns. His performance in the role has been well regarded and in particular his ability to balance the political and industry sides of his position has been widely praised.
However, the organisation remains "heavily reliant" on contributions from members - whereas most other green building councils across the globe have other revenue streams. Between 2009 and 2014 revenue has only increased from £1.4m to £1.8m and, while the organisation is not there to make money, stability of resource is crucial if it is to continue to do its job effectively.
If the industry has confidence that the policy changes being made will stick around for at least the life of a parliament, then it will respond
Indeed in the early days of the organisation there were discussions with BRE about UKGBC having some stake in green rating system BREEAM as a means of increasing its revenue, but a deal was never reached. However, King says he doesn't regret that even though he has been "constantly looking for other revenue streams".
So is he, ironically, leaving the organisation without a sustainable future? "What we've found is that compared with other GBCs [which often run their own rating system] we've been able to be much more flexible, much more fleet of foot.
It ties up a lot of resources running a rating system," he says. Instead, he says the organisation has been able to get money through its training services and that bespoke training for major firms is what he sees as the future of its revenue.
Meanwhile, his yet-to-be-appointed successor at UKGBC will have a difficult time filling his shoes. While King is unwilling to point to a particular highlight of his time at the organisation - preferring instead to champion "bringing the industry together" as his biggest achievement - he has balanced the competing roles of campaigner for and counsellor to the green construction sector well, and wrestling those two leviathans is no mean feat.
What is clear is that there is plenty more wrestling to do if the industry is to meet its lofty sustainability ambitions. And as King tags out, we've really only just finished the first round.
King on the politicians
David Cameron
Certainly we've seen huge inconsistency. He gave a speech on energy efficiency that said the most successful economies in Europe would be the most energy efficient and then months later he was looking to slash the Energy Companies Obligation and energy efficiency spending.
The words of a politician have huge impacts on businesses. When he gave that speech in the spring of 2014, board room decisions were taken to increase investment in the Green Deal; in the autumn those decisions were being reversed and people were being laid off.
I think it's reckless of Cameron and I don't feel this government has taken sufficiently seriously the negative consequences of some of those policy turnarounds.
George Osborne
I don't think he's going to be held up as a hero figure by the green movement and with good reason.
He has given some very unhelpful speeches over the course of this parliament, seeking to undermine the UK's leadership on climate change. It's a sweet irony that it was George Osborne who personally came to our offices to launch what would become the Green Deal. The reality there is we have a challenge as a movement that is seeking to position sustainability as something that is an essential for business, [and] we have similar challenges across the Treasury teams of all the major parties.
Ed Davey
He has been a very enthusiastic champion, and I think he has had some tough battles in the government. I think it's a shame we haven't ended up with a binding energy efficiency target [at a European level] and I think that perhaps given the leadership that he has shown more generally at the European level that it's a pity we haven't seen more leadership specifically there.
Greg Barker
He presided over the Green Deal for a long time. I think nobody would question for a minute his passion for the agenda but I think there are people who would question whether or not he listened to and heeded the warnings from people who wanted to make it work but who worried a lot at the outset about the way it was being implemented.