The new RIBA president on helping architects reboot their relationship with clients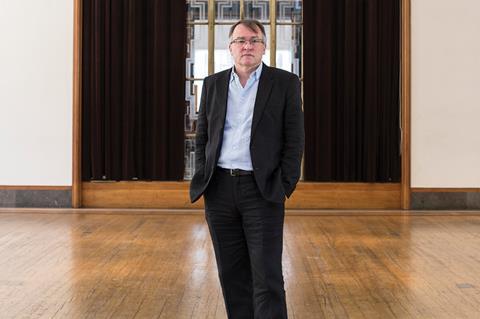 For someone who says his tenure as RIBA president will be about "continuity" with what's gone before, Stephen Hodder's first action could not mark him out more distinctly from his predecessor, Angela Brady: where Brady had painted the presidential office cerise, with bright pink furniture, Hodder has overseen a sober repainting in the classic black, white and greys of an architect's monochrome. "Angela will have a fit when she sees it," he admits with a quick grin.
In fact it's hard to imagine a more different character to Brady, who has held the post since 2011. Where Brady used a gift for a provocative soundbite to build pressure for change, it is clear immediately that Hodder, who takes up his post next week, is not about to adopt the same style. His measured language marks him as a natural consensus seeker, not a controversialist.
The "continuity" that Stirling prize-winner Hodder, of Hodder + Partners, seeks is not in style but in the RIBA's activities as a body. He enters the fray at a key point of potential change for architects, with the government having appointed Terry Farrell to review its architecture policy following the virtual abolition of Cabe and its drive for standardised design of public buildings. Meanwhile the pick-up in the housing market has put the issue of the design - and size - of new homes back into the spotlight. How he deals with these, and many other issues, will define his presidency.
The rise and fall
Born in Cheshire, raised in Nottingham but having spent most of his working life based in Manchester, Stephen Hodder joined BDP in 1981. After leaving to set up his own practice in 1992, he won the job to extend St Catherine's College, Oxford, starting a relationship with the client that has continued ever since. Shortly after, his practice burst into wider prominence by winning the inaugural Stirling prize in 1996, for the Centenary Building, Salford.
But after this stellar rise came a very public fall. His commission to design a £7m swimming pool in Hackney called the Clissold Leisure Centre ballooned into a nightmare of technical problems and spiralling costs (the building eventually cost £45m). The inevitable legal action contributed to the closure of his firm's London office in 2002.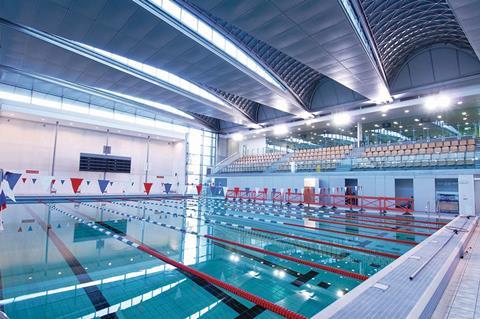 The experiences from this formative period, both positive and negative, go some way to determining the approach Hodder says he will take to the RIBA presidential role. He says the relationship with St Catherine's College is the thing he is proudest of in his career, epitomising his view of the way architects can partner with clients. Likewise, he has learnt from the Clissold debacle. "It was an experience that no-one should have to go through, but it was an experience that actually informs what we do now. A lot of [my thinking] about collaboration, about the project team - that evolved from thinking about the experience of Clissold."
Architecture to me is not just a job, it's something I enjoy at every level. It's slightly compulsive in a way, I suppose
Hodder was last year "elected" to the two-year presidency by virtue of being unopposed. Clearly keen to make up for any perceived democratic deficit ("I feel I was denied an election," he says), he has since undertaken a tour of the regions to hear RIBA members' concerns before taking up the post.
Both this feedback and his early experiences as an architect have led him to his first key task as president: to use the RIBA to help architects reboot their relationship with clients. Partly this comes from a sense that architects are in danger of at least being perceived to have failed to keep up with the way the modern industry works. "In 30 years I've seen an enormous shift in my profession where the architect is now very much a part of a wider team. And equally we've seen the shift to contractor-led procurement.
It's very important that my profession sees itself as part of that wider team. It's about architects listening to clients [about] what their requirements are."
Does he fear the profession hasn't adjusted to its diminished role? Characteristically, he chooses his words carefully: "I'm not too sure it's necessarily the architectural profession's perception. I worry sometimes that it's the external perception of it - and I think it's that perception that I need to work on."
To tackle this, Hodder has undertaken a number of initiatives. Firstly, he's looking to reform RIBA's client advisory service, which used to link 4,000 clients with appropriate architects each year, but now helps a fraction of that. He has also appointed Whiteroom Architecture's Nigel Ostime to head a client liaison group between the professions and its key sectoral clients.
Lastly he has appointed Martin Knight of Knight Architects to chair a group designed to reform the RIBA's public architectural competitions business. RIBA competitions have been criticised for being expensive and inefficient, and while Hodder says he won't second guess the recommendations of the review group, he says he does have a vision of a reformed process, and expects Knight to find ways "to cut wastage in the system".
He says: "I chaired a competition [for a £10m housing scheme] in Whitehaven that Richard Murphy won, and we had 140 speculative applications. It was overwhelming. You looked at the man hours and resource in that room, and it probably outweighed the value of that project. You think, 'well, is there a better way?'"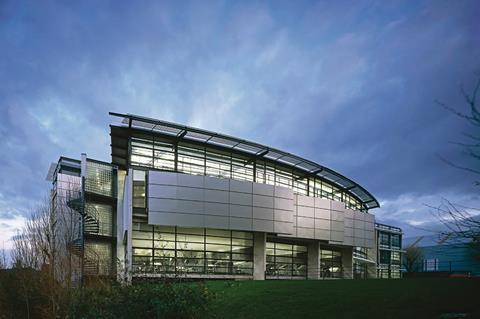 Tackling issues
Hodder will ensure the RIBA continues its role lobbying and attempting to influence government policy. While he is clearly disappointed with much of the coalition government's track record on design, the closest he gets to being openly critical is in his thoughts on the removal of Cabe's status as the government's design quango. "I was staggered, frankly, when the government decided [about Cabe]. I know it was all about rationalising quangos, but somehow, I still to this day am confused as to why the benefit of what Cabe was doing [wasn't recognised]."
In general, he says the coalition "has not got architecture policy right". Many architects feel that Michael Gove's shrill criticisms of supposed fat cat education architects led the government too far down the road of standardisation. Nevertheless he sympathises with the reasons behind the push: "I have no problems with the concept of standardisation and prefabrication - it's something that I do in practice. But the solution is not one-size-fits-all. I don't think you can criticise a government for wanting to drive down costs; the cost of construction in this country is higher than our counterparts in Europe and we've got to look at that. But it isn't to say the solution is one of complete standardisation."
I was staggered, frankly, by what happened [to Cabe]. To this day I'm confused as to what they thought the benefit was of what they were doing
Hodder seems pessimistic that Farrell's review will lead to much improvement in the short term, but is hopeful it is the start of a more in-depth, longer-term process. "If something can come out of the Farrell review that really demonstrates the added value that architecture can bring, then of course that's going to engage with government ministers. You've got to be able to demonstrate benefit."
The desire for consensus is evident, too, in his approach to the RIBA's campaign on space standards for new housing - a campaign which, given last week's government consultation on the possible introduction of national space standards, he says demonstrates the body's political influence.
But while it may have caught the politicians' eye, the campaign has been controversial among many architects, who have asked why the RIBA is spending so much time apparently knocking some of the profession's biggest clients. Hodder will continue with the campaign, but says: "At a time of housing crisis, we've got to be careful we don't just build for the sake of it, that we actually build what's sustainable. [But] it just seems to me engaging with housebuilders is the next stage."
Another issue he can't ignore is the ongoing debate with the Architects Registration Board (ARB) - which runs the register of qualified UK architects - and has been engaged with an at-times bitter feud with the RIBA in the last year over the bodie' respective roles. He says: "Yes, I'll look at the ARB issue. People say it has mission creep, well, let's talk to them about it."
The discussions with ARB will be one part of another of the major missions of his tenure: to re-engage RIBA members with the institute. To this end he has set up a liaison group between ARB and RIBA's respective boards to discover if there is overlap between the bodies. "It's going to be a very soft touch process. It's about working together, just trying to avoid the banner headlines that happened a few months ago."
It would be a mistake to read Hodder's measured language as a lack of passion for the profession. He still leads design for his practice, which he runs with his wife, and is deeply involved in architectural education through visiting professorships at a number of universities. "Architecture to me is not just a job, it's something I enjoy at every level. It's slightly compulsive in a way, I suppose."
This passion is evident in his views on architects' training. The profession's seven-year course has always been a high barrier to young architects, but the onset of tuition fees have many, including Hodder, fearing that only the already wealthy will contemplate architecture as a career. "It's a real worry that architecture will just become a profession simply for the middle classes and those students able to afford it," he says. And he's contemplating campaigning for radical changes including reducing the course's length by a year.
Hodder prides himself on his ability to get things done, and for someone who doesn't officially take up his role until next week, he has already set a lot of wheels in motion. He may not have gained his position with the votes of RIBA members, but there are reasons to think that the new president is set to make a difference.