Building takes Mark Prisk to task on public sector cuts, PFI reform, pipeline delays and SMEs' battle for survival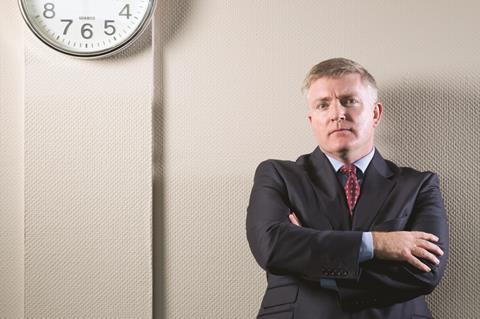 Who would want to be construction minister right now? The industry is at the centre of the economic crisis in the UK and one that, just a month ago, was widely blamed for pulling the entire country into a double-dip recession. Construction output figures continue to slide in the wrong direction - latest offical figures show output in April was down 8.5% on last year - while major companies, SMEs and industry bodies have begun to attack the government on a range of policy fronts accusing it of a lack of clarity on PFI and delaying the National Infrastructure Plan.
But Mark Prisk, who is facing some of the biggest challenges in the history of the role of construction minister, seems perfectly relaxed and calm in his very neat and ordered office at the Department for Business, Innovation and Skills in Westminster. Almost two years after taking on the position Prisk has broken the one-year construction minister curse - before his appointment there were eight ministers in as many years.
So will this relaxed demeanour help or hinder the industry as it battles on through yet another tough year? In the month ahead of the Government Construction Summit (GCS), Building found out how Prisk hopes to help the industry out of recession, why he thinks industry should clarify what it needs from government and why addressing PFI is still not at the top of his priority list.
Positives … and negatives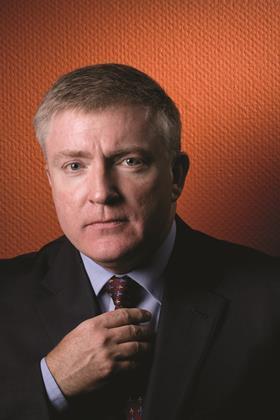 When Building first interviewed the 50-year-old former chartered surveyor 18 months ago, his message was broadly upbeat. Now there's a recognition of the harsh conditions companies are operating in: "The last three or four years have been the toughest construction sector has seen, certainly in my lifetime," he says. "There are issues and with the private sector still so cautious and a flat housing market on top of everything else, inevitably there are concerns. You look around as a building company, a designer, an architect, and options are slim. Very slim. But there are some positives out there …"
But before he moves on to those positives, let's hear more about the negatives. With the latest Office of National Statistics showing that public sector construction was down 22% between February and April compared with the same period last year, just how exactly is the government helping companies?
"We have inherited one of the worst public deficits in living memory and if we hadn't addressed that right at the start, interest rates would have soared and we would have found ourselves in the perilous state of some of those eurozone countries now," he says. "And that's the other thing; we can't ignore the very large cloud of uncertainty called the eurozone hanging over us and all the investment decisions being made. People are hesitating to buy a home, build a new office."
So, as one would expect from a government minister, Prisk is quick to blame the previous administration for the deficit and Europe for the double-dip. But how does he propose to get construction out of this mess?
"What I would say is that we do listen to industry and while we know budgets are tight, one thing we can do is let you know what's in the pipeline, what you can plan for. That's why things like the National Infrastructure Plan (NIP) are so important.
"I also feel there needs to be a sense of balance here - there was a perception in the first year of this government that we would never build another school. Yes, we had to deal with the schools building programme as the old one was pretty ramshackle. But there is still a substantial schools building programme coming through and there are plenty of opportunities there."
We are pushing forward with the £700m Get britain building campaign. That will not just be for major contractors, but for smaller firms too
Is he implying that, actually, the reality isn't as bad as industry might think? He is adamant that the challenges facing construction are recognised across all government departments: "I have been in a number of meetings and there is a real understanding across the whole of Whitehall that part the construction sector is facing very tough times and has done for the last four years," he says. "I do believe government is doing all it can for industry. We have taken steps to reform planning, we have introduced the NIP. We listen. Industry said 'give us an infrastructure plan'. And we did."
That may be so, but the real issue is how those plans go on to work in practice and the industry's main gripe with the NIP is that it is not delivering work quickly enough. "I think industry wanted to see a three-year pipeline," says Prisk "and we have always said 'we have never had a pipeline before, let's have a two-year one and we'll see how we go with that first.' I understand the frustration but let's make sure we are walking before we are running."
What's happening to PFI?
Frustrations over delay and lack of clarity stretch back further than the NIP. The future of PFI remains one of the main issues to be tackled but Prisk doesn't think this is an industry priority: "I will probably regret this statement but PFI certainly isn't top of the list of representations I get from industry. I have no doubt that will increase the number of letters I now get from Building readers. But at the moment people seem more concerned about general order books, skills, wanting to talk to us about apprenticeships. I take representations from industry very seriously and if trade bodies are citing other things as their biggest concerns, I can't and I won't ignore those things. And they will be at the top of my priority list."
He says PFI's original principles became so distorted that changes needed to be made to benefit industry and the tax payer: "We wanted to look at how we make sure the infusion of private finance into public projects can be done better and that's what [Cabinet Office minister] Francis Maude and the Treasury are looking at right now."
But that's as far as he is prepared to go and, when asked when the government will announce its plans for PFI, he says: "I understand the frustration but I think it's important we get it right."
Supporting SMEs
Another flash point is just how hard the recession has been on smaller firms and what the government proposes to do to support them. Announcements at last year's Conservative Party conference detailed a credit easing scheme to help small businesses. But with much of the detail yet to be thrashed out, more needs to be done in the interim.
"We are pushing forward with the £700m Get Britain Building Campaign," says Prisk. "That will not just be for major contractors, but for smaller firms too. I am aware that some procurement practices at a local level are working to the detriment of smaller firms. I think we need to address this.
"Bad framework agreements need to be identified as such. So where there is a conscious agreement to take a framework agreement down to very low values or |
where it is being used as an excuse not to promote good competition in markets that small firms could complete, then that is not the way forward."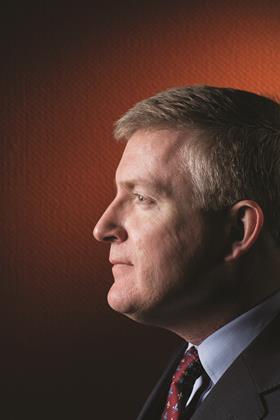 The solution? "We have looked at reducing duplication around some of those nonsenses you get around prequalification and that has helped with many of the central government departments. Equally, getting traction on some of the local agencies, whether local government or housing associations, has been difficult. This is as much to do with culture as with central government. We are addressing this but it's something where we have lots of different agencies, lots of different clients."
The summit in the summer
The industry will have an opportunity to talk to the government and thrash out some of the key issues weighing down on it at the Government Construction Summit, that takes place on 2 July in London.
So what does he hope to achieve at this event? "I want to prove we can be an effective partner," he says. "We have a role as a listener, a regulator as we're looking to reform planning, a system that has become completely dysfunctional in this country, and we have a role as a client. As procurers we can be an exemplar and draw out 20% of costs by being a more efficient, intelligent client, bringing in BIM and thinking carefully about modern procurement practices."
It seems Prisk has found a way to return to his positive outlook. He says: "My message to industry is this - we will get projects under way, we will deliver on what we have promised: sorting out planning, boosting skills and making sure we are a better, more effective client."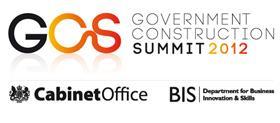 Mark Prisk will be giving a keynote speech on 2 July. To book a place, go to: www.governmentconstructionsummit.co.uk
The next chief construction adviser
With Paul Morrell due to step down as chief construction adviser after taking the role on in 2009, the search is on for his replacement. How does Prisk feel about losing Morrell and what is he looking for in his successor?
"I must be careful about talking about a private relationship between what is effectively an employer and employee but Paul has done a fantastic job. He has been in that job longer than perhaps originally planned and, quite rightly, has taken the decision to move on. It's a shame in some senses as I have enjoyed working with Paul but I totally respect his wishes. His replacement will have big shoes to fill.
"I am looking for someone to drive things forward, who has a good understanding of how Whitehall works but who has roots in the industry. Paul's got all of that so I am not necessarily looking for something radically different. I want someone who understands the different roles we have - client, regulator and partner."