The good news is the government has signalled a decision on airport expansion will finally be made this autumn. The bad news is the PM may be swayed more by political pressures than the advice of the Davies Commission to pick Heathrow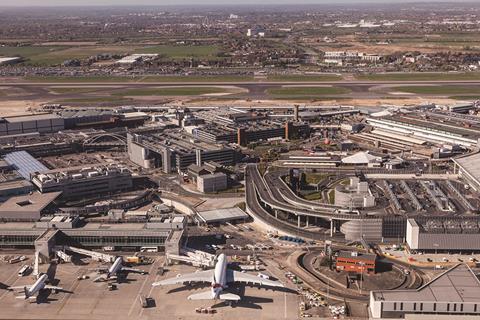 Governments of all political persuasions have been failing to make a decision on how and where to expand the UK's airport capacity for the best part of half a century, since the Cublington and Maplin Sands plans were washed away by opposition and the 1970s oil crisis. But even by these standards, the record of former prime minister David Cameron, who commissioned Howard Davies to examine the evidence in 2012 and then refused to act when, after three years' further delay, Davies recommended expanding Heathrow, is particularly egregious. One senior Tory this week described Cameron as having "fucked about like a witless moron for six years" on the issue - a performance it is hoped new PM Theresa May will improve upon.
With a pro-aviation business campaign group earlier this month estimating the continuing delay was costing the UK £9.5bn in trade each year, there is no doubt about the extent of frustration and even anger in the business community over the failure to choose between expansion of Heathrow or Gatwick. Richard Threlfall, head of construction and infrastructure at KPMG, says the industry is "exasperated beyond reason" by the inaction, while the chief executive of the Civil Engineering Contractors'
Association, Alasdair Reisner, says: "Government is there to make difficult decisions. If it won't do it, then I'm tempted to ask what the hell is it there to do?"
In this sense, some good news is finally now expected in the next few weeks. The government has been sending signals to industry that a decision will be reached in October, or by the Autumn Statement on 23 November at the very latest. Heathrow Airport's public affairs director Nigel Milton says he is now 90% certain the decision would be in that time frame.
But it is not simply taking the decision that is important: the choice itself matters. With Michael Gove having memorably declared during the referendum campaign that the British public had had enough of experts, the construction industry will be looking very hard to see whether Theresa May decides to follow the advice of the government's own expert panel. If she decides to ignore the conclusions of Howard Davies' Airports Commission and plump for Gatwick, this could have major implications for the way infrastructure projects are approved in future.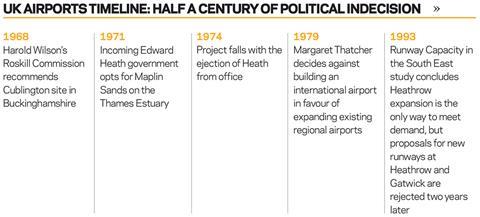 Heathrow or bust
Davies was unequivocal in his recommendation of the £17.6bn expansion planned by Heathrow Airport. It would provide, in his words, significantly greater benefits "for business passengers, freight operators and the broader economy." The reason for selecting Heathrow over Gatwick was, fundamentally, down to its status as a "hub" airport that allows carriers to aggregate passenger and freight demand in one place, thereby making a greater number of routes economically viable. While Heathrow, which already has two runways, is already one of the world's busiest hub airports, servicing millions of transferring passengers to other destinations, Gatwick has grown off the back of direct "point-to-point" travel, and the majority of its destinations are short haul.
The importance of the decision to the construction sector can hardly be overstated, particularly given the greater importance of a strong pipeline of infrastructure work to offset wobbling commercial workloads after the Brexit vote. Heathrow last week said a decision would create 2,500 professional services jobs straight away, many of which are likely to go to its four principle consultants T&T, Arup, Mace and CH2M Hill. Construction site jobs would follow once work starts in earnest in around 2020, with contractors set to pick up multi-billion pound contracts. The terminal buildings are estimated to have a likely bill of nearly £5bn, with £1.7bn needed for new transit systems and a staggering £800m to be spent simply on car parks. But the project's significance goes beyond just the job itself, with Heathrow planning to create two or three off-site logistics and manufacturing centresaround the UK to service the construction effort. Heathrow's Milton says hundreds of millions of pounds could potentially be invested in these centres, thereby giving the UK's off site construction industry a huge boost.
Brexit means runways
While the job has always been important for construction, there is a growing consensus that following the vote to leave the EU, the decision has become even more important for the UK as a whole. Back in 2015, Davies said that further delay in making a decision would be seen "nationally and internationally, as a sign that the UK is unwilling or unable to take the steps needed to maintain its position as a well-connected open trading economy". These words take on a new significance now the UK is looking to refocus its international trading relationships towards Asia, the US and the big emerging economies. The CBI has said the UK will lose out on £30bn of trade by 2030 with just the four biggest emerging economies by not addressing the issue, and the organisation's president, former Wates boss Paul Drechsler, has already made clear his view that "in the aftermath of Brexit, the world won't wait for us", adding: "While we're staring at the departures board, airports in France, Germany and the Netherlands are all building routes with emerging markets."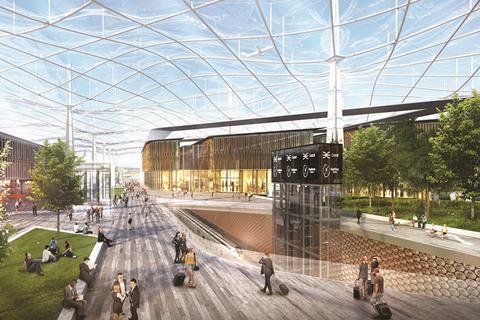 Former Tory transport secretary Steve Norris, an adviser to Gatwick Airport, agrees that the decision has become more critical because "the whole thrust of what the government wants to do is say that the country is open for business". KPMG's Threlfall says: "The ability to open up more long-haul flights to places such as China is a big rationale. If we've decided to divorce from Europe, then we might as well make a priority of being able to connect with the rest of the world."
However, if anyone thought either the Airports Commission or the Brexit imperative would end the debate over which option to choose, then they will have been sorely disappointed. Norris says Brexit means that Gatwick's more modest proposal - estimated to cost just £7.1bn - should be chosen because it has more chance of being delivered quickly. "Theresa May could make the decision and she could cut the ribbon herself in 2025. I think it's a slam dunk," he says.
But many others say the logic of Brexit favours Heathrow. It has vastly more long-haul connectivity, accounting for 70% of the UK's long-haul flights, and its planes carry 170 times the amount of freight by value of Gatwick. In fact, Heathrow is the UK's largest freight port by export value, accounting for 29% of all UK exports. The vast majority (90%) of airfreight is carried in the hold of passenger aircraft, so expanding passenger services and trade links goes hand in hand.
Heathrow's Milton says Heathrow, currently "effectively full" according to Davies, has turned away 30 carriers that want to start or expand services. "By not expanding Heathrow, we're asking the UK to trade with one hand tied behind its back. In the UK we already have great links to Europe, but where we are behind our EU rivals is in links to emerging countries outside the EU. It is damaging the UK."
In the face of Davies' conclusion, Gatwick's approach has been to challenge the Commission's figures. For example, Norris says Gatwick's traffic numbers have already surpassed the number predicted by Davies for 2025. "What is interesting is the extent to which the Airport Commission's report is really now emerging as an inferior piece of work," he says. More fundamentally, Gatwick is also challenging the logic that in the age of the Boeing A387 Dreamliner - marketed as a "hub buster" because of its ability to carry smaller numbers of passengers long-haul distances - hub airports are necessarily the future of aviation. "The hub concept is yesterday, it's genuinely dead," says Norris. "These days you can go from point to point; smaller planes can go the distance."
Milton counters: "Gatwick's clear tactic has been to undermine the report and, in doing so, they have been incredibly selective about the data they have used. The fact is that everyone's traffic figures are higher than expected." In addition, while new fuel-efficient aircraft make more point-to-point routes viable, they also provide the same boost to hub airports, making even smaller destinations viable for them. "If Gatwick is right, then why is every other country in the world that has a hub airport investing in it? The majority of 787s are being bought by hub carriers. To go another route would be a huge risk," says Milton.

If it were down to these economic and aviation arguments alone, May might have an easier decision to make - however, most of the biggest objections to Heathrow are environmental and political. Air quality around Heathrow breaches EU limits for pollution and assurances from Heathrow that both this and noise levels will improve are not trusted - despite being written in to the Airport Commission's recommendations. The recommended option will also require the demolition of 783 homes, five times the number that would need to be cleared for the Gatwick proposal. These concerns have translated into big political opposition, with the list of opponents including foreign secretary Boris Johnson, a number of cabinet members with affected constituencies, such as education secretary Justine Greening and former London mayoral candidate Zac Goldsmith MP, who has pledged to resign from the government and may trigger a by-election if Heathrow is chosen. Norris says the weight of opposition means a decision for Heathrow would be bogged down and ultimately defeated by years of legal challenges.
Infrastructure doubt
All of which means the decision remains wide open, something that is worrying an infrastructure sector which had been nurturing hopes the newly created National Infrastructure Commission (NIC) might be able to take the politics out of major infrastructure decisions. This vehicle, set up by former chancellor Osborne, is designed to provide impartial expert advice in exactly the same way as the Airports Commission. CECA's Reisner says: "We recognise the Airports Commission is not necessarily providing a good model for making decisions as the politicians aren't necessarily following the expert advice. If the government doesn't go for Heathrow, we really need to have a very clear explanation of why it feels able to commission and then ignore independent advice."
These fears have been exacerbated by the decision not to legislate to put the NIC on a statutory footing, something which its main proponent, Sir John Armitt, also a member of the Airports Commission, argues would make it harder to ignore. Milton says: "If the government didn't go for Heathrow, I think it would call into question the whole idea of the National Infrastructure Commission, which must call into question the future of decision-making over infrastructure projects in this country. The NIC has been so warmly welcomed by foreign investors and industry - to them this would inexplicable. It would be potentially very, very significant."
Threlfall says: "We have lost our way on infrastructure since the change of government; whereas before we had a really clear focus, it now doesn't seem to register as being that important." Could it be that in Gove's "post expert" world, the model of using technocratic bodies filled with experts to ease tricky political judgments, doesn't have the same appeal? Academic Tony Travers, director of research centre LSE London, says it is too early to conclude that the idea of evidence-based decision making has been thrown out. "I don't see any indications yet that Mrs May or [chancellor] Philip Hammond think that experts don't matter. I think they will be swayed by the evidence."
For NIC commissioner Armitt, ultimately the proof is in the pudding. "The acid test is that the government properly responds to the Commission and that the recommendations are properly recognised. It's more important than whether it has a statutory footing."
A year on from the Commission's findings, and the economic and aviation evidence still weighs strongly in favour of expanding Heathrow - while the environmental and political arguments probably come down on the other side. But, if May is tempted by Norris' offer of herself cutting the ribbon at Gatwick, she should be aware of the impact that choice may have on the very principle of using impartial expert advice to give certainty on big infrastructure decisions.