Can green certification schemes around the world ever be consolidated to avoid all the confusion?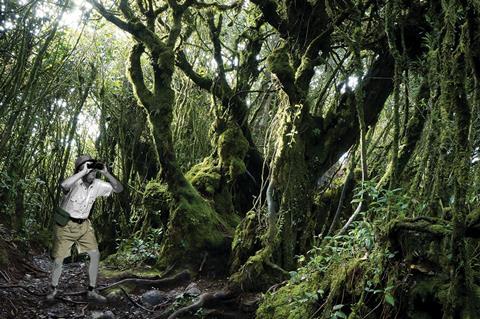 You probably already know your LEED from your BREEAM. But what about your Green Star or DGNB? Or for that matter your HQE or CASBEE? The fact is, there is such a huge number of buildings environmental ratings systems around the world that even sustainability specialists can feel like they're surrounded by green acronyms, with no clear path through.
Of course it is a good thing that so many countries are taking green building seriously. But for global clients seeking to develop property in many different countries, often simultaneously, it can be hard to keep up - especially as all the rating systems are works in progress. As anyone used to dealing with BREEAM will know, these systems are frequently amended or updated to take account of new technologies or to better represent the true life-cycle energy needs of a building.
Staying ahead of the curve on what system is being used where, and to what effect, isn't just an academic exercise. With end-users taking an increasing interest in the environmental performance of the spaces they occupy, getting the right certificate - one that means something to the local market - is of ever greater importance to the commercial success of a development.
So, how hard do clients find it to negotiate the various ratings systems? And might the global development industry - not to mention the environment - benefit from fewer and more consistent standards?
How to choose?
In the UK, things are still pretty straightforward, with the BREEAM standard developed by BRE continuing to dominate. If, for instance, a planning authority decides to include an environmental standard in its local plan, it is overwhelmingly likely to specify BREEAM. "It's what local authorities tend to use when they put it in as a planning condition," says Munish Datta, head of Property Plan A at retailer Marks & Spencer. "It's recognised in the industry and it's really mature: there's an entire supply chain that is used to working with BREEAM."
However, there are some new kids on the block. RICS recently launched its Ska standard, which is aimed mainly at assessing retrofit projects. The standard is gaining popularity, partly down to its focus on retrofit, but also because it allows for a certain degree of self-assessment, making it cheaper than BREEAM, which involves hiring a qualified assessor.
Then there is the gradual encroachment of LEED, which was developed by the US Green Building Council (USGBC). Variants of the system have been developed elsewhere and in one form or another it is the generic measurement tool in most of the Americas, as well as further afield.
According to Colin Morrison, head of sustainability at planning consultant Turley Associates, it is increasingly used in the UK, especially where buildings are being developed for a US corporate client. For instance,
Google intends its office in King's Cross, currently still on the drawing board, to achieve not just a BREEAM "outstanding", but a LEED platinum rating as well. As a global brand, the company wants its flagship developments' green standards to be understood as widely as possible. And while BREEAM is also used in much of Europe (although France's HQE and Germany's DGNB dominate their respective markets), elsewhere in the world it is largely unknown.
In order to appeal to customers in local markets and to meet local building and planning regulations, clients tend to use whatever rating system is used locally. For instance, international developer Prologis splits its development activities into regions, using LEED in the US and the Japanese CASBEE system in Asia. In Europe, it uses DGNB in Germany, HQE in France and BREEAM in most of the rest of the continent. "We came to the conclusion that the most important thing was what each market demanded," says Simon Cox, Prologis' UK sustainability officer. "We talk to customers on a regional basis so we should have the certification that region understands."
Similarly, when Marks & Spencer developed its first two flagship green stores in India, it used the Indian variant of LEED. "LEED is more accepted in India," says Datta. "It's more international. The Indian GBC, working with its US counterpart, has adapted LEED to the country, which is useful because it takes in local legislation."
Going global
The difficulties facing firms switching between systems can be overstated. After all, all green building rating systems have the same basic aim - to measure the environmental credentials of the built environment - and place a lot of importance on energy efficiency and the use of renewable energy. "It's not difficult to switch between them," says Cox. "We've tried to benchmark internally and they generally measure the same sort of things. They measure them in slightly different ways, so there are nuances between them. But you can broadly attempt to make them equivalent."
However, there are differences, and it is clear that some clients are irritated by the fuss over using one system or another. One international developer, who preferred to remain anonymous, described rating systems as a distraction and simple "box ticking" when what matters is reducing a building's energy costs for its owners and occupiers. "We go with whichever rating system is most prevalent within any given geography," he says. "It's nothing more than that. We only do it because some customers and some investors like to see the certification. Otherwise we wouldn't bother."
There is, therefore, widespread agreement among clients that consolidation of the various rating systems would be helpful, not just in easing the burden of paperwork and staying up to date on the requirements in different jurisdictions, but also in helping firms genuinely compare like with like across their portfolios. While acknowledging that there would need to be some local amendments to take account of country-specific regulations and the relative maturity of local supply chains, Marks & Spencer's Datta describes the idea of a global standard as "fantastic".
However, there is also broad agreement that achieving a global standard will be extremely tough. Andrew Gould, the chairman of the UKGBC and currently on sabbatical from property firm Jones Lang LaSalle, says there are too many vested interests for consolidation to happen through collaboration alone. "There are now 97 green building councils around the world and they're pretty active in terms of trying to get a bit more consistency into performance management," he says. "The difficulty is that there are some proprietary systems, so people have skin in the game. The USGBC owns the LEED system. So are they going to give the LEED system up in order for there to be a consistent international standard? No, of course they're not."
Datta agrees. "There is a big commercial angle to all of this, which is preventing [consolidation] from happening," he says. "For the BRE and USGBC, BREEAM and LEED are big cash cows: they provide an income to them both. The BRE is still not for profit, but even as a trust it has some commercial motives. It still needs to make money for its other causes." The BRE declined to comment.
Indeed, Cox at Prologis believes the battle to knock heads together in the various interest groups may not be worth it. "Greater consolidation would make life easier," he says. "But the bigger issue is trying to make the ratings systems we do have as good as possible. It's better that BREEAM offers a good international system than they get into a market share battle with DGNB or HQE, which are established and respected in their regions."
For Gould, consolidation is, if not inevitable, then highly likely. He says that as clients are able to share their experiences of using different ratings systems - as is now possible through the UKGBC's open source Pinpoint internet project - they will drive out ineffective measurement tools. "People will say, 'We used this energy rating tool and it wasn't very good', and others will say, 'We used this one and it's absolutely brilliant'," he says. "It happens in every other market and the thing that has been missing [in sustainable building] is the ability for users to rate the tools. Once you've got that happening, market-based natural selection takes over."
From BREEAM to VERDE
Typical rating systems used in major construction markets
Australia: Green Star
Brazil: LEED Brazil
Canada: LEED Canada
China: GBAS
France: HQE
Germany: DGNB
Japan: CASBEE
Korea: Green Building Certification Criteria
Mexico: LEED Mexico
Netherlands: BREEAM Netherlands
New Zealand: Green Star NZ
Singapore: Green Mark
South Africa: Green Star SA
Spain: VERDE
US: LEED
UK: BREEAM
UAE: Estidama
Vietnam: LOTUS Rating Tools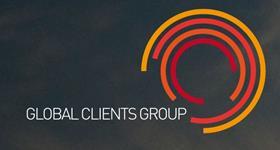 Now with 15 members, Building's Global Clients Group is a forum for multinational companies that commission sustainable buildings to showcase their work and exchange ideas. Members of the group work in a wide range of industries, from food retail to logistics and distribution, but they have one thing in common: they take the sustainability of their buildings seriously.
The group currently comprises: Bupa, Deloitte, DHL, Eversheds, Gazeley, Grosvenor, Hammerson, IBM, Jones Lang LaSalle, KPMG, Legal & General Property, Lend Lease, Marks & Spencer, Prologis and PwC.
The Global Clients Group is sponsored by BRE and Autodesk and is supported by UK Trade & Investment. To find out more about joining the GCG, email adam.branson@ubm.com