Last month CBRE bought a majority stake in Turner & Townsend while Hoare Lee was snapped up by Tetra Tech, which bought WYG in 2019. And the appetite of American giants for venerable British institutions shows no sign of abating, writes Dave Rogers. So who is next?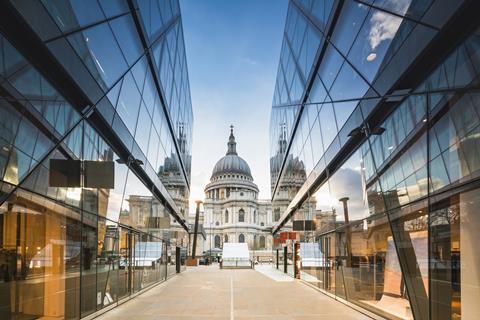 Last month's deal by CBRE to buy 60% of Turner & Townsend for £960m has led to speculation that the consultancy market is in for a renewed shake-up similar to the one sparked a decade or so ago by Aecom's takeover of Davis Langdon.
Whether it is or not – and suggestions that T&T's partners will not receive their final payout for another three years means that big names tempted into breaking away will undoubtedly put plans to do so on hold – there is a consensus that more firms will be taken over in due course.
Exchange rates have undoubtedly helped overseas raiders. Another US firm, Tetra Tech, picked up Hoare Lea, the near 160-year-old M&E consultant, for an undisclosed sum last month.
He might not be a consultant but, as chief executive of a successful listed contracting business, John Morgan knows a thing or two about how quoted firms – CBRE and Tetra Tech are both listed in the US – work. "UK companies look cheap at the moment," said Morgan. "Well-run companies are attractive and the UK economy is looking a bit brighter at the moment."
Strongly performing firms will always be a target for bigger, more global would-be suitors, added the boss of another listed contractor. "Any company is always open to buying and selling, especially those that are well-run businesses and have quality assets," said Michael Speakman, chief executive of geotechnical specialist Keller.
There will be more [deals like this]. Bigger firms are looking at getting a more local presence

Justin Spencer, Hoare Lee
Many observers are expecting breakaway firms to come out of T&T eventually, but perhaps lessons have been learnt from the Davis Langdon deal, when several staff took one look at the Aecom proposition, decided that they did not like it, and jumped.
Building understands that CBRE has told T&T's partners that the payouts they can expect to get will be split into two: half now and the rest in three years' time. "Anyone senior who didn't like the deal and wanted to leave would be mad," said one source. "But there could be a flood in three years. Others will take early retirement."
But where does that leave those not lucky enough to be a T&T partner, and who have seen their career paths – ones almost certainly driven by the pursuit of a partnership role – cut off at the knees? "There's no route to any payout now," the source added.
"They might have been looking at an equity stake with an eye on the firm being sold. Now they are just part of a 100,000-strong business."
> T&T and CBRE: A good deal to think about
> All our coverage of CBRE's takeover of T&T in one place
Erland Rendall, who spent nearly 16 years at Davis Langdon and now runs Atorus, his own consulting firm, said: "Perhaps the future for the next generation is being secured with the remaining 40% shareholding being retained by the members." (See Rendall's views in his comment piece.)
Rendall's boss at Davis Langdon, Rob Smith, said T&T's decision to offload a majority stake in the business will spark some staff into breaking away at some point and starting up on their own. Smith, who stepped down in 2011, the year after the deal was done and after more than three decades at the firm, said Core Five and Alinea – both begun by former Davis Langdon staffers – would be the templates to follow.
He told Building: "Ambitious and talented cost consultants will be looking at the success of Core Five and Alinea. The good ones will be thinking that clients clearly value truly independent and expert cost consultancy advice."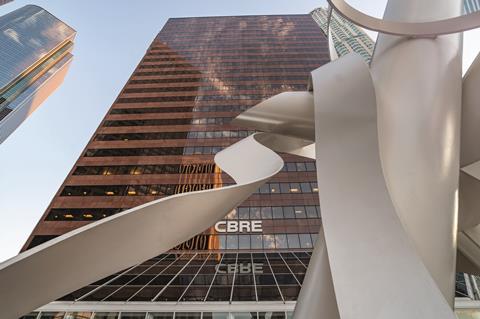 Smith said T&T's rivals will have been put on alert that some staff at the business, which is celebrating its 75th anniversary this year, will now be tempted to move. He said: "I would imagine both those firms [Core Five and Alinea] are already seeking to reinforce their ranks, and it couldn't have come at a better time for them as the economy starts to pick up.
"The challenge now for CBRE will be holding on to their best talent and demonstrating that they really understand the business they have acquired."
Others think that more deals of the sort done for T&T and Hoare Lea will be on the cards.
Speaking to Building, T&T chairman and chief executive Vince Clancy said the firm had rebuffed several offers from rivals over the years, including from private equity, and also pulled a float more than a decade ago because of the financial crash in 2007/08. But the CBRE deal was different, he added. "We never saw anything that would propel us forward like this deal does."
Hoare Lea managing partner Justin Spencer said pretty much the same thing as well. California-based Tetra Tech, which snapped up WYG two years ago, finally announced that it had bought the firm at the end of last month, completing a takeover process that first began with it making a bid at the start of 2019.
Anyone senior who didn't like the deal and wanted to leave would be mad

Industry source
Spencer said: "Tetra Tech's offer came out of the blue. Over the years we have routinely received offers, and we normally reject them fairly quickly. But there was something in this offer that we took to the [firm's 65] partners.
"We wanted to go to the next step in a rapidly changing world. The pace of change is very real, whether it be the climate emergency, the pandemic, societal changes like Black Lives Matter, digitisation – they all have an impact on the industry and we have to adapt. We were considering all this and then the offer [from Tetra Tech] came long."
And Spencer predicted: "I suspect there will be more [deals like this]. With globalisation, it definitely seems to be becoming more and more prevalent. Bigger firms are looking at getting a more local presence."
Rendall added that the driving force behind some of the more high-profile deals over the years – Arcadis snapping up EC Harris, Atkins buying Faithful+Gould and then being bought by SNC-Lavalin, and Lebanese firm Dar buying Currie & Brown, which itself later won a bidding war for Sweett – is thinking big and achieving growth. The market is being split into two: smaller, more specialist consultancies offering personal relationships versus the financial might of the multiservice providers.
Firms can talk all they want about synergies and offering a better service for the client. But woe betide too much claptrap, warned Rendall. "The key people in the equation – employees and clients – can see straight through the rhetoric and vote with their feet."
For Smith, the revelation is that T&T, which is set to post revenue of £665m for the year to April when it files its accounts later this month, was not snapped up sooner. "I am not surprised that T&T have done a deal," he said.
"Many years ago, I felt that a sale or flotation was on the cards. In a way, I am surprised it has taken this long for it to happen."
Why CBRE paid almost £1bn for a stake in T&T
The main reason CBRE has paid nearly £1bn for a majority stake in T&T is for its project management skills. The man who signed the deal off from the buyer's end pretty much said so himself. "This is a transformational transaction for our project management business in terms of both breadth and scale of capabilities," CBRE president and chief executive Bob Sulentic said.
We see sizable secular growth opportunities in project management

Bob Sulentic, CBRE chief
Transformational is a big word for a $23bn (£17.2bn) firm to use about a firm with a £655m turnover, but Sulentic certainly sees it that way, adding: "We see sizable secular growth opportunities in project management, which are being propelled by rising public and private infrastructure investment and the drive to a low carbon global economy. It is an exceptionally well-run company with a first-rate brand, enviable client base and expertise that complements our capabilities."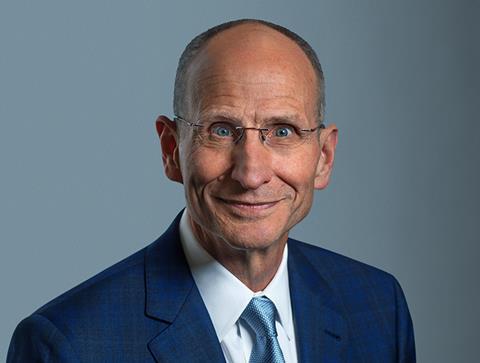 T&T is involved with some of the biggest projects in the UK, including HS2, Crossrail and Hinkley Point C. With the UK economy picking up and a government committed to spending big money on a so-called levelling-up agenda that involves swathes of construction work, overseas rivals looking to get in on the action can do so at a stroke – by buying up a firm like T&T.
But T&T also has a big overseas presence, and is operating in 45 countries with more than 100 offices worldwide. Its work has included expanding the North American headquarters of sportswear brand Adidas, helping to build beach resorts in Dubai and updating a neuroscience building in South Africa.
CBRE is much bigger, of course, but T&T can help it get a foot in the door where it might not have one. Heritage and brand count for a lot, and the common consensus is that T&T has those in spades. Again, Sulentic said so himself.
Most accept that what the pandemic has done is accelerate change in the industry by several years. Earlier this year, T&T chairman and chief executive Vince Clancy told Building that modern methods of construction and digital technology will herald a new dawn, adding that global governments' plans to meet zero carbon targets mean those working in construction stand on the edge of a "golden era, a once-in-a-lifetime opportunity". It is obvious that CBRE wants to make sure it has a firm in its arsenal which can make inroads into that space.
This story appeared in print with the headline 'It's takeover time: march of the global leviathans'