Following problem jobs, awkward financial signs and the departure of the chief executive for health reasons, 69-year-old Laing O'Rourke founder Ray O'Rourke has taken the reins once again. But what's really happening inside the famously private firm?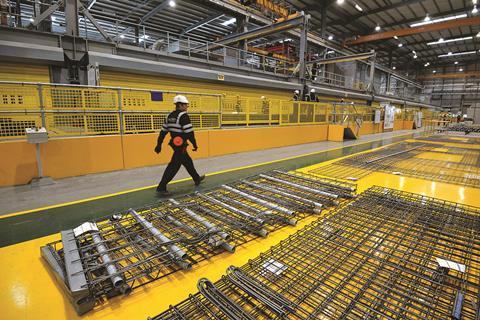 It is a mark of the scale and success of Anglo-Irish contractor Laing O'Rourke that if, as expected, it sells its £1.5bn turnover Australian business later this year, it will still be by some distance the largest privately owned construction business in the UK. Whatever its current troubles, and despite the rapid growth of the likes of Mace, Willmott Dixon and Wates, no other privately owned firm has been able to touch it for both commercial dominance and technical leadership since founder Ray O'Rourke pulled off the legendary reverse takeover of Laing Construction in 2001. Without its Australian arm it will still turn over well in excess of £2bn, and employ more than 10,000 people directly. It invests more than its rivals in modern construction techniques, and delivers many of the UK's most significant jobs, from the Leadenhall Building to Hinkley Power Station.
But there is little doubt these are difficult times for the publicity-shy contractor. The long post credit crunch recession saw it halve its workforce from in excess of 35,000 as demand dropped. Now its recovery has been hit by a confluence of factors, including problem projects and the departure of its widely respected chief executive Anna Stewart due to ill health. These circumstances have prompted it to take drastic remedial action in order to steady the ship, including a restructure and its sale of the Australian business, publicly justified by the business as a response to "unsolicited approaches" that it couldn't ignore.
Ray O'Rourke is unbelievable really. A very strong leader, and he still knows what he's doing

Rival chief executive
Laing O'Rourke is also known for having taken a big gamble on modern methods of construction being the future of the industry. But Building can reveal the strategic review it instigated last year has now caused the business to pause its investment in a new state-of-the-art £150m off-site manufacturing facility which it signed off with fanfare in 2015. Some are asking if Ray O'Rourke, now - at 69 - very much back in charge as chairman and chief executive, is still making the right decisions. Furthermore, the departure of Stewart and other key executives prompts questions about what he will do with the business when he does finally want to retire.
Great reputation
While the business is going through a tough time, there is little to suggest Laing O'Rourke's brand has lost its cache in the world of construction. The firm told Building in a statement that "the depth and quality of our £9.5bn order book is at an all-time high", and recent project successes include a £76m tower for Imperial College, as well as shortlisting on three of seven lots for HS2 enabling works.
"I fully expect Laing O'Rourke to take two phases for HS2," says one source with close knowledge of the business. And while competitors point to a relative lack of success on the UK's biggest commercial schemes since the Cheesegrater, the firm claims a £10bn pipeline of "blue chip" opportunities. Perhaps most importantly, many observers suggest that if they were to trust anyone in the industry in a tight spot, it'd still be the firm's founder, chairman and chief executive. One rival chief executive says: "He's unbelievable really. A very strong leader, and he still knows what he's doing. Every time I meet him I learn something."
The restructure of the firm, completed last month, saw 200 staff made redundant as it commenced "streamlining operations and aligning organisational structures, processes and overheads" around "major projects and strategic frameworks and delivering certainty for its clients". It coincided with the departure of a large number of senior staff, such as former commercial director Callum Tuckett and major projects director Jonathan Goring, continuing a theme in recent years of senior executive reshuffling.
The restructure split the organisation into two main operational businesses: its traditional construction arm, called Engineering Enterprise, focusing on long-term clients and big infrastructure projects; and what it is calling its Asset Businesses, which includes the off-site and prefabrication technologies under its Explore Manufacturing brand, as well as its M&E business Crown House.
Typically, the firm's media-shy approach means it is hard to pin down the extent of the issues it has been facing. Laing O'Rourke is registered in Cyprus and its ultimate parent company, Suffolk Partners Corporation, is incorporated in the British Virgin Islands.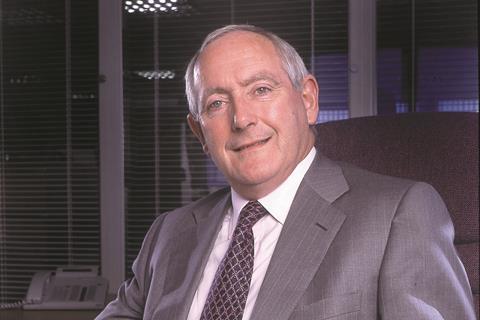 Despite this, for those looking, it was possible to see problems mounting up last year after it published results to March 2015 showing the "European" arm of the business - which covers the UK, Canada and the Middle East – slumping to a £57.5m loss. It blamed this on three off-site jobs it said had to be "substantially redesigned in order to demonstrate the benefits of DfMA (design for manufacture and assembly)", costing it £61.2m.
Laing O'Rourke said in its accounts that it had learnt "significant" lessons from these projects, but the news added to concern in the market about the firm's investment in this area. Laing O'Rourke offers both off-site manufactured housing units and pre-cast concrete building components for general construction, but critics say it often tries to get its clients to go down this route even when not appropriate, which some argue is deterring clients not sold on the benefits of a prefabricated approach. Peter Rogers, co-founder of 22 Bishopsgate developer Lipton Rogers and long-time client of Laing O'Rourke, is a supporter of Ray O'Rourke's investment in off-site, but says he has concerns.
"The principle of where he's coming from in terms of trying to drag the construction industry into using modern manufacturing methods must be right, but there is a growing nervousness about the way in which he seems to be trying to push pre-cast solutions on all projects, even when they're not obviously suited. The firm needs to find a compromise," he says.
The principle of where he's coming from must be right, but there is a growing nervousness about the way in which he seems to be trying to push pre-cast solutions on all projects

Peter Rogers, Lipton Rogers
Other problems included a reported £2.5m loss on its huge £1bn PPP project to rebuild the Central Hospital of the University of Montreal (CHUM) in Canada, its second year of losses. Laing O'Rourke, which has previously described the job as "one of the biggest hospital projects in construction history", told Building that the facility, which was originally supposed to be "fully operational" from this year, was due to be delivered to the client on 6 November, but that patients won't be able to use it until spring next year. Final completion of the second phase, originally slated for 2019, is now 2020, and there are persistent market rumours that more significant losses than those already reported may be coming down the track. Laing O'Rourke said it "never comments on the commercial performance of individual projects". Further problems came in 2015 when the expected financial close of a £120m PFI schools job in Yorkshire was delayed, though the contract has now been signed.
Changes at the top
After all this was reported, Ray O'Rourke announced the stepping down of chief executive Anna Stewart in December for health reasons. Stewart was seen as Ray's heir apparent, but was replaced immediately by Ray O'Rourke himself, moving from executive chairman to chairman and chief executive. It is not the first time he has parted company with his closest advisers, with the man brought in from BAA to run the business, Tony Douglas, departing two years later in 2009. The rival chief executive says: "Anna's departure was a real shock. I wouldn't want to lose my closest adviser."
While the firm understandably did not disclose the nature of Stewart's medical treatment, the perception in the market is that O'Rourke has used the opportunity to reassert direct control, with those senior executives, such as Tuckett, seen as close to Stewart among those to leave in the restructure.
"Anna not being around has allowed Ray to dive back into the business again," says one source claiming knowledge of the situation. And while O'Rourke's December statement said that "Anna will be continuing with the Laing O'Rourke Group", several separate sources told Building she is not now expected to ever return as chief executive. Laing O'Rourke declined to comment directly on this, telling Building in a statement that she was continuing to provide "support on a number of important strategic activities to the chairman".
Industry sources say it is the combination of these problems and the ongoing investment in R&D into off-site (£54.4m in 2015) that forced the need for a business review undertaken in the last six months. Certainly, it was not a review that was expected - in last year's accounts Laing O'Rourke said it had already in 2014/15 refreshed its group strategy "at the midway point in our ten-year development plan". When the further review was made public in January this year, as the sale of the Australia business was announced, the firm said it was "partially triggered" by the unsolicited approaches it had received, but did not say what else prompted it - a line it stuck to when contacted by Building this month.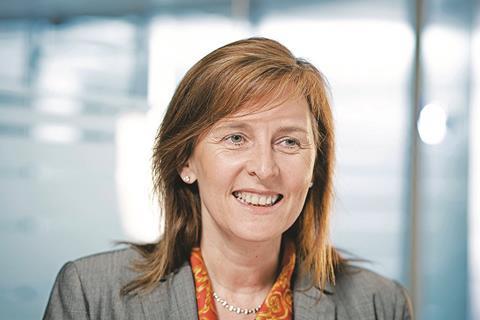 One source with knowledge of the situation said: "There became an obvious need to restructure because of the projects bid two-to-three years ago. The Australia sale would always have happened at some point, but the issues around current projects brought it to a head."
Perhaps supporting this interpretation is the firm's insistence in public statements that the sale of the Australian arm - which reports value at between £400-500m - will "further strengthen the group's balance sheet".
It is also supported by the decision taken in the review, revealed here by Building, to postpone investment in a new DfMA factory, despite the firm's increased strategic focus on modern construction methods. In last year's annual review Laing O'Rourke said its board had ratified a final investment decision last May to build an "advanced manufacturing facility" alongside its existing one in Steetley which would "use intelligent design, precision engineering and fully automated processes to deliver modular solutions that will revolutionise housebuilding in the UK".
A press statement dated February last year said it was putting £104m into a four-year project to manufacture advanced homes, though it is understood the total investment in the new facility was to be nearer £150m. However, the firm told Building that the plant was still subject to a final investment decision and that "as part of the strategic review concluded in early 2016, all investment decisions have been reviewed … Planning for a new advanced manufacturing facility continues to progress, subject to a final investment decision". This pause is despite the fact it said in May that the review was being done in order to "focus on the engineering excellence and advanced manufacturing agendas".
Anna's departure was a real shock. I wouldn't want to lose my closest adviser

Rival chief executive
However, while the 2015 accounts show net cash reduced by £38m in that year, it was still at a comparatively healthy £370m, whereas a number of its competitors are running net cash deficits - not a situation that looks challenging on the face of it. Furthermore, there is no published evidence to back up media reports its subcontractors have struggled to get credit insurance, with credit agencies reporting no unusual or worrying behaviour.
Unusual covenant
The firm declined to confirm or deny market speculation that the identified problems will have widened by the time 2016 accounts are published, with its 2015 report merely saying it expected 2016 to be "equally challenging".
Nevertheless, the terms of its recent "medium term" refinancing with its banks suggests the health of the business is a concern to its lenders. According to recently published accounts of Laing O'Rourke subsidiary firms, lenders insisted on inserting a loan covenant related to the estimated final margin on one particular (unnamed) project which, if not achieved, would cause the loans to be considered in default. While Laing O'Rourke told Building the signing of this refinancing indicated that the financial stakeholders, with whom it has shared its new direction, "have shown significant support for our business plan … reflecting their confidence in the direction of the business", the insertion of the covenant was unusual enough that Laing O'Rourke's auditor, PwC, qualified its opinion on the relevant subsidiary company accounts, saying it didn't have time to assess whether Laing O'Rourke could meet the covenant commitment.
According to several sources the covenant is thought to be related to the Canadian CHUM project; when asked, the company said it did not comment on the performance of individual projects.
In this context the sale of the Australia business is seen as vital to giving the firm financial headroom to continue to invest, even though it provided all of the firm's profit last year. In an email to staff in January, Ray O'Rourke said the sale would "provide additional working capital, and enable us to progress our advanced manufacturing agenda". He also said he expected to have "more definition on the progress regarding the divestment of the Australia Hub" in early May. However, beyond saying the deal is "progressing in line with expectations", no update has been forthcoming, and industry speculation is growing that the sale is not going according to plan - though this has been impossible to verify.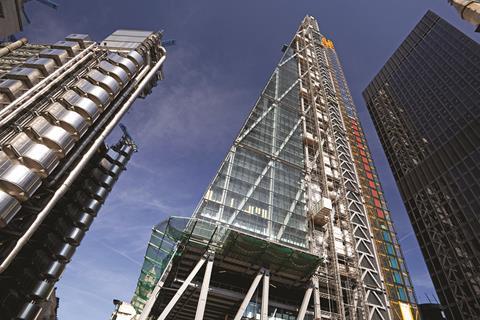 However, one source claiming recent knowledge of the situation said: "There were two very strong bidders. The issue, if there is a delay, is about getting the right price, and not rushing into anything."
But beyond all these concerns - much of which are market speculation - around the current state of the business, a bigger question is being asked about its long-term leadership and ownership. With the charismatic Ray O'Rourke back in control close to his eighth decade, and Stewart having stepped back, the obvious candidate to take over the business is Ray's son, the widely respected MD of the Australian business, Cathal O'Rourke. However, many in the industry now believe Cathal has decided he does not want to run the firm. Whether this is true or not, it has raised speculation that O'Rourke will consider a sale or flotation in order to unlock capital when he retires. One source says: "The question is who's going to replace Ray? And will he sell up?" Asked whether Cathal has made clear he doesn't want to run the business, the firm said in a statement that both Ray and Cathal were "focused entirely on their respective roles and delivering on the new business plan".
Asked about the firm's succession strategy, the firm, true to form, is again revealing very little. "The senior management of the Group, led by Ray O'Rourke," it said in a statement, "is committed to delivering the next five-year business strategy and operating plan, which commenced this April."
Taken together, all of this has left many in the industry very interested indeed in the direction of the firm in the coming months and years, with eyes fixed first on the next results statement due in September. The rival chief executive says: "There is a very good argument for the direction they're taking with off site. We could be sitting here in five years' time and saying, once again, 'isn't he clever?' But it's a risk."
Time will tell if it's one that pays off.

Laing O'Rourke's new faces and new structure
The Engineering Enterprise
Managing director: Paul Sheffield
This includes:
Construction, led by Liam Cummins
Infrastructure, led by John Wilkinson
Expanded (which provides early stage construction services - demolition, groundworks, piling), led by Declan McGeeney
Middle East, led by Mark Andrews
The Asset Businesses
Managing director: Stephen Harley
This includes:
Explore Manufacturing (which provides off-site products including prefab housing and pre-cast concrete), led by Nathan Dijkstra, head of
Concrete Products
Crown House Technologies, Crown House Manufacturing (M&E), and Select plant hire, led by Paul McNerney
Select Logistics, led by Jurrien Heynen
Procurement, led by Andy Bacon