The recent announcement the firm was yet again revising its losses upwards for last year felt eerily familiar, writes Dave Rogers
For some, the first time they might have realised civils and building contractor NMCN was a listed business was probably reading about them in the press because of the slew of recent stock exchange announcements it has been forced to pump out, grimly detailing its escalating woes – principally the amount of money it expects to lose when it eventually publishes its 2020 accounts. Each one has seemed to be worse than the last.
Not many realise that it can trace its origins back to 1946 while for others it is better known as North Midland Construction.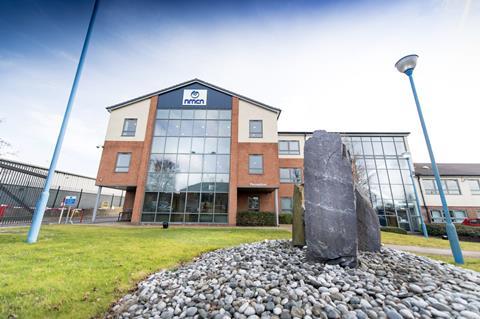 But what is happening to the Nottinghamshire-based contractor, which listed as a public company in 1982, is arguably construction's biggest corporate crisis, certainly among listed firms, since Carillion.
A would-be white knight called Svella waits to rescue the company in return for a majority stake in the business. But a deal still has not been signed off yet.
How NMCM got here
It might not be as strategically important as Carillion, Kier or Interserve – two other firms that have had to endure very public financial battles – but any collapse would be catastrophic. According to its last annual report, NMCN employed 1,700 people and given its last recorded annual turnover was £405m in 2019, the effects on the supply chain, already battling rising costs from labour and materials shortages, would be enormous.
Ever since Carillion went bust more than three years ago now, the temptation to use what happened there as a benchmark – a warning of just how bad things can become – for similarly stricken firms is overwhelming.
Carillion shocked the market four years ago this month when it put out a trading update that said it was having to make a provision of £845m, adding that chief executive Richard Howson was stepping down. But it did not end there. That November, it said things had got worse.
So far, NMCN has followed the same pattern. In September, it caught the market off guard when it said its chief executive, John Homer, was standing down with immediate effect but gave no explanation as to why – always a worrying sign – although it hinted at the troubles ahead, adding it "might" incur losses for 2020.
The following month, things became a little clearer when it told the market that, following a review, it now expected to make a £15m loss in 2020. It has made four revisions to that figure since – all upwards – with the latest bombshell last Tuesday when it said losses for last year would be "significantly" more than the £24m it said it would be shipping at the end of May.
According to one rival chief executive, use of the word "significant" will have added millions to the final bill. "In stock exchange speak, 'significantly' usually means 10% or more on what's already been announced," he says. "I would think this means another £3m at least."
Asked why the firm has repeatedly upped the amount of money it expects to lose in 2020, he adds: "What happens is that WIP [work in progress] can be overvalued and you often look at the outcome through rose-tinted spectacles.
"The other thing is that if you take too big a loss initially, you could be in breach of banking covenants. It's a horrible conversation to have but perhaps better to lay the cards on the table."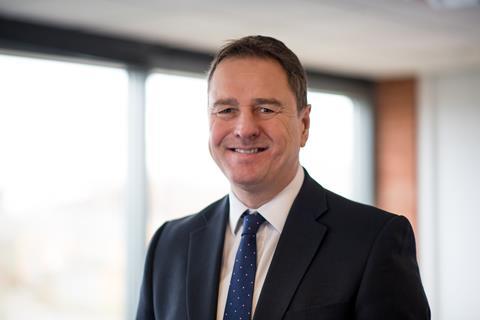 NMCN's shares remain suspended because it has not filed its 2020 accounts yet, something it is now promising to do next month – when its listed peers will be filing their interim results for 2021. In fact, one firm, M&E firm T Clarke, already has.
NMCN's last two sets of half-year results have both appeared around the first week of August so, depending on when the 2020 accounts get filed, investors, in theory, might be poring over 18 months' worth of results within a couple of days.
The Svella deal
In a recent interview with Building, Kier chief executive Andrew Davies revealed one of his first to-do jobs when he arrived at the firm, a key government supplier, was to get a plan in place and calm government nerves.
The most important thing for NMCN's new chief executive Lee Marks is to get a plan in place and get the deal with Svella sorted. To calm nerves, then.
In Tuesday's update, he seemed optimistic. "Svella has worked very well alongside the company to progress the transaction and remain committed to ensuring that the recapitalisation is completed at the earliest opportunity," he said.
Marks arrived at the firm, which rebranded into its current iteration three years ago, in May, eight months after Homer left. Homer arrived in the summer of 2016 after 12 years at Morgan Sindall where he was in charge of that firm's construction business for the south.
On the face of it, Homer, who is now a self-employed construction consultant, appeared to have done a good job.
Pre-tax profit in 2017, his first full year of stewardship, was just over £1m. By 2019, his last full year in charge of the business, the number had gone up to nearly £7.5m.
But announcing the £24m loss in May, NMCN said a quarter of this figure was down to its 2019 performance. Last week's announcement underlined that, with the firm also blaming "performance issues" at its building arm. It has previously said two problem water contracts and its building arm were at fault for its deteriorating financial situation but last week was different: the building arm was being put at the centre of the latest revision.
Impact of covid
The company has not said which contracts have hobbled it but, turning to the losses it expected to make when announcing the Svella deal last month, it admitted: "A significant proportion of these losses were attributable to covid-19 and programme delivery delays, as well as costs associated with process commissioning and handover."
In a statement to Building, Marks said its 2020 accounts will include "legacy loss-making contracts" from both 2019 and 2020, adding: "We are working to close out these historic matters as a priority. We had already reflected the majority of the increased 2020 Results loss within our existing internal working capital projections and these have been considered as part of the recapitalisation."
Much now depends on the firm signing off its deal with Svella which is expected to take place next month or by early September.
According to its website, Svella, set up by two former executives of transport and logistics firm Stobart Group, including ex-chief executive Andrew Tinkler, is "an investment and acquisition vehicle set up to raise funds and acquire controlling interests in underperforming businesses and assets".
It adds: "Investee companies will be businesses which were once strong but have suffered recently, predominantly due to the covid-19 pandemic.
"We will then improve performance, through a combination of management focused strategic improvements, delivering shareholder returns within three years."
Svella's deal with NMCN comprises £10m already pumped into the business via a bridging loan and an additional equity fundraising of £19m, which includes raising £14m from new investors, and a further £5m from existing shareholders.
The bridging loan includes a 10% arrangement fee and a 10% exit fee – meaning it will pick up fees of £2m – as well as a 25% annual interest fee.
Marks adds: "Svella continues to work with us to progress this recapitalisation which will provide the required capital to allow us to achieve our growth potential. Svella remain committed to ensuring that the recapitalisation is completed at the earliest opportunity."
He says Svella is working on the prospectus and circular required to complete the refinancing, with the deal having been backed by NMCN shareholders at its general meeting last week.
Svella says it will sink up to £7.4m into the business as part of the equity raise but that still leaves a significant sum to find. "It's not as if it's a business that's doing something that others can't do," the rival chief executive Building spoke to adds. "It's looking for new investors but I wouldn't be one of them,".
As part of the recapitalisation, NMCN's existing lender, Lloyds, has agreed to extend the firm's £12.2m overdraft until the end of September. But when announcing details of the Svella proposals, NMCN admitted that its existing debt facilities "were not sustainable" – hence the need for additional investment – adding that "Lloyds had indicated their desire to reduce their exposure".
The £12.2m overdraft will be replaced with a revolving credit facility of up to £8.5m once the deal with Svella is completed.
But the bank will be looking hard at its choices, the chief executive says. "Either they'll put it in administration, or they'll back the management to trade their way out of it."
A lot, then, hinges on tying up the Svella deal – or as NMCN put it last month: "On completion of the Transaction , the Company will have sufficient cash and debt facilities available to it to generate a positive cash headroom position."
Asked about its chances of survival, the chief executive says: "I reckon it's 50:50." Cenkos analyst Kevin Cammack adds: "Svella's continued support increasingly seems vital to the group's very survival." Another is blunter: "[NMCN] is dead if that investment doesn't come in."