The decision to scrap much of the eastern leg of HS2 and to scale back plans for Northern Powerhouse Rail has cast doubt on the whole levelling up agenda. But there is an appetite in the region to keep fighting for a fairer share of the government's infrastructure cake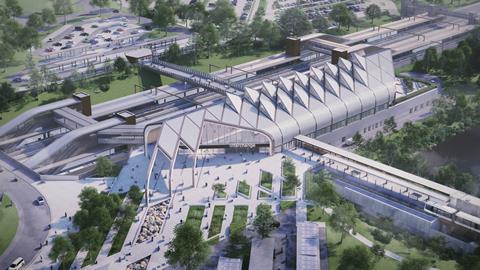 "We have been in dialogue with government for years now on Northern Powerhouse, presenting our documents, having meetings with ministers and what not," says Susan Hinchcliffe, the Labour leader of Bradford council. "But, for the last six months, they went quiet on this. I couldn't get meetings; I couldn't get a reply to my email."
Late last month the government's long-delayed Integrated Rail Plan (IRP) for regional rail upgrades was finally published, almost 10 months late, confirming long-held speculation that HS2's £40bn eastern leg from the West Midlands to Leeds would be scrapped and replaced by upgrades to existing lines.
The £39bn Northern Powerhouse Rail line between Manchester and Leeds via Bradford was also being scaled back and replaced by a £23bn high-speed line which skips past Bradford – the cause of great upset not just for Hinchcliffe but for other leaders and locals across the north of England.
But the level of disappointment is not universal, with a source close to the northern legs of the HS2 project telling Building that it is important not to lose sight of the opportunities that are still on offer, even if other work will now never appear.
The source says: "Although the government has asked HS2 Ltd to pause work on the West Midlands to Leeds section of HS2 Phase 2b, not all of the eastern leg has been scrapped. There is still a significant element continuing between Birmingham and East Midlands Parkway, along with the western leg between Crewe and Manchester."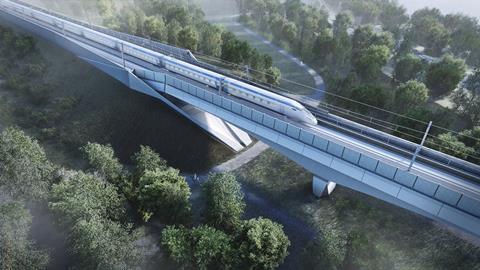 It would be remiss not to acknowledge that the IRP does outline a £96bn package of railway upgrades, though this includes the £40bn already committed for HS2's southern route between London and the West Midlands. And it does promise support for schemes including improvements to the East Coast Main Line and the East Midland Line, and a new mass transit system in Leeds to act as compensation for the city no longer becoming a transport hub between two major high-speed rail lines.
So, with two major schemes planned for the north of England seemingly destined for very different futures than was once envisaged, the question is: at what cost do these changes come?
Integrated Rail Plan spending
Completion of HS2 phase 1 and phase 2a – £42.5bn
HS2 phase 2b (western leg) – £17bn
Smaller schemes in North and Midlands – £1.5bn
TransPennine route upgrade – £5.4bn
HS2 eastern leg and Midland Main Line and East Coast upgrade – £12.8bn
Northern Powerhouse Rail Liverpool to York – £17.2bn
TOTAL – £96.4bn
Previous spend on HS2 – £8.3bn
Source: gov.uk
Counting the losses
From a construction industry perspective, it is undeniable a large amount of work will be lost under the new plan – but Alasdair Reisner, chief executive of the Civil Engineering Contractors Association, says that contractors will not be the ones feeling the cost to jobs at this stage.
"While this announcement does mean that a large volume of work that could have gone ahead will now not happen, most of this was pretty far into the future so would not have formed a major element of contractors' planned workload," he says.
"The government does anticipate maintaining levels of capital investment in infrastructure in the future, so the overall size of the market should broadly be maintained even if some of the proposed IRP schemes do not go ahead. But it is disappointing the opportunity to drive benefit for the north of England has not been grasped."
>> Integrated Rail Plan: industry reacts
>> Which construction firms have landed HS2 contracts so far?
The unnamed project source agrees, saying it is important that the work still on offer is not underestimated. She adds: "The deleted section would have brought jobs and opportunities for the industry. However, there is consolation in work being created to develop and deliver the alternative schemes announced in the IRP, including those that interface with the HS2."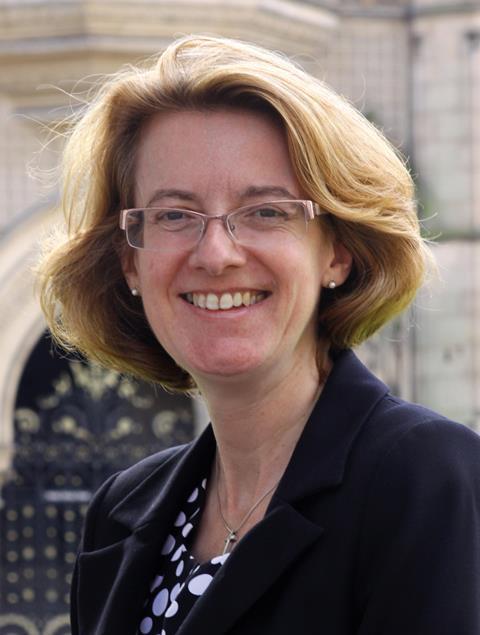 But Hinchcliffe, who says her council is taking it upon itself to continue construction activity within Bradford in order to grow the industry, believes it is important to consider the jobs that will be lost not just from a construction perspective. "Obviously, trains and connectivity are important, but there's a wider economic benefit that the government has not calculated at all. If you look at the IRP, none of it talks about economic regeneration; none of it," she says.
"They spent all that time rewriting the green book and they actually haven't taken account of that themselves. They've just gone back to the same old, same old calculations of infrastructure lesson. And it is deeply disappointing."
We will continue with our regeneration. We're investing heavily in construction

Susan Hinchcliffe, Labour leader, Bradford council
Reisner adds that, from a regional supply chain perspective, it will now be essential for areas such as Bradford to progress schemes themselves to ensure a healthy regional construction market. He says: "We do see an opportunity for significant investment in smaller schemes driven by local authorities, mayors and combined authorities in the north of England. If such works go ahead this would be beneficial to regional firms."
This is undoubtedly still the plan in Bradford, according to Hinchcliffe. "We will continue with our regeneration. We're investing heavily in construction. We've got Bradford Live, which we'll be opening late next year; we've got the markets project, on which we're in construction at the moment; we're developing City Village, which is new housing at the top of the city; and City Park, of course, which is a new 50,000ft2 commercial office development."
In fact, Reisner says, a positive for these smaller, more local schemes is that they may now not have to compete to attract the talent required to deliver them. "As has been seen with other, similar large projects, there is an appetite from the workforce to be involved in these schemes," he says. "Perhaps the bigger risk is that work nearby might see some pressure on resource as a result of demand from these projects."
A hit to confidence
But it is not just the promise of jobs created directly or indirectly by the construction of these schemes that has been affected. The decision to pull schemes already in development is also a cause for concern from a confidence perspective. Many commentators believe that both industry and the public now have less confidence that any such schemes will ever be built.
Reisner is strong on this, saying: "There are some political challenges in relation to the decision to reduce the scale of the IRP. For both the public and industry, it potentially flags up concerns about other planned areas of investment and whether these will go ahead as expected." He adds that the industry will need the government to demonstrate its continuing support for levelling up, while progressing with those schemes that are in the IRP, in order to feel certain in the pipeline that is being promised.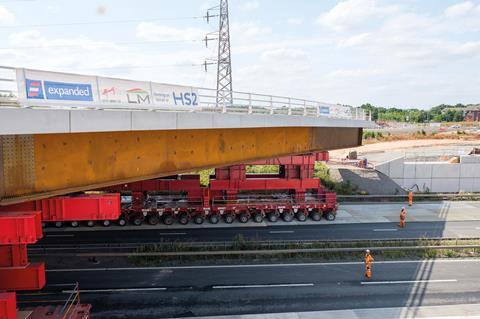 On this point Paul Robinson, Gleeds UK rail lead, says that the delay to the publication of the plan for rail investment in the North and Midlands has done irrevocable damage to public confidence in whether schemes will ever be delivered when they are promised.
"The continued delays have done nothing but create uncertainty, leading to widespread and damaging speculation about the fate of schemes like HS2, Northern Powerhouse Rail and the Midlands Rail Hub."
He adds that the continual adjustments to funding, priorities and over-arching policy in recent years has created inefficiencies and cost the taxpayer millions while delivering very little. "While the IRP does at least provide some direction, it is not the 'infrastructure revolution for this country' that Boris Johnson claimed would be coming."
Robinson adds that, while he is not altogether surprised, it is jarring to see the government has taken a backward step when it comes to Northern Powerhouse Rail as that is symptomatic of a broader issue – the government's inability or unwillingness to commit spend to big infrastructure projects in the regions.
"He himself [Johnson] said that now was the time to invest in Northern Powerhouse Rail, so I am disappointed, although not entirely surprised, to see that the scheme has been drastically watered down. We fully support the notion of devolved investment but it is important that words translate into action. The NPR represented a real opportunity to support the delivery of the levelling up agenda by connecting the major economic centres of the North."
Integrated Rail Plan key points
HS2 from Crewe to Manchester
HS2 from West Midlands to East Midlands Parkway
New high-speed Northern Powerhouse Rail line between Warrington, Manchester and Yorkshire
Full electrification and upgrade to TransPennine line between Manchester, Leeds and York
Full electrification and upgrade to Midland Main Line between London, the East Midlands and Sheffield
Upgrade of East Coast Main Line
Improve local services and integrate them with HS2 and Northern Powerhouse Rail
Regional links
In his response to the IRP, which was based on the National Infrastructure Commission's Rail Needs Assessment, the organisation's chair, Sir John Armitt, said it was "sensible" that the IRP took an adaptive approach, "setting out a core pipeline of investment that should speed up delivery of benefits for communities and businesses". But he does recognise the importance of connecting the regional hubs of Sheffield, Leeds, Hull and Bradford, saying these are "the kind of regional links likely to enhance economic benefits".
Hinchcliffe is sceptical that those coming up with the plan have thought about the significance of adding cities like Bradford to a mainline rail route – or in fact the significance of not adding them. "I truly believe in levelling up, and I think that means investing in infrastructure in places that did not have those champions before. And Bradford deserves the better future that it was promised."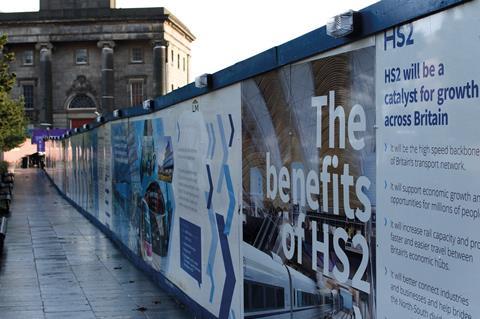 "We will achieve the growth that we are planning, but it will take longer unless the government changes its mind," says Hinchcliffe. "And I expect the government to change its mind because I am going to lobby to make sure they do, and I am not alone."
So, while the government has announced its plan, it does not seem that either industry or those in charge of the region at a local level are willing to concede all that it will cost.