We're on the last lap and so far it's all gone rather well, with projects coming in on time and under budget. Job done, then? You've got to be kidding. Emily Wright looks at where we're at and what's still to do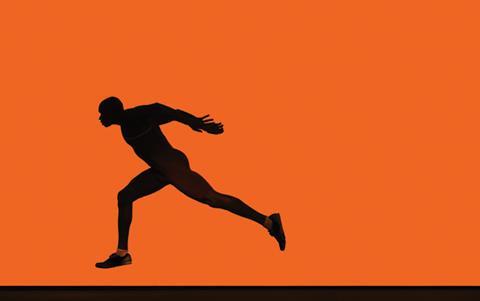 Ever since London won the bid for the 2012 Olympic Games six years ago, we have been waiting with bated breath for the moment the delivery programme goes horribly and catastrophically wrong. Pretty much as soon as the post-victory cheering had died down, the sceptics were out in force. The general public was dubious that the UK could break the pattern of Olympics past: projects going to the wire and budgets soaring out of control. And back in 2006, the construction industry tended to agree. The Olympic Delivery Authority (ODA)was one of the least popular construction clients at the time because of the risks involved in delivering such a huge project to a fixed end date - it famously received just one proposal from Robert McAlpine for the construction of the main stadium. Six years on it's a very different story: the disasters are conspicuous by their absence and the ODA is almost universally respected. But with 12 months still to go, and a change in delivery body looming, will the success continue?
For now, it's a case of so far, so good. The £9.2bn mega scheme is on time and under budget. At a London 2012 briefing last week, sport and Olympics minister Hugh Robertson told a roomful of journalists that he was confident the Games in their entirety wouldn't only be delivered on time, but under budget this time next year. This was, in his own words, "extraordinary from a minister a year out from the Games".
It's true the latest stats look good - last week the ODA released its quarterly report for July revealing that 88% of the construction for the venues is now complete, 82% of the entire programme is finished and £870m worth of savings have been achieved. Not surprisingly, the International Olympic Committee (IOC) was full of praise for the ODA in its latest report. Howard Shiplee, director of construction at the ODA, says: "The IOC has commented that, in their minds, the London Games are more advanced at this stage than any other in the past."
But we're not there yet. Delivering the Games is being passed on to the London Organising Committee of the Olympic and Paralympic Games (LOCOG), the body charged with providing "overlay" (any temporary construction such as seating, changing rooms and food stalls) to ensure the Games run smoothly. Some venues have already been successfully passed across but the delivery programme in its entirety won't be transferred until January, leaving LOCOG just six months to get an awful lot done. It is preparing to increase staff numbers from 200 to 8,000 to deliver the necessary overlay and oversee everything from crowd control measures to transport links.
It's a daunting prospect and ODA chairman John Armitt says that slip-ups would have a catastrophic effect on the overall performance of London as an Olympic host: "It doesn't matter how beautiful the venues are," he says. "If you miss the start of the event you have a ticket for because of train delays, that's what you are going to remember. This is why there is still a lot to do and plenty of strategies and contingencies to work on."
So with just a year to go before the London Olympics get under way, we look at how far the key components of the Games have come - and how far they have yet to go. And without major hiccups, obviously.
We still have a year to go and just because you have completed the big build, it does not mean that risks are over in any sense at all
Venues
Delivering 120 venues has been no mean feat. All six key venues were handed over to LOCOG this week, with the remainder expected to be passed on in January next year. Highlights have included the construction of the main stadium, which was finished in March, and the completion of the first Olympic park sports venue, the velodrome, in February. The Zaha Hadid designed aquatics centre, built by Balfour Beatty, is also pretty well ready: all three pools have been completed and filled with water, the ceiling has been covered with 30,000 sections of timber and all 17,500 seats have been installed.
The ODA's Howard Shiplee says the biggest challenge came at the start of the programme in 2005/06: "No one wanted to work with us," he says. "We were not seen as a client of choice. The industry was worried about the fixed end date and working with an untried and untested team on a big government scheme. We were simply not an attractive customer." Shiplee says constant consultation with contractors ever since has helped to slowly change opinion - that and the dearth of other work.
The ODA's performance since 2006 has been widely praised but now, with a year to go, the spotlight is on LOCOG. It must ensure that all 120 venues are ready to go next July - that means sorting out everything from seating to evacuation systems and the sports equipment itself: "It never ceases to amaze me just how much sport equipment needs to be procured," says Armitt. "Some 900,000 pieces. LOCOG has a lot to do."
LOCOG is now procuring £700m worth of contracts to help deliver the Games, most of which will be in place by the end of 2011. A quarter of the body's budget has gone on overlay. And James Bulley, director of venues and infrastructure for LOCOG, is confident he can make it all happen: "We have had five years to plan this so we are in a fortunate position," he says. "Key activity for us at the moment is taking on the operation of the venues and running test events and we are also scoping out a number of key commodities suppliers for tents, cabins, toilets, seating and other overlay delivery. We need to start sorting out how all the seating arrangements will work and how we are going to deliver sports pitches so we are placing all of those contracts now."
After such a strong start from the ODA thus far, is there any concern about a fall at the final hurdle once the baton is passed? "We have every faith in LOCOG," says Shiplee. "We have delivered everything we promised and have provided the foundation for a great Games. We are sure that LOCOG will take that on and continue to deliver."
Welcome backing, but LOCOG will have to prove it can carry the ODA's success on to the finish line. With so much to do in 12 months, the pressure is on and last minute slip-ups are not out of the question. Watch this space.
Medal rating: A silver already, with a gold in the bag if LOCOG can carry the baton to the finish line without dropping it
88% of the construction for the venues is complete, 82% of the programme is finished and £870m worth of savings have been achieved
Health and Safety
"We decided very early on we would have exemplary safety standards on this site," says Shiplee. "We engaged with industry and formed the Safety Health and Environmental Leadership Group to run all safety operations. We have spent a lot of time on supervision and site courses and we have always said to the workforce: 'If you're not happy with something because of a health and safety issue, don't do it'."
So far there have been no fatalities on the Olympic park site as a result of health and safety issues, although a crane driver did die after suffering a heart attack in June. The Health and Safety Executive reported that the project has been "managed very well for a site of this size and complexity". "We do medical examinations," adds Shiplee. "And we have only had to deny one person access to do a job because he wasn't up to it. We usually tell people what to do to correct the issue, so if someone's eyesight isn't good enough we say 'get yourself a pair of spectacles' and then we can employ them."
But the ODA's Armitt says that health and safety is one of his biggest concerns for the year ahead. He says: "We still have a year to go and just because you have completed the big build, this does not mean that risks are over in any sense at all. Most fatal accidents happen as a result of being struck by a moving object or vehicle and we are going to have a lot of vehicles running around that park over the next 12 months. It is crucial that all the disciplines people have been working to over the last five years continue over the next 12 months."
To ensure high levels of health and safety in this final year, the plan is to draw workers' attention to the risks as the Olympic park changes. For example, when a major cable was laid around the park last month, workers were reminded how vital it was not to dig holes without prior consent. Pressure is on contractors to keep up individual health and safety disciplines: "Everyone needs to be aware of highlighting dangers on site as we move into this final phase," says Armitt.
He adds that with an increasing number of small contractors coming in for short periods of time, there will be a need to keep on top of the induction process. "It's key that if a company comes in for two weeks, they don't slip in and before we know it they haven't acted in accordance with the wider programme."
Medal rating: Fingers firmly crossed that the gold is maintained over the next 12 months
No one wanted to work with us. the industry was worried about working with an untried team on a big scheme
Landscape
Landscaping over 100ha of land involves some pretty big component numbers. To name just a few, 6,200 trees, 9,500 shrubs, 63,000 bulbs and 766,000 grasses and ferns have been required as part of the landscaping of the Olympic park site alone.
The park is split into two - the greener north and more urban south park. LDA Design, the landscape architect overseeing the landscaping of the park, says the north park is 98% complete and the south park is now about 75% finished with the 2012 Garden - over 800m of botanic gardens with plants from Asia, Africa, the Americas and Europe - the trickiest to complete because of the seasonal nature of the flora and fauna.
Neil Mattinson, partner at LDA Design, explains some of the major challenges so far: "We needed to run our designs by the ODA utilities team in advance so they would take into consideration that we had, for example, 2,000 very large trees to put in," he explains. "Locations for every tree had to be selected in 2009 so everyone knew where they would go so as not to clash with underground cabling. Another challenge was for us to find 45ha of bio-diverse habitat as part of the ecological targets we have had to meet because of venues and walkways taking up so much space. That has left us with limited space to work with. We designed large meadows and woodland to ensure targets were met."
The challenge now facing the team is how to ensure that meadow plants, which traditionally flower in May, flower in July and August instead so the park looks its best at the time of the Games. Mattinson explains that test beds are being used to work this out. He says that the park landscaping will be completed by December this year with the biggest hurdle to come being the weather: "We have had a very dry spring which has been a real challenge and has forced us to look at irrigation very seriously. And obviously what we really don't want is a very wet July and August in 2012."
Medal rating: Gold, weather permitting
6,200 trees, 9,500 shrubs, 63,000 bulbs and 766,000 grasses and ferns have been required as part of the landscaping of the Olympic Park site alone
Infrastructure
Like the venues, the park's infrastructure is almost complete, with just a few of the smaller footbridges to finish off, says Shiplee. He says that the challenges to date have included the early stages of remediation and the creation of the underground tunnels for piling and cables: "We had to produce 12km of tunnels carrying electricity," he explains. "That was a very difficult task." He says that extremely early planning and discussions with those involved in the landscaping were crucial to the success of this stage of infrastructure delivery.
The ODA's Armitt is more concerned about the transport links to and from the park and other event locations. "We still have a big task - ourselves, together with Transport for London, Network Rail and the train operators - to make sure the transport works well," he says. "We have a transport group that meets each month and there is a huge amount of planning going into this now.
"We expect two-thirds [of visitors] to come on the train from all over the country. The hotspot routes in London will be the Jubilee and Central lines, the dedicated high-speed line from St Pancras into Stratford and the Docklands Light Railway." But is he confident that the lines - and the Jubilee line in particular, which is known for its signalling problems - will handle the extra capacity? "The Jubilee line is going through commissioning of signal systems which I know to my cost, from my time at Network Rail, is never straightforward. But TfL is confident they will have sorted it all out by the time of the Games."
In the run-up to the games, we are seeking to remind the public and businesses that london will not be normal. It will not be business as normal. It will be business as unusual during the olympics
Armitt adds that the fear remains that breakdowns, signalling problems and even suicides on the line could delay services, although TfL has said it is confident that signalling hitches that have blighted travel on the Jubilee line for more than a year will be sorted out in time for the Games."We will be sharpening up contingency plans," he says, "and we will have a central control centre at Palestra House in Southwark. We will ensure we have thought through options about how we message people and start communicating delays or changes. In the run-up to the Games we are doing travel management where we are seeking to remind the public and businesses that London will not be normal. It will not be business as usual; it will be business as unusual during the time of the Games. We will be talking to big employers about considering flexi-time and a home working ethos so staff are not travelling at the same time as spectators and we will be informing spectators of peak commuter times when they may want to avoid the public transport network."
Medal rating: Silver - success thus far but a long way to go and potential for delays during the Games
Key dates in Olympic history
1896 – the first modern Olympic Games are held in Athens. 14 countries are represented by around 245 men competing in 43 events
1908 – first London Olympic Games
1916 – Games cancelled because of World War 1
1920 – the Olympic flag is introduced at the Antwerp Games and Germany, Austria, Hungary, Turkey and Bulgaria are not invited following the war
1928 – The Olympic flame is introduced at the Games in Amsterdam
1948 – the London Games are the first to be shown on home television – Germany and Japan are not invited following World War 11
1980 – Moscow Games are the first to be held in a Communist country
2000 – Sydney Games see 10, 651 athletes participate from 199 nations with Afghanistan the only excluded nation