The skills shortage continues to worsen, and while the government is taking action now with the apprenticeship levy, it's not enough. Debika Ray reports on what the industry is doing to inspire young minds and win new recruits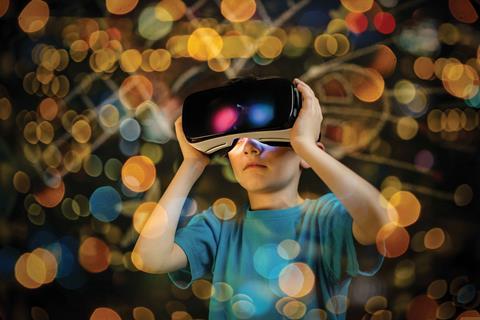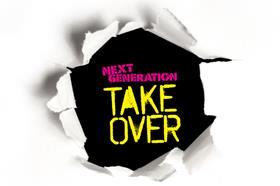 At the end of last month, the Department for Education released figures that showed the number of people starting construction apprenticeships in January 2019 had fallen by one-fifth compared with the same month last year, to 950. Brian Berry, chief executive of the Federation of Master Builders, blamed the government's mismanagement of the apprenticeship levy, and pointed to the effect on construction firms – 64% were struggling to hire carpenters and joiners and 61% were struggling to hire bricklayers.
Whatever the reasons for the failure of this programme, perpetual and increasing talk of a construction skills shortage is creating an urgent situation – with PwC saying in 2017 that one-fifth of the workforce were due to retire within the next five years, and fewer migrant workers likely to be available to make up the shortfall. And last year consultant Arcadis said the UK construction industry needed to hire more than 400,000 workers every year until 2021.
The government has committed, at least on paper, to an additional 3 million apprenticeship starts across all industries in England by 2020, but to attract young people to actually want to work in construction it is crucial to improve the image of the sector. In February, a survey by housing association L&Q found that only 9% of young people would consider a career in construction.
The situation is even more alarming given the context of Brexit – which is likely to see the UK lose skilled workers from the EU – and the sector's difficulties in recruiting women. All this makes it ever more vital to introduce young people to the industry at school age, when they have their first glimpse of their career options and start taking active steps towards their future. So, what more can be done?
Project-based school qualifications
Alison Watson is the founder of Design Engineer Construct (DEC), a project-based learning programme for secondary-school-age students launched in 2008 that aims to create the next generation of built environment professionals. "We can't say that our industry is not all about muddy boots and hard hats, then tour [students] around sites with muddy boots and hard hats," she says.
DEC takes a more academic approach to the field, getting students to learn and apply subjects such as maths and science to construction scenarios, creating an interest in the sector and an understanding of its daily relevance, as well as equipping students with the skills to more easily enter jobs and higher education.
DEC claims to be the only programme of its kind in the world for construction. In the 10 years it has been running, some 12,000 school children have been involved with DEC in England and Scotland. It is offered alongside GCSEs, and attracts Ucas points. Watson is keen to point out that there are young people studying engineering at top universities using A Levels in maths, physics and DEC to gain entry.
Unfortunately, the scheme has faced problems in England because of its non-traditional nature, with boards struggling to decide how to assess and accredit such a practically oriented subject. "We've always been about high standards of teaching and learning, rather than exams," says Watson.
While a different examiner, the new awarding body, TQUK STEAM Futures, and method of assessment have now been found to make DEC easier for schools to select and administer, Watson points to the need for higher-level backing of vocational subjects. She says: "We need a brave politician who recognises that the way that we're teaching children is enabling them to get the great jobs."
"We cannot rely on the education sector to channel school leavers into the industry or on overseas recruitment to bring in talent"

Anna Hern, Ridgemount
Gleeds' Global Challenge
"I feel it is really important to share my positive experiences of the construction industry with school children first-hand," says James Faflik, a graduate project manager at Gleeds. "Hopefully, by going into schools to speak to students I am able to provide them with a broader understanding of the varied career opportunities that exist within construction. These kinds of initiatives need to be happening nationwide if they're to have real impact on construction tomorrow."
Over the past year, several of Gleeds' offices have volunteered to hold workshops in schools with the social business Class of Your Own, in which students work in a team to design and plan an eco-classroom of the future. "But I am aware that we can only reach so many," Faflik observes.
In a globalised industry, Gleeds is also looking beyond the UK through the Gleeds Global Challenge, an annual event in which its staff in 20 offices around the world reach out to local schools and colleges to share their skills. At its China office, students have visited to see how a project is run, and in Egypt, Gleeds volunteers have run a workshop to help prepare primary school children for the world of work.
Ken Reid, who sits on Gleeds' supervisory board, says: "Initiatives like our Global Challenge and partnerships with the likes of the Transformation Trust and Class of Your Own often leading to the identification of future candidates for apprenticeships and training schemes."
The arrival of T levels
Policymakers are alert to the issue. Aware that vocational and technical paths are often given less priority than purely academic ones by schools, universities and employers, the government is laying the groundwork for a major change to the curriculum with the introduction of T levels in 2020.
Equivalent to three A levels, and providing a potential route into higher education, these will be vocational courses with a mixture of classroom learning and work experience in subjects including building services engineering; design, surveying and planning; and on-site construction.
The details remain to be confirmed but, if successful, they have the potential to introduce construction to children at the optimal time. In December, education secretary Damian Hinds said: "I want us to break down some of the false barriers we've erected between academic and technical routes. I don't see any reason why higher technical training shouldn't be open to certain A level students as long as they have the prerequisite knowledge and practical skill. Equally, I want T level students, that want to, to be able to go to university to do relevant technical degrees."
Women in Property
As well as supporting women who already work in the industry, Women in Property (WIP) is intent on encouraging girls to enter it in the future. Among its initiatives is the Schools Roadshow, organised with the Girls' Network, a charity that empowers girls from least advantaged communities by connecting them with a mentor and a network of professional women.
In March, for example, 60 volunteers from across the industry – surveyors, engineers, architects, planners, lawyers, developers – gathered in London with 60 year 11 girls (aged 15-16) from schools in London and Shoreham-by-Sea. A panel discussion covered the diverse routes the speakers took into the sector, including distance learning and apprenticeships, and addressed what it means to be a woman in the industry. Then the girls had an opportunity to question the professionals and discuss their jobs further.
For the past seven years, WIP's South-east branch has also used Waterloo Bridge – also known as the Ladies Bridge – to capture the imagination of school children at Lilian Baylis Technical School. A group of volunteers arrange a visit to explain how the construction of the bridge was undertaken mostly by women, inspiring girls to picture themselves in such roles.

Doing it for ourselves
But there is some time to go until the students starting the first T level courses next year complete their qualifications and enter the job market. At present, many simply feel that not enough is being done to reach schoolchildren.
Anna Hern, managing director of Ridgemount PR, is among a group of construction sector marketing professionals who are launching an online platform aimed at improving the image of the industry and reaching out to youngsters (see Building: Future generations, overleaf). She says she noticed her own daughter learning all about creative subjects and career options, but with "not a sniff" of manufacturing, engineering or construction. "To attract a teenager into the appropriate training and career path, they need to have construction as an idea in their heads, and the earlier we can get it there the better," she says.
In the absence of sweeping changes to education policy, Hern urges the industry to take a more active role in promoting construction careers: "We cannot rely on the education sector to channel school leavers into the industry or on overseas recruitment to bring in talent," she says. "We need to attract our own school leavers by showing them the variety of careers that are available and what success is possible."
Ken Reid, who sits on Gleeds' supervisory board, agrees that a multipronged approach to boosting recruitment is required, which includes companies like his taking an active role in developing the workforce of the future. "If we are to even come close to plugging the skills gap, then collaboration between government, educational bodies and the construction industry will undoubtedly be key – and more absolutely must be done to make vocational and STEM courses more appealing to the next generation.
"For a long time now, our industry has been facing a huge challenge in terms of recruiting new staff and, as employers, we have to play our part to try and change the misinformed perceptions to encourage the next generation to take up careers in our industry."
Reid and Hern are not the only industry professionals who recognise the situation is too pressing to leave it to the government to resolve. While we wait for the apprenticeship levy reforms to start to reverse the decline in numbers and for politicians to take vocational courses in schools seriously, there is a role for industry to play. Here are a few examples of construction industry initiatives aimed at doing just that.
The Skills Group
The Skills Group says it is the largest provider of training and apprenticeships in construction in the South-west, covering trades such as fenestration, flooring, groundworks and plant. Central to its visits to schools and careers fairs are interactive presentations and taster sessions. "Our approach provides learners with the chance to get to grips with a choice of construction sectors, meaning that they can find the area which really suits and excites them," says Christian Snaith, its industrial programme manager. "This helps to motivate the learner to engage and progress while benefiting the employer too, as they will ultimately be working with apprentices who are committed to the trade and want to do well."
The Skills Group also pays particular attention to people with special educational needs, with a dedicated team working with individual learners to tailor construction programmes and give those who are interested the best chance to succeed.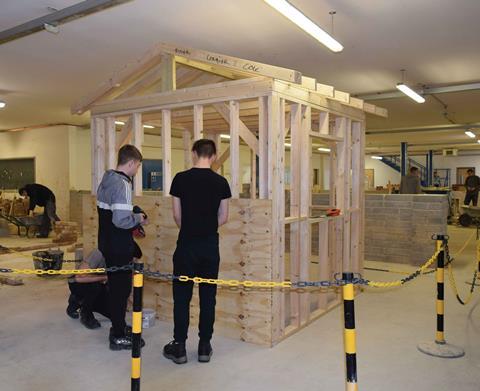 Placed
Placed is a social enterprise that since 2011 has been working with communities across the North-west, making them feel more engaged in planning and design of towns and cities. As a consultant to building projects, it helps organise pop-up events and exhibitions in local spaces. It also runs workshops at primary and secondary schools to encourage discussion about sustainability, conservation, various architectural styles and cities of the future, through model building and conversation.
Much of its work is also outside the school context – for example, its year-long Liverpool-based education programme for young people in years 10, 11 and 12 aims to inspire the next generation of built environment professionals. More than 90 volunteers – built environment professionals and university students – bring their skills to the sessions, helping to demonstrate the range of routes to get where they are in an imaginative and engaging manner.
Building: Future Generations
"It occurred to me that if we were able to show young impressionable minds the scale of a factory or building site – the engineering feats involved, the satisfaction of building a home or a railway bridge – that would be an experience that would live in their mind for decades," says Anna Hern, managing director of construction sector PR firm Ridgemount PR.
Many of her construction sector clients felt the same, but were daunted by the degree of effort, expense and complexity in reaching out to schools. In response, on 16 May, she and a group of other construction industry marketing professionals are launching Building: Future Generations, an online platform that aims to improve the image of the industry.
It will bring together various outreach schemes available – from being a STEM ambassador to running an event for primary school children – making clear the level of time commitment and cost involved, alongside case studies that demonstrate the commercial and personal benefits. "We have an objective to get 100 organisations engaging in a new activity to influence schoolchildren within the first year," she says.