The eastern end of London's Oxford Street is in dire need of some street cred. Happily a £2bn revamp is on its way, spurred on by Crossrail. So what are the plans, who are the main players and where should you look for work?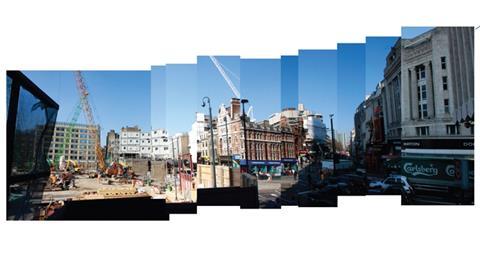 London's Oxford Street is about to undergo its biggest transformation since the Second World War: over the next seven years a massive £2bn worth of investment will be poured into the area. And for the 200 million beleaguered shoppers and visitors who flock there each year, it won't come a moment too soon. London's most iconic retail destination has long been on the wane, looking these days seedy, sleazy and well past its sell-by date (see Ike Ijeh's piece).
Now, at last, there is hope. The £200m Crossrail development at St Giles Circus is acting as a massive spur to the area's regeneration. There will be more than 30 million additional visitors a year to the West End once the station opens in 2017. To cater for these visitors, developers are zoning in on the area - which means opportunities for construction firms to win work in this part of London are coming in thick and fast.
There are three key landlords with upcoming projects you need to know to win work: Derwent, Land Securities, and Great Portland Estates (GPE). Lazari Investments has also historically carried out much work in the area. Just last month GPE swapped a freehold on its 79/89 Oxford Street building with plans to develop an 82,000ft2 retail and commercial building worth about £100m. And Derwent has 1.5 million ft2 of property in the area out of a total property portfolio of 5.5 million ft2. Phase one of its Central Cross development (see page 38) is due to go out to tender in June seeking design and build contractors. "We see enormous potential for this area," says Paul Williams, an executive director at Derwent. "Contractors should know that there is plenty of work in the pipeline."
And it's not just the developers pushing things forward. Back in 2007, Westminster and Camden councils drew up action plans for the area outlining potential sites for development. The plan - known as the Oxford, Regent and Bond Street plan - also vowed to improve the public realm with wider footpaths, improved lighting and more cycle routes. The councils are committed to this vision despite the recession.
Richard Dickinson, chief executive of business interest group New West End Company, says: "We want to work with key partners in the public and private sector to create a vibrant area for London. It will be fashionable and edgy, with St Giles Cross being the exciting gateway to the West End."
The project furthest along in construction is the Primark clothes store due to open just before Christmas. The £105m scheme at the eastern end will be its second on Oxford Street - the first is at the western end, near Marble Arch. The different rental rates of the two zones shows just what sort of potential there is for a retail boom at this end of the street. For the store in the prime zone west of Oxford Circus, Primark pays the average retail rent of £550/ft2. But rent on the new store on Oxford Street east is just £250/ft2.
But Primark is just the beginning. Expect to see the street transformed in preparation for the completion of the Crossrail station. So what are the key developments along Oxford Street that are likely to bring in work? We highlight six of them below.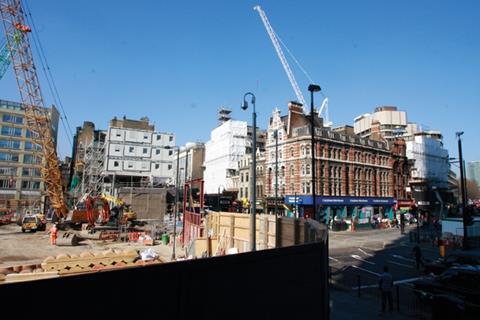 1 Oxford Street
Developer: Derwent
Value: £175m approx
Ft2: 277,000ft2
Completion: 2017 approx
Details: The historic Astoria venue was located on this block before being demolished in 2009 to accommodate the Crossrail development. Derwent has the option of acquiring the site on completion of the Crossrail works in 2016. A planning submission is expected mid-2011 with designs and content being drawn up now. The proposed development is likely to include a new theatre alongside a mix of retail and office units. The development will be fronted by an urban public plaza which will run adjacent to the Crossrail interchange. Derwent views the acquisition as a potential money-spinner which complements their reputation as regeneration specialists. Funding for the scheme is expected to come through a public private partnership. Graham King from Westminster council says he expects to see the theatre developed by 2020 at the latest.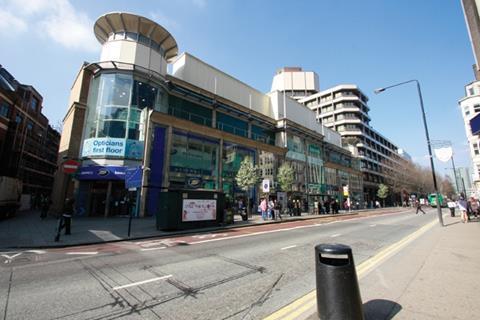 18-30 TCR/1-2 Stephen Street
Developer: Derwent
Value: £25m approx
Ft2: 251,000
Details: Historically the Central Cross site has had disparate ownership with little to no development. In August, Derwent purchased the property for £146m. It has submitted plans for a phased refurbishment and extension of the property. 64,000ft2 of office space will be refurbished soon and a 140m glass frontage is due to be constructed before 2012. The final stage of the project involves extending the retail space by 40,000ft2. Almost 90% of the rental income comes from the three principal tenants: Fremantle Media, Ascent Media and S Technologies. Derwent's Paul Williams says the development is the first of many planned by the property firm with contract bids being sought in June this year. "There will be major demand for refurbishment works at Central Cross," says WIlliams. "We will likely need a design and build contractor who can work with tenants in occupied buildings."
More details from Barbour ABI
Alterations and extension to entrance, new canopy, green roof and associated works: £200,000
Architect: Orms Designers & Architects Limited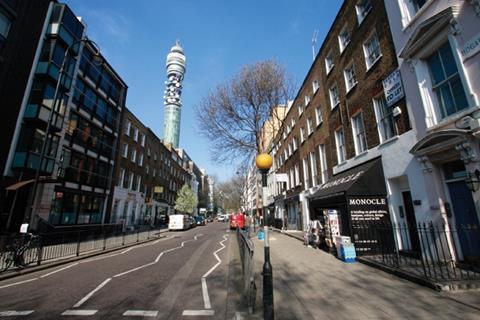 80 Charlotte Street
Developer: Derwent
Value: £125m approx
Ft2: 320,000
Completion: 2015
Details: Derwent has submitted plans to Camden council to part-demolish and redevelop this site. Under the proposals there will be a part demolition of Charlotte Mews and part of the corner of Chitty Street and Whitfield Street. If approved, the mixed-use scheme will include fashion outlets, offices, restaurants and apartments. There are also provisions for a "pocket park". In total the development will incorporate a 1.4 acre site. Derwent will re-acquire the building in 2013 when the current lease expires. Residents have been invited to view the plans at Derwent's Fitzrovia Gallery and submit proposal suggestions. Camden council's development control committee will make a decision on the application later this year.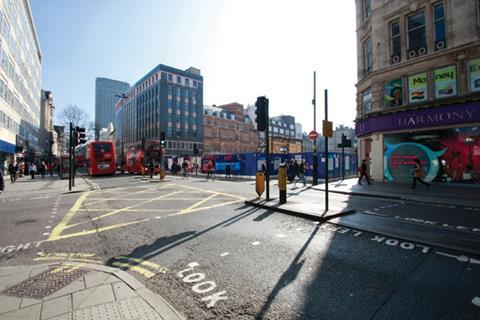 73/77 and 79/89 Oxford Street
Developer: Great Portland Estate
Value: Undecided
Ft2: 82,190
Completion: 2014
Details: Last month Great Portland Estates swapped its freehold interest in 79/89 Oxford Street for a 250-year leasehold interest at both 79/89 Oxford Street and the adjoining 73/77 Oxford Street. Plans for the site have yet to be finalised but a £100m retail development has been mooted. The properties are ideally located at the corner of Oxford Street and adjacent to the Dean Street Crossrail station that is under development. Toby Courtauld, chief executive with GPE, said: "The properties are located in an exciting area of Central London set for major change and which, in the fullness of time, will offer a first class retail and office development opportunity."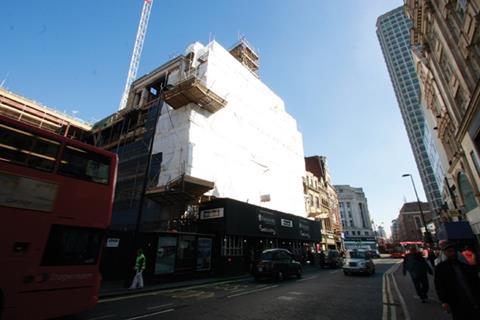 18/24 Oxford Street
Developer: Land Securities and Frogmore
Value: £105m shopping centre
Ft2: 141,000
Completion: December 2011
Details: Primark will open its second store on Oxford Street at this site. Occupying 85,000ft2, the new store will be the largest in the area. Oriana JV, a 50/50 joint venture between Land Securities and Frogmore, is behind the development. Small retail units will occupy the remaining space. The development combines the former Virgin/Zavvi store, a new build at 18/24 Oxford Street and a unit fronting onto Tottenham Court Road. McLaren started construction on site early last year and the base shell building is expected to be completed by June. Primark is slated to open before Christmas this year.
More details from Barbour ABI
Contractor: McLaren Construction Limited Head Office
Architect group
Architect: ESA
Quantity surveyor: William G Dick Partnership Head Office
Consultant group
M&E engineer: Hulley & Kirkwood
Structural engineer: Richard Watkins
Demolition contractor: London & Surrey Demolition Company
Plumbing and mechanical subcontrator: Swale Building
Interior fit out and wall & ceiling finishing: MPG Group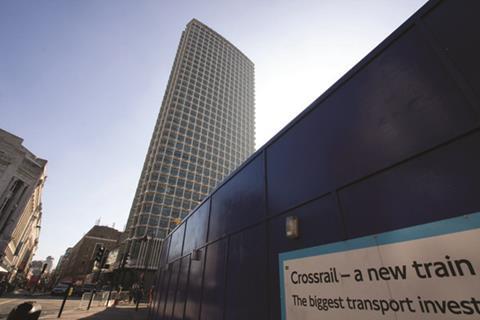 Crossrail station TCR
Developer: Crossrail
Value: £200m
M2: 25,000
Completion: 2017
Details: A Vinci/Bam Nutall joint venture won the contract to redevelop the existing Tottenham Court Road tube station. Once complete the ticket hall will be six times larger with twice the capacity for commuters. The new station will be constructed with five levels and have entrances at Centre Point, Soho and Oxford Street. The Centre Point entrance incorporates a key design feature of a public piazza. Crossrail is currently inviting bids for this project with the main construction contract due to be awarded before the end of the year. Eventually the Crossrail and tube stations will connect to form one integrated station. Architects Hawkins Brown designed the station.
Designing our way out of shopping hell

Although commercial activity appears to be in robust form on Oxford Street, there is still much to be done to improve its public realm. The opening of Atkins' diagonal crossings at Oxford Circus last year marks a step in the right direction and proves that the most effective urban design measures are often the simplest.
Nevertheless, in the minds of many, Europe's busiest shopping street is still associated with overcrowded pavements, gridlocked traffic and a sporadically inhospitable pedestrian environment. Pedestrianisation has long been cited as a potential cure. But despite its huge success at other West End locations, permanent pedestrianisation would not work at Oxford Street as the preponderance of retail here would turn it into a vast deserted canyon once the shops closed at night.
A more incremental but sustained urban design approach that involves wider pavements, tree planting, co-ordinated street furniture and, where appropriate, partial pedestrianisation in the form of shared surfaces and raised kerbs would be a more feasible solution. The radical re-design of Marble Arch as a grand urban gateway rather than the swirling traffic island it is today is also long overdue.
Additionally, the reduction of traffic levels at Oxford Street is critical. Recent car-free days have been successful and since 2009 Transport for London has reduced bus flow by 10%. More radical measures such as the replacement of buses with a tram or rapid transit system have been shelved for the time being. But any solution will require a finely balanced compromise between the enormous benefits of high public transport accessibility and the potential detriment this can cause to the urban environment.
It is no accident that Oxford Street's current commercial activity coincides with the success of Westfield shopping centre in White City. When Westfield Stratford City opens in September, Oxford Street will be sandwiched between Europe's two biggest urban shopping centres. This will provide shoppers with a clear cultural choice: the hermetic and controlled environment provided by what is essentially an American mass retail concept or the spontaneity and variety of an iconic urban promenade that at its core is a super-sized, flagship version of the traditional British high street.
However Oxford Street has a secret weapon up its sleeve that no shopping centre can ever emulate: urban character. If this is enhanced not by just commercial redevelopment alone but by a committed, strategic plan to enrich pedestrian experience and revitalise public realm, then Oxford Street need have nothing to fear from the new pretenders to its throne.