George Osborne is famously a fan of infrastructure - but is he putting his money where his mouth is? David Blackman looks at what's down the road for the most promising projects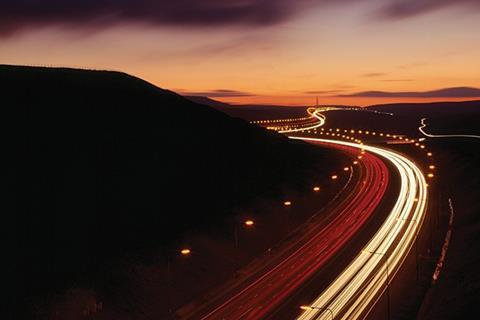 Recent governments have talked a good game on infrastructure but the tangible results have been less impressive, as capital expenditure on transport and other projects has been cut as part of the wider austerity drive. However, things may at last be on the turn. The balance of payments figures for 2015-16, published last week, shows that while the government spent less on day-to-day items, expenditure on infrastructure increased by £6bn.
And March's Budget came with a plethora of announcements on projects, leading Amanda Clack, EY head of infrastructure, to hail the month as a "particularly good" one for her sector.
Others, though, think the Budget was more warm words than hard cash. Nick Ogden, partner in the infrastructure group at law firm Pinsent Masons, says: "A number of the announcements are just commitments to further programmes, further options analysis, but not a billion pounds to build something. We still live in austere times where public money is still very limited. The government needs to go beyond the rhetoric and options analysis to commit hard cash."
So how excited should the construction industry get about the colour of the chancellor of the exchequer's money? Building looks at the prospects for delivery on the most-talked about schemes.
NORTHERN ROADS
While the buzz surrounding George Osborne's powerhouse initiative has chiefly been about upgrading the North's inadequate rail links, the region's roads were the big cash winners from last month's Budget.
The biggest chunk of northern transport investment was an additional £161m for Highways England to upgrade the M62 to four lanes along the Warrington to Eccles and Rochdale to Brighouse stretches.
"It's brought forward money for schemes on the motorways: that's real money for real schemes in 2018," says David Brown, chief executive of the recently established Transport for the North (TfN) agency.
In addition, the Budget earmarked £75m from last year's £300m Autumn Statement northern transport allocation to work up improvements to the M60 Manchester ring road and a new Manchester to Sheffield road tunnel beneath the Pennines.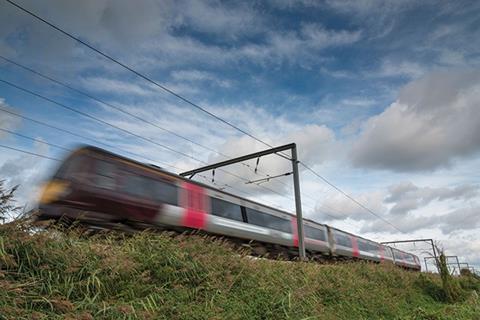 OXFORD TO CAMBRIDGE LINK
Likely to be the last down the track in terms of delivery is the Oxford to Cambridge corridor, which would involve restoring rail links axed during the Beeching cuts of the 1960s. These days if you wish to travel by rail between the UK's two great university cities, it takes two-and-a-half hours with at least two changes.
The government has told the National Infrastructure Commission that one of its two next big projects will be drawing up a report on the strategic infrastructure priorities required to stimulate growth in this arc, which runs via Milton Keynes. The commission is due to submit its report in time for next year's Autumn Statement.
Linking up Cambridge and Oxford, and all the spin-off economic activity from the research carried out at the two universities, has been a long-held dream among planners, partly because it could relieve pressure on the rest of the South-east.
But John Rhodes, chairman of the National Infrastructure Planning Association (NIPA), says that turning this vision into reality will require identifying and bringing forward development along the corridor, which could help to pay for re-opening the long defunct rail line. "That could be really interesting in unlocking growth but the NIC will come up against the problem that there are no land use plans at the moment for a string of new settlements along that route. They will need to take forward their thinking about how the growth is going to be delivered."
CROSSRAIL 2
The big infrastructure winner in March's Budget was Crossrail 2, the planned fast rail link that will connect north-east and south-west London.
While much of the talk over the last couple of years has been about the chancellor's pet project to build a so called northern powerhouse (see overleaf), the largest new infrastructure commitment was the £80m for Transport for London (TfL) to progress Crossrail 2.
Alexander Jan, director of city economics at Arup, says that it would have been a "very bad signal" if there had been no new money, especially following downbeat comments about the project by Treasury chief secretary Greg Hands during the run-up to Budget day.
Richard Threlfall, head of infrastructure, building and construction at KPMG, says the fast track for Crossrail 2 reflects the "serious work done over a number of years" carried out by TfL.
However, it will be many years until work starts underneath central London to deliver the project, says David Leam, director of infrastructure at London First: "There are still some big milestones to pass before the tunnel boring machines are ordered and off on their way."
The £80m, which TfL is match funding, will pay for the scheme's outline designs and further engineering feasibility studies. It will also pay for pulling together the hybrid legislation needed to secure parliamentary approval for the project.
One sticking point is that a precise route has still to be hammered out following concerns by Lord Adonis' National Infrastructure Commission about one of the line's two north London spurs. The question mark over this section of the route is likely to prompt a further feasibility study into whether the development potential along this leg, which terminates in Enfield, is sufficient to compensate for the cost of the tunnelling needed to deliver it.
NIPA's Rhodes believes there is a "fair bet" that Crossrail will happen, given the political momentum behind the project. As well as Osborne, both of the main candidates to become London mayor are strong backers of Crossrail 2. "It's a matter of dates, it's not about whether this scheme will happen," agrees Leam, who reckons that construction work will get under way next decade.
In particular, he points to how quickly the line has progressed compared to Crossrail, which was first mooted in the early 1970s. "We are in a better place: there's much greater acceptance from policy makers about the benefits of investment in this sort of infrastructure."
The real point of no return for Crossrail will be putting together a funding package. London is expected to raise half the cost of the project, likely to be generated by a combination of fare box revenue, top-up business rates and levies on the development that will take place along the route.
Leam is confident that there will be sufficient demand for the new line in London to supply its share of the £28bn project. He says: "These are not bridges to nowhere: this is a tried and tested thing that will generate a surplus when it is operating."
The added heartening news, believes Jan, is a set of wider announcements regarding devolution of financial powers to the Greater London Authority. The first is the Treasury's decision to allow London to retain its business rates from 2017/18, which will give the capital's new mayor more control over revenues generated in the city.
The second is the rerouting of TfL's capital budget through the GLA, which will enable the latter to more closely align its transport and broader development goals.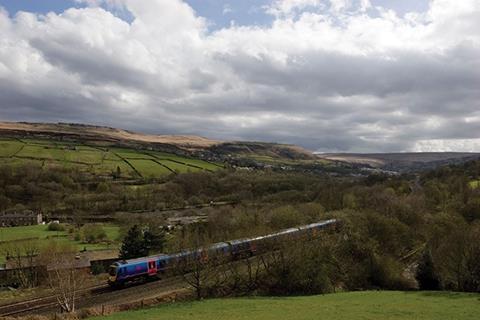 NORTHERN RAIL AND HS3
March's Budget proved a damp squib for those yearning for a northern rail revolution.
While improvements on the trans-Pennine Leeds to Manchester route were given a "green light", London's Crossrail 2 project won £80m of hard cash.
The "comprehensive" upgrade planned to the trans-Pennine rail route, which is designed to cut Leeds-Manchester journey times from 50 minutes to half an hour, will not start until 2018/19 under the timetable outlined in the Budget.
The problem for the North's champions is that less detailed work has been done on what has been labelled High Speed 3 than on Crossrail 2.
NIPA's Rhodes says that with the best will in the world TfN has not had the time or resources to do the kind of work its London counterparts have completed on Crossrail 2. "Because the North has only just had to start thinking about its development in a lot more joined-up economic way, a lot of the detailed thinking that you would need to crack on with something like HS3 is just not there."
KPMG's Threlfall, who also chairs the Institution of Civil Engineers' northern powerhouse steering group, agrees: "HS3 is a label still searching for a definition. The NIC report [High Speed North] brought into stark relief, particularly for the business community in the North, that you can't just pluck major infrastructure projects out of the air and make them happen.
"The timescale to the point of procurement is such a long way off that it's almost impossible to envisage tendering before 2020. Construction companies have more immediate things to be focusing on."
But TfN's Brown, who says his body's focus is still on pulling together a transport strategy for the region, insists that good progress has been made, particularly when placed in the context of the 42 years that it has taken so far to deliver Crossrail.
"To have done all of this work in a year is a reasonable job. The construction sector needs to be seriously thinking about these projects and how to start gearing up longer term to cope with delivering them."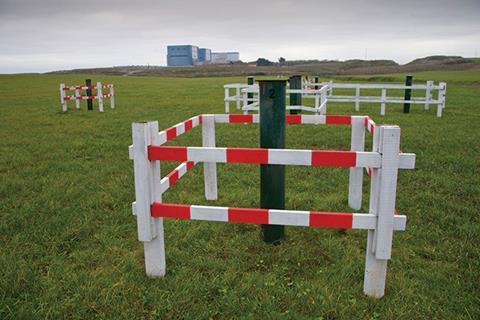 HINKLEY AND AIRPORT CAPACITY
Though not mentioned in the Budget, the spectre of two projects that have been around for years continues to show many what might happen to the large-scale schemes proposed by George Osborne – which is not very much.
Construction firms needed to build Hinkley Point C have been poised ever since French energy firm EDF declared it had plans to develop the site back in 2007. But nine years later and the decision on whether to invest in the £18bn project has yet to be taken.
A final investment decision was due next month but, to no one's surprise, this has been put back again – until September. We've been here before with EDF telling people the same thing in 2011, 2012, 2013, 2014 and 2015. Back in 2007, EDF UK chief executive Vincent de Rivaz said he hoped to be able to roast his Christmas turkey in Britain with power from Hinkley C by 2017. Its new opening date is planned to be 2025 so that turkey has probably been zapped to a crisp.
Speaking of turkeys, that's how some view the proposals to increase the country's runway capacity. Readers of the Evening Standard in London will be forgiven for thinking that Gatwick's proposal is the one to beat – given the amount of wraparound adverts it is taking out promoting its plan which involves adding a second runway to the West Sussex site.
The problem is the man charged with recommending a solution – former CBI boss Sir Howard Davies – doesn't agree. He has plumped for Heathrow's proposal, which involves adding a second runway to this site.
Outgoing London mayor Boris Johnson still thinks he has a chance with his Foster & Partners designed 'Boris Island' at the Isle of Grain.
It's all a bit of a mess and the decision has been pencilled in for summer. It's supposed to be this summer but it could just as easily slip into next summer.
It is all wearily familiar. Four years ago former Labour chancellor Alistair Darling queried why on earth another commission on the future of London's airports was needed. "Nearly all of this ground was covered when we produced the White Paper on aviation. I was struck by the fact that the arguments haven't changed one jot." When was this white paper? December 2003.
OLD OAK COMMON
In terms of specific projects, the big Budget winner was the Old Oak Common scheme to regenerate a huge set of railway sidings in west London.
Osborne announced the transfer of land on the site that belongs to Network Rail to the Park Royal Development Corporation, which was set up by London mayor Boris Johnson to spearhead the redevelopment of the nearly 100-acre site.
Describing the announcement as a "significant step forward", NIPA's John Rhodes says: "The full potential of Old Oak Common is best realised if the rail interests can be rationalised with the development interests."
Old Oak is being lined up for 25,500 homes and 65,000 jobs, both of which are expected to come in on the back of the site's designation as the junction for Crossrail and HS2.