So what does 2012 have in store? Well, there's the Olympics, of course, and some potentially interesting developments in nuclear power and infrastructure. But mostly it will be a year of battening down the hatches. There will be recklessly low bids for work, some firms will go under, others will seek refuge in emerging Asian markets. Hang on, this all sounds very familiar …
Do you ever feel like we're living the same year over and over again? First there was 2009, the year that the impact of the financial crash really began to show. Then 2010, when the private sector fell off a cliff and the threat of public sector cuts hung menacingly over the industry. And, of course, last year when those cuts came into force.
In fact, the mood across the construction industry as we enter 2012 is hardly any different to how it was 12 months ago. The words "cautious", "wary", "tough", "challenging" and "difficult" once again dominate the predictions of industry figures (see page 40). But there are chinks of light. Some sectors will be buoyant, and let's not forget the Olympics. So while some of us may feel a bit like the Bill Murray character in the hit comedy Groundhog Day - who relives the same day over and over again - in truth no two years are exactly the same, especially in an industry as varied and fast moving as construction. If the last few years of global turmoil have taught us anything, it's that events can be very hard to predict …
Where the work will be
Energy
Infrastructure UK's estimation that £100bn will need to be invested in this sector by 2015 still stands. Nuclear new-build is likely to be the work source on everyone's lips this year as the UK strives to keep up with overseas capability. Alan Cumming, procurement director of EDF Energy said
in December: "We have a problem with productivity in this country. In 2012 we must work together to show that British construction companies in this sector can be first class."
Infrastructure
Reliving Groundhog Day in a construction sense doesn't necessarily have to be a bad thing. Just as in 2011, infrastructure will play a huge part in keeping the construction industry busy this year. The chancellor George Osborne has pledged £5bn extra in funding to support 500 additional infrastructure projects, across all sectors from rail and roads to aviation, which the Construction Products Association predicts could create an additional £75bn in economic activity.
High-end residential
As the upper echelons of society appear to remain, for now, relatively untouched by the financial turmoil in the UK and overseas, there is still a requirement for high-end property, with London's golden post codes seeing the most action. Following Candy & Candy's launch of One Hyde Park, others have started to follow suit, and blue-chip developers normally associated with commercial and retail such as British Land and Land Securities have started to hire in-house residential teams to target the sector.
And further afield …
Asia
China, of course, marches on, with a GDP growth rate of 9% and annual construction spend of $800bn. India, Japan, Malaysia and Indonesia are also worth keeping a close eye on, as fast-urbanising populations and comparatively strong economies across the continent make it one full of opportunity for UK firms, especially those with expertise in sustainability and infrastructure.
Australia and New Zealand
Two countries that have managed to escape the recession by and large unscathed, there are a number of opportunities here, particularly in mining. Firms including Davis Langdon, Cyril Sweett and Turner & Townsend have focused on growing here over the past 12 months and will continue to do so in 2012.
Canada
With investment in capital construction standing at around £221bn a year, and a housing sector set to grow by 1.5%, there is plenty of work up for grabs. The Construction Sector Council of Canada anticipates that 30,000 new construction professionals will be needed by 2016 to meet the expected rise in construction activity. The British construction industry has a good reputation here, too.
What will be different?
Up in the clouds
IT will continue to transform the way the industry works. BIM was big in 2011 and is likely to be even bigger in 2012. The focus this year will be on using it to help occupiers run buildings more efficiently, which was the main reason for making it compulsory on public sector projects from 2016 in the first place. Project teams will need to start thinking about how to develop their BIM data so it is also useful to occupiers once the building is handed over.
The industry will also need to get to grips with COBIE, the government's protocol for gathering BIM information. This is a standardised way of collecting and holding information and will be used to manage government assets.
There will be a move towards cloud computing, which means firms can cut down on hardware costs while enjoying greater computing power. This includes outsourcing power-hungry jobs such as rendering CAD models to the cloud. It also means consultants will be able to download complex information from the cloud onto devices such as iPads and use this to show an end-user a fly-through of their project.
Reg alert!
The government's review of red tape is unlikely to kill off the Building Regulations as most of these are safety related.
But the good news is a move towards getting rid of duplication and unnecessary complexity. A consultation on combining Parts K and N and some aspects of M into one regulation due out imminently will be a good example of this.
The Code will either be updated to take account of the change in definition of zero carbon, or it will be scrapped
The consultation on 2013 Part L is also due out but it will be towards the end of this year before we really know what this will look like.
The big question is, will the consultation contain "consequential improvements" this time? This is the requirement to make property owners upgrade the energy performance of their existing home when building an extension.
This has been dropped twice because it was seen as a vote-loser but the Green Deal now means homeowners can upgrade their homes without having to front the money themselves, so it could be more politically acceptable.
And the future of the Code for Sustainable Homes will be decided in 2012. This will either be updated to take account of the change in definition of zero carbon in March 2011, or it will be scrapped. Its fate should become clearer once Sir John Harman completes his review of building standards early in 2012.
Five key projects that will define 2012
THE SHARD, LONDON
Shell and core construction at the EU's tallest building finishes next May in time for the Queen's Diamond Jubilee and Olympics. Although the Shard will not open to the public until 2013, next year will mark the completion of its exterior. This will cement what is arguably the biggest shift in London's skyline and character since the arrival of Big Ben in 1858. But there is a cloud on the horizon: Unesco is troubled by perceived overdevelopment around London's historic cores and it would be an embarrassing irony indeed if the Shard's completion coincided with the de-listing of London World Heritage sites.
KING'S CROSS STATION, LONDON
For decades King's Cross has been something of a metaphor for Britain's railways: chaotic, neglected, overcrowded and underfunded. That is all set to change when the station's new Western Concourse, designed by John McAslan & Partners, opens later this year. Hot on the heels of the revitalised St Pancras next door, the majestic glass ellipse will not just recall the glories of the Victorian railway age. It will also signify a renaissance in Britain's railway infrastructure, with 2012 seeing progress in projects such as Crossrail, High Speed 2, Thameslink, Blackfriars and Birmingham New Street.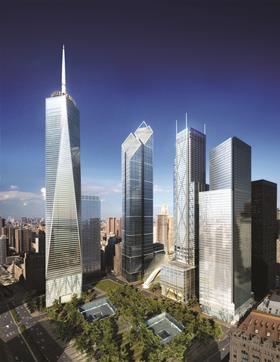 ONE WORLD TRADE CENTER, NEW YORK
Eleven years after 9/11, the world's most eagerly anticipated skyscraper will finally complete next year. Following on from the opening of the September 11th Memorial and plaza last autumn, the completion of the biggest and most high-profile segment of the new World Trade Center (and the tallest office-only building in the world) will be a symbolic step in the reconstruction of the site. The September 11th Memorial Museum will also open in 2012 and Four World Trade Center will top out.
OLYMPIC PARK, LONDON
On 27 July, after seven years of planning and billions of pounds, the Games will finally commence. Everyone now knows what the venues look like, but come the summer we will see how well they perform. The stakes are incredibly high: those two short weeks will determine London's civic and cultural reputation for a generation to come. (Click here for our feature on the venues).
GARDENS BY THE BAY, SINGAPORE

This £650m, 101ha development, designed by Wilkinson Eyre, Grant Associates and Gustafson Porter, incorporates three waterfront gardens encircling a marina reservoir. Bay South has several 25-50m "supertrees" that form vertical gardens, and two spectacular cooled conservatories that will also be the biggest climate-controlled glasshouses in the world. Completion is scheduled for June.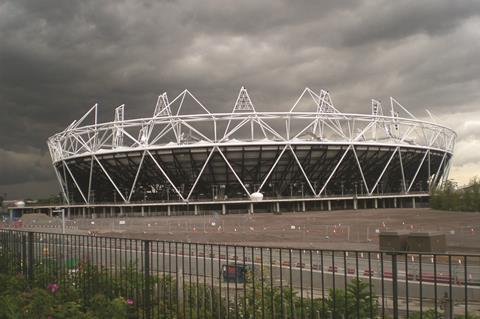 People to watch …
Richard Howson
The man who, as the new chief executive of Carillion, has taken over the second biggest job in UK construction is a seasoned professional taking the wheel of a tightly run ship. But, as events of the past month at Carillion Energy Services have shown, he will need to use all his skill to keep the organisation ahead as the economic climate worsens.
Pete Halsall
Halsall led the efforts of the UK's highest profile green developer, BioRegional Quintain, for the past six years. He is now known to be setting up a new venture following the business' demise. It will be interesting to see if the UK most committed green builder can get backing for schemes in the current economic climate.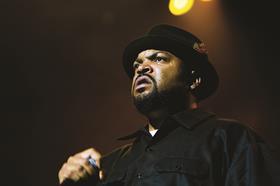 Ice Cube
The rapper (left) caused a Twitter and internet sensation in December when he revealed himself to be a knowledgeable fan of architecture on cultural collective website Pacific Standard Time. We predict a public spat with Prince Charles, at the very least, before the year is out …
Jacqueline Rast
All eyes will be on Rast (below), the new head of the 29,000-strong CH2M Hill/Halcrow
company outside the US. She will be moving from Colorado to take on the role - which is one of the biggest in the traditionally male-dominated UK engineering sector.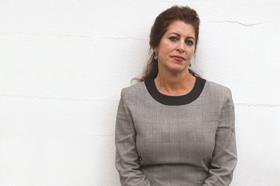 Jack Pringle
The former RIBA president will find time away from overseeing Pringle Brandon's renewed push into the Middle East to take on the role of chairman of the Construction Industry Council.
Richard McCarthy
The long-time director general for neighbourhoods at the communities department will in February take up his new role at Capita Symonds. Used to setting policy across the built environment, it will be interesting to see what he does in the private sector.
… and the firms
Yuanda
One of the few Chinese contractors operating in the UK won the prestigious job to clad London's 47-storey Cheesegrater skyscraper - believed to be the biggest UK contract ever to go to a Chinese firm. Expect more wins like this from Yuanda and other Chinese firms in 2012.
Skanska
The Swedish contractor took its first steps into the housing market last year, buying a site in Cambridge. The firm is planning to build 800 homes a year by 2015. With the first sales set for early in the summer, this year will show the market's appetite for Skanska's Swedish designs.
EC Harris
It was all smiles last year as EC Harris finally found its match and merged with Dutch engineering giant Arcadis. But will the good cheer last through 2012 as the tough process of integration begins? Will there be casualties? Or could we see directors jump ship to rivals?
Life after Davis Langdon …
As the venerable consultant assimilates into the Aecom brand,what will happen to all the high-profile departees from the business? Will we see a rash of consultant start-ups, combining the intellectual might from DL, Cyril Sweett and others?
Also worth watching …
Michael Dyke, director for Construction, EMEA, at Lend Lease and Ian Eggers, former Mace director behind construction management firm Rise.
The industry predicts: Here we go again …
It's going to be another year of mergers, insolvencies, planning chaos and failing currencies - but also new markets, a new Asian influence in architecture and new faces in Westminster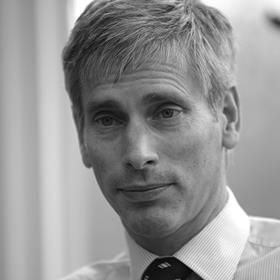 Paul Sheffield
Chief executive, Kier Group
I'll kick off with what I predict will stay the same. There is no sign of work volumes lifting next year and I am afraid we are going to continue to see some businesses compete for work at suicidal levels. And we will still be talking about Boris Island and the Thames Gateway airport. The UK Plc needs to have a 50-year vision over our primary infrastructure, not a five-year plan - that is the only way this sort of project is commercially viable. If you look at a 50-year plan, I think it is compelling.
And the bureaucracy surrounding the planning process will still be a nightmare. The localism agenda is creating too many parties with a vested interest in preventing planning approvals.
In terms of what will be different, unfortunately I have to say I am amazed that we have nearly gone through the whole of 2011 without a big-name insolvency. I wonder who won't be around at the end of next year?
Mark Whitby
Director, Davies Maguire + Whitby
In 2012, I see further consolidation, the Olympics will be a great success, but the hangover will be hard on London as the divide widens between those who have work and those who don't.
My other predictions are … the euro's near collapse will drive businesses and money towards London; the government will withdraw funding for the office of the chief construction adviser as all thoughts of BIM and green issues will be off the agenda while the world picks ups the pieces; and finally, EDF will abandon the nuclear new-build in the UK principally because of the poor return in low-carbon energy that nuclear gives for the carbon invested.
Andrew Ogorzalek and Peter Chlapowski
Directors, PCKO Architects
In 2012 our work must go in the direction of finding simple solutions to a complicated world … In tough times the industry must avoid the temptations to lower standards and aspirations. Extra effort is needed from all parties. Good design will become more vital in addressing the issues of quality, simplicity and efficiency.
We will continue our efforts to create opportunities through innovative thinking. Let's hope it will be exciting and fun …
Robert Adam
Director, ADAM Architecture
We have known since 2008 that we're in a world-changing condition. If we look at the world condition, as this is what drives architecture in the end, not only are architects seeking solvency abroad - mostly in China - but other countries - notably China, India and Qatar - are buying into Britain. The north Atlantic countries are gradually losing dominance and so I predict that in 2012 architecture will be driven in terms of business practice and aesthetics from east Asia. This is a long-term process and the aesthetic outcome is hard to predict but I think what they've taken from us will be converted into something different. We may find it hard to recognise at first but I think the first signs are there.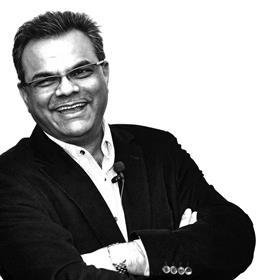 Hanif Kara
Director, AKT 11
There is a high likelihood of more casualties in the UK at all levels. Mergers will continue and, if they are strategic rather than just for survival, they are likely to cope better with the challenges that lie ahead.
Everyone will, quite rightly, run to infrastructure for work and, for us, our other eye will be on maintaining quality to secure more projects overseas. We are seeing more enquiries from Turkey, central Asia and now Moscow - though we are not completely sure what to make of this at this stage.
Julian Hakes
Director, Hakes Associates
This year I think we will see continued "stop-start" on projects as clients test out new ideas for sites and review options with planners and investors. Given the faster turnaround for projects and proposals I am not convinced that BIM will be useful in these circumstances as it takes a long time to set up, train for and then implement. It may, however, be useful on large framework and infrastructure projects.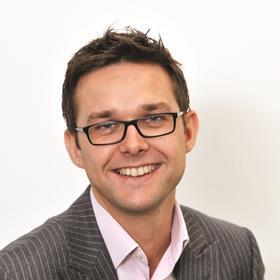 John Alker
Director of policy, UK Green Building Council
One thing that would surprise me is if we got away with another year without a shake-up in the Cabinet.
In the previous government, we had four housing ministers in four years. We will see a few new faces around the positions for construction, I think.
Industry cannot wait for government to tell it what to do on sustainability, so we will see a greater gap between those that get it and those that don't. Companies that are the most proactive will put sustainability at the heart of their business because in the current economic climate they need to have a unique selling point.