Helical Bar's director makes his predictions for the year ahead
What are the challenges, key developments and government policies that look set to shape 2016? Building asked key industry insiders to make a call on what they think will become the major talking points of the next 12 months. Matthew Bonning-Snook, director of Helical Bar, makes his predictions.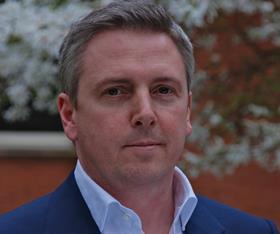 Big issue:
Viability of development is the single biggest issue. Residential values in London are pretty much flatlining. If we find margins are reduced, a lot of these schemes won't get off the ground. It's not all bad news: we are still confident about the London office sector. We are well placed but we have to manage this cost inflation because it's having a huge effect in terms of uncertainty.
Big challenge:
The skills shortage never seems to go away as an issue. We have a limited quality resource which is being spread very thinly across a number of projects. That may correct itself over time but there are an awful lot of experienced people leaving the industry and not enough young people to replace them. There seems to be no shortage of middle managers in the main contractors, the shortage is in the experienced skilled labour who work with the sub-contractors and make things happen.
Big project:
Nine Elms will be fascinating going through the course of next year. A certain amount will start because overseas capital has made a big play in London. But given the stamp duty changes and construction costs, a lot of this stuff is high-rise development, which is being hit the hardest.