For five years some clients have been taking advantage of the downturn by dumping risk on contractors and screwing them down on price. But now things are on the up, is the supply chain hitting back?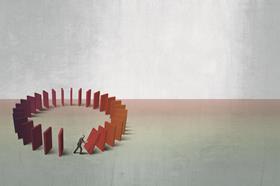 Two years ago developer Great Portland Estates made what at the time was a pretty bold decision – to move away from single stage design and build tendering for its huge pipeline of prestigious projects. This at a time when most other developers at the time were taking advantage of a construction economy in the doldrums to secure contractors at rock bottom prices. One of the first schemes to benefit was Building's future home – 240 Blackfriars – which was procured via a two-stage tender and was finally awarded to Mace.
James Pellatt, head of projects at GPE, says: "Everyone told me I was mad, and that I would get ripped off. But we didn't."
If he looked mad at the time, Pellat's move now looks increasingly prescient. Because with the economy improving, the way clients procure contractors, particularly in the more quickly recovering markets, is changing. Fast.
Many contractors feel like they are only now recovering after having spent five years getting kicked by powerful clients – and now the boot is on the other foot. Which may mean those clients that took advantage of their supply chain in the bad times are now at risk of taking a beating themselves. Pellatt adds: "Procuring fairly is more important during the downturn than in the upturn, because it's then you build relationships that will help you when things improve. It's human nature unfortunately that without those relationships people will take advantage of you."
Procuring fairly is more important during the downturn than in the upturn, because it's then you build relationships.

James Pellett, Great Portland Estates
So how quickly is the market changing, and how are both clients and contractors responding to the new reality?
Though the latest quarterly estimates of GDP growth show a slight dip in construction output in the last quarter of 2013, this hasn't changed the view of economists that a recovery in workloads is now firmly established. Despite the dip, overall output in Q4 2013 was still estimated to be up by 4.5% on 2012 – far higher than the predictions of the most optimistic forecasters a year before. Consequently the predictions from a range of QSs are that tender prices will rise sharply this year in London, by between 2-5%, with growth quickening in 2015 and 2016. With the recovery weaker outside the capital, tender price inflation is likely to be slightly lower across the UK as a whole, but still noticeable at around 2-3%.
Of course that overall picture will hide much sharper rises in individual sectors, with the M&E sector, cladding and bricklaying trades known to be under severe pressure. As contractor and specialist order books are filling up, Neill Morrison, cost consultancy partner at Deloitte, says much higher price rises can't be ruled out. "Contractors tend to be sensible about prices while they're filling their order books, but once they've hit targets they will put a big premium on any further jobs," he says. "That's ok if others have capacity, but when an entire trade is saturated that's when you can see price rises in the order of 10-20% in that trade.
"Price rises look to be around 3-5% this year, but don't be surprised if it ends up 7-8%. In some ways the planets are aligned for a perfect storm."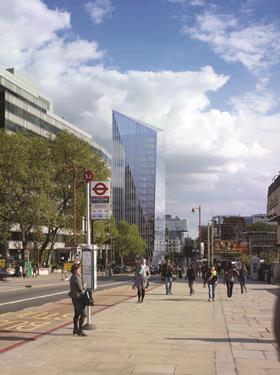 But actually price rises themselves are the least of clients' worries, because with capacity in the industry drastically reduced in many areas, due to the length and severity of the recession, just securing anyone at all is becoming a high priority. The QS firms are as close as any to see the impact of this. Morrison, for example, says he has just seen the first instance of a contractor dropping out mid-procurement citing lack of capacity. James Clark, partner at consultant Core Five, says: "There's a chasm at the moment between demand and contractors' ability to supply – both in terms of teams on site and estimating teams for pricing new jobs."
Consequently, Mark Lacey, partner at start up consultant Alinea, says: "Procurement is the no.1 issue at the moment no doubt. And it's not just price, it's about [clients getting] quality and time."
The result of this turn-around has been a dramatic shift away from single stage design and build tendering – a form of procurement designed to shift risk on to the supply chain while driving down price (see box). It is hated by contractors because holds them to a price bid up-front against competition, on the basis of often limited bid information. But with market recovery comes a shift in the balance of power in favour of contractors and specialists, allowing them to set the terms of engagement.
Hence Peter Jacobs, director of Morgan Sindall's London construction business, says the firm is now not bidding under single stage tenders unless there are "exceptional reasons", such as a longstanding client relationship. "Good old design and dump at last seems to have has had its day. It's the age old cycle of risk transfer – which goes from complete transfer at one end, to management contracting at the other.
"The boot isn't yet on the other foot but it's on the way there."
Rob Joyce, a recent departee from Mansell, now business development director for London and the South east at Irish contractor Graham, says the firm has also declined to bid for a number of single stage tenders. "The shift started toward the back end of last year, and now we're seeing a rapid move away from single stage D&B," he says. "A lot of contractors are saying they won't do it, people are pulling out of bids and clients are having to re-think."
The issues are even more focused in the supply chain, who are asked to price packages of work by main contractors. Paul Dewick, MD of brick cladding firm Irvine Whitlock says the firm does not have the capacity to even consider unsolicited enquiries from new customers. "We have to focus our energy and effort where we know we'll be successful. At the moment we're struggling to resource even the high priority bids." This makes it even harder for main contractors to price work for competitive tenders – adding to the reluctance to engage in single stage tenders. Core Five's Clark says: "Subbies at the moment need to know they've got more than a one in four chance of getting a one in four chance of work."
Contractors have been stung by a lot of tenders in the recession that were poorly put together - basically getting crap information from the market.

Rob Joyce, Graham Construction
Clients therefore are reviewing their procurement strategies in order to attract bidders, with some looking at limited, hand-picked tender lists, and others working designs up in more detail before engaging contractors.
The most common response, though, has been a move to two-stage procurement. In two-stage tenders contractors only have to give limited price guarantees, such as prelim costs and overhead, to be selected as preferred bidder. They then enter a second stage where they can negotiate the final price. Graham's Joyce says he has also seen quasi-two stage tenders, where clients ask for an indicative price at the first stage, but say they will not hold the contractor to it. Clark adds: "Contractors are saying they're interested if it's two stage, but not if its single stage."
GPE's Pellatt says there are even occasions where the need is such that contractors are being invited to negotiate a price. "We may negotiate certain projects because there will be commercial advantage to both sides. I understand it's the holy grail for contractors because the cost of tendering is so large, but it can also work for us."
While this shift is focused on the hot high-end residential and commercial markets, there is also evidence it is starting to be felt in the framework-heavy world of infrastructure. Jon de Souza, business improvement manager at Galliford Try, who is working on its bids for the AMP6 programmes of water infrastructure work, says the market recovery is one reason why the utilities have changed their approach. The previous AMP5 round of procurement, undertaken in the recession, saw large elements of price competition introduced into their frameworks. This time round, the move is back to a much more collaborative approach. "Pretty much all the clients are moving back toward collaboration," he says. "It's a recognition of where the value is found."
With the onus now on clients having to attract contractors to bid, the quality of the relationship becomes vital. Alinea's Lacey says: "Twelve months ago contractors were wondering where their next job was coming from, but now clients are asking how they can guarantee getting a team together on their projects to build out successfully for the right price.
"We've just exchanged one set of issues for another. Those clients who have taken the time to maintain their relationships will have a distinct advantage."
Joyce says one set of clients who may, for this reason, see themselves struggling are housing associations, many of whom need to complete construction of housing schemes by April 2015 in order to secure promised government grant amid a rush of schemes in the market. "Commercial clients do tend to understand the drivers and have changed how they are coming to the market. But registered providers (RPs) have been getting away with design and dump for years, and the contractors still working in that sector are still really bitter. The RPs may be about to get a wake-up call."
For other regular clients who have behaved in the same way, life may also be about to get quite a bit harder.
Calling time on design and dump
Single stage design and build tendering, where designs are worked up to an intermediate level before tendering a contractor, is often known as "design and dump" in the industry. It is this form of tendering – neither classic design and build, where the contractor takes full responsibility for the design of a project; nor traditional procurement, where just the construction is tendered – which has become most notoriously linked with both poorly managed risk transfer and suicide bidding.
It is called design and dump for two reasons. Firstly, because of the fear half-worked up designs (typically Riba stage E) leave the contractor to pick up the errors of the design team, as the design team is not held to account for the ability of the contractor to execute them. Secondly, because contractors are forced to compete over price on the basis of these incomplete designs, meaning the cost risk of any errors also comes back to the contractor. Clients pick this route when they can because it produces the cheapest prices and – in theory – the greatest degree of risk transfer to the contractor.
The flaws in this form of procurement have long been known: it encourages contractors to take on risk they can't accurately quantify, therefore increasing the risk of project problems; it encourages contractors to bid at tiny margins, increasing the likelihood of insolvency and financial problems; and promotes an adversarial relationship between contractor and client. It also makes contractors dependent upon the information given out by the tendering client. Graham's Joyce says: "Contractors have been stung by a lot of tenders in the recession that were poorly put together – basically getting crap information from the market."
GPE's Pellatt says: "For us we could see it just wasn't delivering results. Contractors bidding were forced to go outside of their supply chain to get low prices, so you end up just buying in problems."