The people we bade farewell to in 2014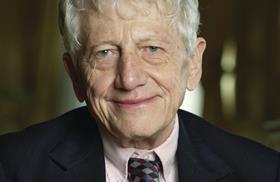 Kathryn Findlay
Scottish-born architect Kathryn Findlay was perhaps best known in the sector for her work on the Orbit Tower in the 2012 Olympic Park. She founded practice Ushida Findlay in Japan in 1986 with her then husband Eisaku Ushida and, as associate professor at Tokyo University, was the first female academic in its department of architecture. She died in January aged 60.
Peter Fordham
Aecom director Peter Fordham was one of the industry's leading economic forecasters, described as a "great talent" in construction research. A regular Building contributor, Fordham worked at Davis Langdon and then Aecom for 27 years before his death from cancer.
Sir Peter Hall
Celebrated planner, urbanist and geographer Peter Hall died aged 82 in July. A former Bartlett Professor of Planning and Regeneration and president of the Town and Country Planning Association, Sir Peter was widely recognised as the most influential planning expert in the UK.
Bryan Jefferson
Bryan Jefferson set up Jefferson Sheard with Gerry Sheard in 1958, a year after they both graduated from Sheffield University. Jefferson went on to become a RIBA president between 1979-81, and also had spells as an architectural advisor to government departments. He died in October aged 86.
Paul Katz
KPF's managing principal and president, Paul Katz, died aged 57 in November, after a short illness. The South African-born architect became a principal at KPF in 1997, heading up some of the firm's biggest projects on three continents and leading 600 staff from six offices around the world.
David Lawrence
David Lawrence, who died in March, was executive director at Capita responsible for its health property division and was a regular online contributor to Building. He was formerly chief executive of Inventures, a specialist healthcare property and FM consultant bought by Capita in 2010.