Industry professionals discuss their verdict on Hackitt's fire safety recommendations, with tougher sanctions, responsibility and a potential Joint Combined Authority in the spotlight.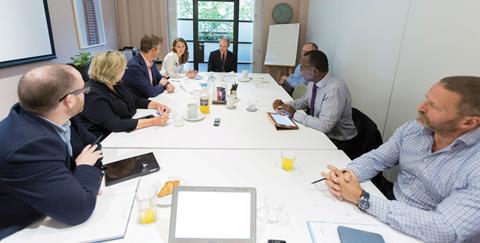 At a roundtable discussion on 20 September, sponsored by insulation manufacturer Rockwool and chaired by Building's technical editor Thomas Lane, a group of construction industry professionals gathered to discuss the state of the sector in the aftermath of the Hackitt Review on fire safety in construction.
The verdict on the recommendations, which were released in May, were mixed – there was broad agreement that they were a step in the right direction, but that they did not go far enough in changing regulations, banning specific types of materials or techniques, or in taking into account a broad range of building types beyond high-rise residential. There were also concerns about how the industry would implement these and other changes to ensure a catastrophic event such as the Grenfell Tower fire would not happen again.
Criminal sentences
Most strikingly, there was strong support for harsher penalties – even criminal charges – to hold individuals to account for failing to ensure buildings were safe. Steve Cooper, director of fire engineering consultancy Tenos, said: "The industry can be trusted to self-regulate provided there are sanctions – if you've made a mistake, you go to prison. At the moment, people cut corners and buildings are not fit for purpose, but nobody is taken to task. If criminal sanctions and fines are involved, they will take notice."
"At the moment, people cut corners and buildings are not fit for purpose, but nobody is taken to task"

Steve Cooper, Tenos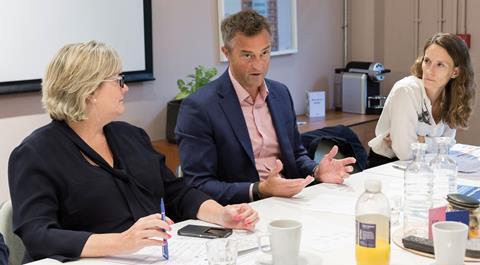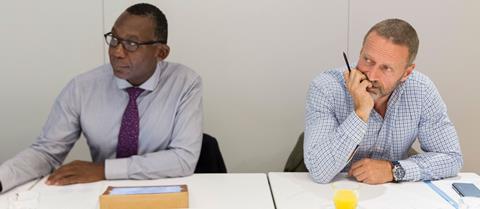 However, he thought the regulations as they stand are not as bad as is often made out – and he warned against knee-jerk reactions to put in place more rules prescribing how buildings should be built. "I don't think the approved docs are as bad as people make out," he said. "The danger is people that use them aren't qualified to do so, so they are easily misinterpreted. The problem is the competence of the people."
Others felt a focus on regulations was still vital in establishing minimum acceptable standards. "If there's no guidance, people are floundering around trying to work out what to do," said Stephanie Canham, national head of projects and construction at law firm Trowers & Hamlins. "We don't want [the government] prescribing something that doesn't work, but legislation is the only way to create certainty about what needs to be done."
Warren Dudding, marketing director at Rockwool, pointed out that current regulations are often ambiguous. "Part B hasn't been updated since 2006 – and construction techniques have moved on since then. The level of ambiguity in it is quite shocking – that has allowed the supply chain [not to take up joined up responsibility]."
Steve Douglas, co-chief executive of social housing consultants Altair and former chief executive of the Housing Corporation, said regulations were crucial in setting a baseline standard of what is acceptable. "If it's all about the sector taking the lead, economic circumstances always come into play – is it commercially viable and what's the economic advantage of implementing these recommendations?" he said.
"This relies on there being a business imperative to do it.
If it's a requirement, it becomes a level playing field and everyone has to do it. Whether it's legislation or regulation, all history confirms that what is required is what gets done."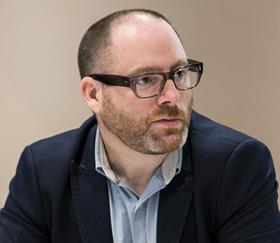 He compared the situation with the obligation to build affordable housing as part of private developments, which has become the norm as it has been made a requirement. "Let's get baseline right and market will adjust."
The need for a "golden thread" of information carried through the project was deemed to be central in making the industry's output safer, and there was support for reviving the role of the clerk of works. In the past, people pointed out, the principal designer on a project used to be the architect, but with the rise of design and build contracts, it is no longer so clear who should be responsible throughout.
Architect's responsibility?
Lucy Carmichael, director of practice at the RIBA, said it made sense for this duty to fall to the architect, as they had the training to manage this kind of communication, co-ordination, and information exchange. "You already have duties for construction for health and safety, so it's not a huge leap to extend that to building user life safety. [RIBA] members were cautious about additional duties imposed on them, but it was a question of confidence, and formalising the framework with certainty," she commmented.
She added that specific obligations would ensure the client properly resourced projects.
Brendan Kilpatrick, senior partner at architect PRP, said the threat of criminal sanctions was something architects were used to. "Architects have always had that in the back of their minds – especially under traditional contracts. That sharpens the mind and that's how architects should operate. Design and build contracts allow you to avoid that."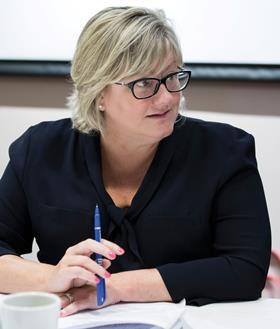 Stefan Busher, associate at Grid Architects, pointed out the occasional difficulties of fulfilling that role – especially when it came to checking work and manufacturers' information about products and materials used was insufficient or inconsistent. "I'd like to see product data presented in a way that means you can compare apples with apples – the same data should be available on every single one," he said.
He also pointed out that in the design and build environment, contractors often chose to substitute materials and architects were often prohibited from going to site to check things properly.
Principal engineer
Cooper pointed out that architects could not be expected to have expertise on every aspect of a project, so suggested the need for a "principal engineer", who understands the mechanical and electrical aspects of a project and can advise the architect. "The responsible person needs to be one person, but everyone needs to call on the right advice if they are to be held legally responsible. And the client needs to ensure budget to do that," he commented.
He said the cost of projects was likely to increase if all these measures became normalised – "You might see a rash of nine-storey buildings. But we will see buildings built by competent experts".
He was strongly in favour of the idea of the Joint Competent Authority (JCA) suggested by Hackitt, which would bring together resources from the Health and Safety Executive, fire brigades and local authority building control departments – he said it would help ensure the correct level of scrutiny in a similar way to how Building Control and fire brigades had collaborated in the past.
"The requirements are there, but they not being policed. The JCA is the only thing that will do that," he said.
But Busher raised concerns about the differences in how local and national issues would be deal with differently under the JCA system, as it would be bringing together bodies at different levels. "I wonder whether [instead] Building Control could be given more power and accountability, and the JCA would become a body that manages the information and records."
There was little clarity about how such a system would work in practice, and what the role of various regulatory bodies would be. Douglas said: "It's not clear to me whether the JCA would be supposed to be an approvals body, or a collator of information, or an assurance body. If it has an occasional intervention function, that calls into question its relationship with building regulation and the Health and Safety Executive."
Thinking carefully
Carmichael warned about the danger of creating another body that would divert funds and skilled people from other already under-resourced areas. "We need to be careful that resources from Building
Control and fire safety authorities don't get diverted to an administrative body," she commented.
Talk turned to whether BIM could be part of the solution, as it has the ability to allow information about fire, thermal and acoustics to be shared. But Busher pointed out that this level of expertise on BIM was not available across the board and that it was not affordable for many smaller practices.
Carmichael said: "There is a risk of defaulting to 'BIM will save us'. We have to be honest that most of the industry isn't BIM-enabled yet. It needs to come back to what BIM enables – collaboration and co-ordination – and give clarity around who is responsible for doing what and signing things off, even if it's a digital record but not a full BIM model."
There was agreement that Hackitt's recommendations would be ineffective on their own until there was a cultural change in UK construction industry. In other jurisdictions, the panel pointed out, measures such as two staircases and certain levels of sprinklers had been mandated for a while, and regulations changed rapidly after a fire. Until recently, England had been held up as having high safety standards, which is partly why Grenfell came as such a shock.
Cooper said that building fire safety in this country often relied on multiple safety systems that backed up each other in case one failed – and that at Grenfell all of them were defective. Ultimately, he said, whatever the designs, measures and standards, it comes down to implementing these properly in the real world. "Building regulations are only the minimum acceptable standard – we've set a fairly low benchmark and we are failing to even achieve that."