This week's sketch is by architect David Roden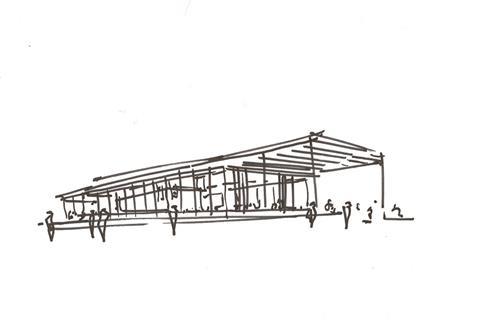 This week's #buildingdoodle sketch is by architect David Roden. The concept sketch for a visitor centre in Druzhba Park Moscow is part of the proposed restoration of the park by landscape architect LDA Design. The 420m2 building will create a visitor centre containing restaurant, gallery and park rangers' offices and visitor information point.
Roden says: "Situated at the centre of the park facing three lakes, the building is conceived as a highly transparent space that appears to float in the landscape.
"The building is highly modular for speed of construction, utilising a minimal lightweight steel frame and foundations to reduce the impact on the park, with structural and environmental design undertaken in collaboration with Arup."
To submit your sketches for publication please email building@ubm.com or post via Twitter using the hashtag #buildingdoodle