Need a loan? Easy - just agree to put down a hefty whack of collateral, pay the exorbitant interest rates and meet the gobsmacking bank charges. Then sign here … (preferably in blood) … and watch your business grind to a halt. Building reports on the pacts construction SMEs are facing to get funding
Construction SMEs that value their souls would do well to keep a close eye on what they sign away to the bank. Making a pact with the devil - a dark theme usually contained in ancient tales, and resulting in dire consequences - suddenly has resonances for today's struggling small to medium-sized firms.
Relationships between SMEs and banks have become increasingly strained throughout the recession. Firms have struggled to secure funding or overdrafts and many of them have gone bust as a consequence. But now the situation has taken a turn for the worse - SMEs desperate for bank loans may well find themselves locked into dangerous deals with terms that are harsher than they have been in years.
"It's really, really tough out there at the moment," says Suzannah Nichol, chief executive of the National Specialist Contractors Council. "It's not so much that the banks aren't lending, it's that the terms are becoming more and more unworkable and unrealistic. One of our members joked recently that the banks now want collateral and his first born child."
"You are signing a deal with a devil now if you want anything from the bank," says Michael Quickfall, director of Quickfall Builders, a £4m-turnover contractor in Lincolnshire. "You can still find funding out there, but the conditions are much more onerous than they ever have been. They have the potential to be extremely damaging."
Despite an announcement from chancellor George Osborne at the Conservative Party conference earlier this month to consider economic measures to increase the amount of credit available to small businesses, the consensus among SMEs is that not enough has been done to pull them back from the brink.
So why is it that the government's pledge to lend more to small firms doesn't fill them with confidence? And just how bad have things got for construction SMEs?
Easy credit or empty promise?
Osborne's plan for "credit easing", announced earlier this month, would involve lending billions of pounds to small businesses by buying company bonds. The programme, he said, would "inject money directly into parts of the economy that need it, such as small businesses".
How this would work in practice is still a bit on the vague side. Though the tone was encouraging, there was far too little specific information in the chancellor's statement to warrant celebration. "The devil, as always, is in the detail," says Brian Berry, director of external affairs at the Federation of Master Builders (FMB). "And this was what was lacking from Osborne."
However, it is understood that the plan would entail the government buying bonds issued by companies in order to reduce the cost of credit and increase funding availability. Osborne said at the conference: "Everyone knows Britain's small firms are struggling to get credit, and banks are weak. Credit easing could help prevent another credit crunch and provide a real boost to British business."
Our members really need government action to feel more positive. All they can see is the banks not lending unless you sign up to insane terms

Suzannah Nichol, NSCC
Construction SMEs are less sanguine, however. "Credit easing looks good in theory," says the FMB's Berry. "It is certainly a good thing that the government recognises that availability to credit is a key issue for construction companies at the moment - especially SMEs. The key problem for our members is not being able to get loans or overdrafts and many have gone bust because of this problem. But the lack of detail is something the government needs to address and explain."
Julia Evans, chief executive of the National Federation of Builders, adds: "We feel the chancellor's announcement was simply suggesting 'easier' lending rather than 'adequate' lending. The reality is that this government has already introduced mechanisms, such as Project Merlin and the Enterprise Finance Guarantee scheme, designed to encourage the banks to lend to viable businesses. These, and other existing schemes, should meet the needs of businesses were the banks to deliver […] Instead, the government is admitting that they have failed."
"It seems as though the government is just saying what we want to hear at the moment," says NSCC's Nichol. "But our members really need to see it happen to feel more positive because all they can see is the banks not lending unless you sign up to insane terms."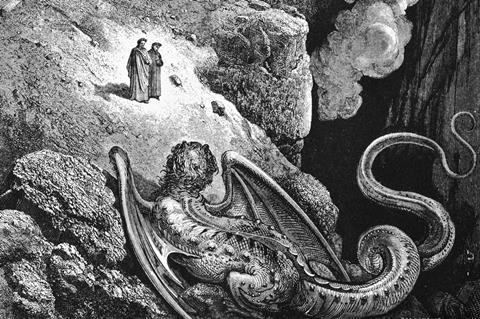 Signing your life away
The main problem comes down to collateral. Banks are simply not prepared to lend unless they are confident they have eliminated the risk. "I know of one SME that went to the bank looking for a £60,000 loan and the bank said 'yes, but only if you and your business partner put up £30,000 collateral each'," says Nichol. "That's just ridiculous. If they had that sort of money to hand over, then they wouldn't need the loan would they?"
If it's not the high levels of collateral banks are asking for, then it's the rising interest rates and bank charges that are putting SMEs off applying for funding.
According to research from the Forum of Private Business, the average overdraft lending rate for SMEs is now 6.6%, way above the 0.5% Bank of England base rate and firms are often expected to put up collateral that basically covers the entire loan.
"The figures just don't stack up any more," says Quickfall. "Firms would rather not develop and wait for cash to come into the business via another route, perhaps after selling off some land or property, rather than apply for funding from the bank.
"Banks are particularly wary of construction companies. That has always been the case as we are a high-risk industry - if you default on money lent by the bank on a building site, then it is very difficult for the bank to get the money back out of a half-completed project. But the result of all of this is that the future of SMEs in this sector is in real danger.
They either sign up to these horrendous terms to alleviate the banks' fears of lending, or they wait and hope they survive without the funding."
And Nichol adds that survival is, once again, the name of the game for SMEs. The positive signs the industry was seeing over the summer are fast disappearing against the backdrop of another major European and global financial crisis. And with main contractors expecting a very tough 2012, the suffering for SMEs is only likely to get worse: "It's all about a focus on keeping turnover and keeping people employed again now," she says. "It's basically a question of companies staying afloat and that is not easy. I am not an economist but I can say it has been particularly tough for specialists since 2008. Main contractors are saying it is getting tough now. Well, if it's only just about to hit the big firms, the companies who give specialists a lot of work, then things are not likely to get better any time soon."
View from the SME
Michael Quickfall, director of Quickfall Builders, a £4m-turnover construction firm based in Lincolnshire
"We are still able to find funding, it is available. But the terms and conditions are terrifying. We were in a situation recently where we needed £300,000 worth of funding to develop a site. The bank sent its own valuer who valued the site at £500,000. The bank then did agree to lend us some money, but only at the value of £500,000, not the £300,000 we had applied for. So the problem for us was that our repayment costs were hugely exaggerated from what we could afford. When you are working in such a difficult economic climate, where you have to sell land and property at increasingly low prices, this cuts into your profit. Add to that bank repayments, interest, charges and additional costs and things start to look really bleak. We have now actually sold that site and what we would usually do is approach a bank for funds to allow us to look at our next site. We would use the money [from the bank] to get groundworks going. But now what we have to do is wait for the return on the properties we sold and reinvest that, rather than go to the bank cap in hand and sign up to terms we can't afford. This would never have happened previously. It is making life very difficult indeed for small to medium-sized firms."
Scared?
With overdraft lending rates now over six times the Bank of England base rate, very few SMEs are prepared to approach banks for funding. Evidence suggests that this is not a problem regarding banks agreeing to lend - it is SMEs turning loans down, or not approaching banks in the first instance for fear of the harsh terms. Research by market research firm BDRC Continental found that 72% of SMEs that applied for an overdraft over the last 12 months got a positive response. But only one in six (15%) of businesses surveyed applied for a new facility, or renewed an existing one, in the last year. The cost and time involved in borrowing was cited as the main reason for this reluctance to approach banks for funds.