Setting up the National Infrastructure Commission was seen as a sign of the government's commitment to getting rail, power and other major schemes built. But concerns are growing that its lack of statutory independence could hinder or delay major projects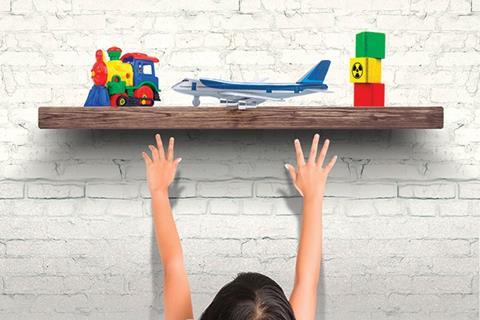 Infrastructure is expected to be one of the biggest sectors in construction in the next few years, with a growing pipeline of multi-billion pound projects. Estimates suggest the sector is set to grow by more than 50% by 2019, driven by a series of major schemes across transport and energy, including the "three Hs" – HS2, Hinkley Point C and the new runway at Heathrow.
As ever with Heathrow, a few caveats need to be mentioned. Even though on Tuesday the government finally announced its decision to favour expanding Heathrow airport – after decades of delays – there will now be about a year of public consultation on the draft National Policy Statement and an inquiry by a Commons Select Committee before parliament gets to vote on it. Only after that does Heathrow enter the planning process and all the delays and legal challenges that that will entail. Construction is not likely to begin until 2020 or 2021, the Airports Commission has said and many think that is wildly optimistic.
With such huge big-ticket schemes being planned – the £30bn Crossrail 2 is another – and a yo-yoing commercial market, infrastructure will be vital to the health of the industry in the coming years and yet all these projects seem to be be at the mercy of politics. Even the "final" decision on Heathrow has had to be fudged and Theresa May has been obliged to give ministers "exceptional and limited" freedom to criticise the government's decision, so averting the possibility of resignations from Cabinet. Both foreign secretary Boris Johnson and education secretary Justine Greening are strong opponents of expanding Heathrow.
It wasn't supposed to be like this. Construction thought it was on to a winner a year ago when former chancellor George Osborne announced plans for a National Infrastructure Commission (NIC). This would give independent advice on what needed to be done, when and where, and, crucially, it would be enshrined in law to maintain its independence. This was so it could remain free from the sort of political bickering that has dogged the issue of airport expansion in London and the South-east and, instead, just get on with assessing what was the best decisions would be.
In many ways, the Davies Commission – the group set up by former prime minister David Cameron back in 2012 to look at airport capacity and which reported last summer – did just that. It recommended expanding Heathrow, let's not forget.
Statutory backing
But despite stressing the importance of the NIC having statutory independence earlier this year, the government has now decided against this.
The government will be obliged to look at the commission's recommendations and, if it doesn't like something, it needs to set out why

Sir John Armitt, NIC deputy chairman
In a written statement, Simon Kirby, the economic secretary to the Treasury, told the House of Commons: "The government consulted earlier this year on establishing the commission using primary legislation. The government considers that the commission can achieve the same objectives without legislation."
This has concerned a lot of people who now worry about its ability to stick up for the importance of building vital yet potentially politically sensitive transport and energy infrastructure.
NIC deputy chairman Sir John Armitt, however, is not one of them. The former Olympic Delivery Authority chairman has a CV that appeals to contractors. A spell at John Laing was followed by chief executive roles at Costain and the then Railtrack; he is now the president of the Institution of Civil Engineers (ICE).
His CV appeals to investors and politicians too, and it's no great surprise that Armitt and his former partner at the ODA, Sir David Higgins, now in charge of HS2, are in such key infrastructure positions.
Statutory independence: a watchdog example
Independent fiscal watchdog the Office for Budget Responsibility (OBR) was set up in May 2010 and put on a statutory footing the following year.
The OBR was created by the government in 2010 to give independent and authoritative analysis of the UK's public finances. To that end, it produces two five-year-ahead forecasts, for the economy and public finances each year.
The law under which it was created gives complete discretion to the OBR in the performance of its duties, as long as those duties are performed objectively, transparently and independently and it takes into account the sitting government's policies, not alternative policies. A statutory footing also gives the OBR right of access to all government information that it may reasonably require for the performance of its duties. It is accountable to the Treasury select committee.
Armitt admits that enshrining something like the commission in law "makes it harder to be kicked into touch by future governments" but he is optimistic nonetheless.
"My view has been what is important is behaviours. The government will be obliged to look at the commission's recommendations and, if it doesn't like something, it needs to set out why. At the end of the day, what is important is people working with the commission."
It's just naive to think the NIC would be independent. The idea you can simply set recommendations which the government will act upon is just fantasy in a democracy

Source working with the NIC
The commission is already working on a long-term needs assessment and Armitt says it will put out a vision statement – in essence what it would like to see happen – by the middle of next year, with a final report due out by the middle of 2018.
However, his confidence about the NIC's ability to do what it is was planned to do is not shared by everyone. Richard Threlfall, head of infrastructure at KPMG, was one of those who signed an open letter to chancellor Philip Hammond just before the government confirmed it would not put the commission on a statutory footing. Also signed by CBI director-general Carolyn Fairbairn, the letter called on the government to reverse its "surprise decision" to axe plans to establish the NIC in law.
Threlfall says the government's decision not to put the commission into legislation leaves it "vulnerable". He is worried, adding: "The commission has no protection. If a new government comes in, or a new chancellor, it could be shut down overnight."
Alasdair Reisner, chief executive of the Civil Engineering Contractors Association, agrees the NIC is at risk of being sidelined and thinks the lack of statutory independence could be an issue for the next wave of projects after Crossrail 2 and the three Hs.
Crossrail 2 - long-term links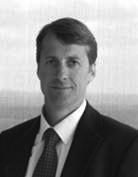 Simon Adams, Head of Commercial, Crossrail 2
Infrastructure investment serves as a vital catalyst for growth, especially in uncertain economic times. The UK needs strong infrastructure networks that link people and homes to jobs and opportunities. Crossrail 2 is part of that national infrastructure network.
It's absolutely right that places outside London get the investment they need – such as HS2 – but we also need to continue to invest in London, the most productive part of the UK economy.
And, if those networks are to be able to cope with growth in the 2030s, we must think long term and invest now. Crossrail 2 is essential to the future of London's transport capacity and growth – but also as a key part of that wider national investment in the future.
He says: "It is supposed to be there as an independent body, and that's the key word – independent. Now it's at risk of future governments ignoring it. For the first few years it's not a problem but at some point there will be a difference of opinion [between the NIC and government].
"You do wonder in future if it will be a thorn in the side of government and some minister decides to decrease its funding or staffing. Then all of a sudden it loses its ability to provide independent advice to government."
Costs and delays
Chris Pike, Arcadis' infrastructure client development director, believes the NIC's lack of statutory powers will see costs and delays build up on the infrastructure pipeline, ultimately harming the UK economy. In his report on infrastructure delays and the spiralling cost of indecision, published earlier this month, he writes: "A NIC with the legal clout to identify the key investment priorities and hold the government to account over the delivery of the programme is something that needs to be readdressed.
"Without this, as well as a much more supportive voice from government, delays and cancellations will continue, schemes will end up costing much more and the nation's economy will simply not benefit quickly enough."
Others, though, are not too concerned that it won't end up on the statute book. One source who works with the NIC believes it was never going to be that independent anyway. The source says: "It's just naive to think it would be independent. Heathrow is a testament to that. The NIC did independent analysis and has shown that Heathrow is the best option [for a new runway], and for political reasons the government has just sat on it.
"It's always good to have objective input with these things, but the idea you can simply set recommendations which the government will act upon is just fantasy in a democracy."
Hammond met Armitt earlier this month to explain why the commission would become an executive agency of the Treasury. Armitt spent an hour with him where the pair talked about Hinkley, rail and roads. "You have to remember," Armitt says, "he's former secretary of state for transport." He gets it, is the implication.
Book your place
Simon Adams, head of commercial at Crossrail 2, is one of the Building Live panellists at the debate titled "Delivering the UK's mega projects". The event is on 29 November, sign up to attend now at www.building-live.co.uk
The chancellor told Armitt it would be made "permanent", becoming an executive agency of the Treasury with its own budget, freedom and autonomy.
The government also set out a charter detailing its commitment to the NIC. That aspect at least is welcome in the industry. Michael Dall, lead economist at Barbour ABI, says government can influence a number of things on nationally important construction projects. "Sticking to timescales and ensuring there are adequate funding and skilled labour are three areas," he says.
At long last
Paul Dyson, head of programme advisory at consultant Hill International, thinks the decision to make the NIC permanent has been a long time coming. He says: "It's taken a long time to get to this position where the government is showing some long-term investment in terms of structure and organisation around delivering infrastructure projects in the UK, so I think it is brilliant news."
Threlfall highlights the part of the charter where the commission's reports and the government's responses to them will be laid before parliament. He says this will be "valuable" to the infrastructure sector and adds: "It gives the NIC the opportunity to be seen and debated by parliament. But now what we need is for parliament to exert its authority."
The NIC is supposed to be there as an independent body, and that's the key word – independent. Now it's at risk of future governments ignoring it

Alasdair Reisner, Civil Engineering Contractors Association
While disappointed the commission has not been made statutory, Reisner says: "If you get 90% of what you want, that's better than nothing."
After the Brexit vote, many now want to get on with building the big infrastructure schemes that have been endlessly talked about.
But Armitt has another take on what is needed – the sort of works that can transform everyday lives. After all, not everyone is going to use HS2 or Crossrail 2 or fly out of a revamped Heathrow.
Asked what he would like to see built first, Armitt says: "It's not as obvious an answer as you would think. Yes, let's see a programme on the next nuclear power stations, not just Hinkley, but what would be good is for us to address the smaller schemes and plan better maintenance that the man in the street can relate to."
A flavour of what to expect was produced last week with publication of the National Needs Assessment which Armitt launched at the ICE. In attendance was David Gauke, the chief secretary to the Treasury.
Armitt was pleased he was there and said it was a hopeful sign of how seriously the government sees infrastructure. As he said, what is important is the people working with the commission. Especially the Treasury.