With no more Shards on the horizon, how will Mace keep moving upwards? The firm's chief executive explains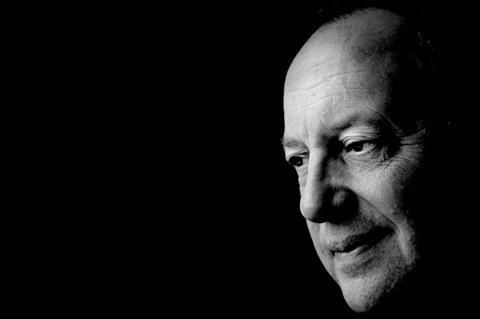 Love it or loathe it - and the Shard has sharply divided opinions - most can agree that the latest iconic addition to London's skyline is a marvel of modern construction. All the more so when you recall that for Mace, the Shard's main contractor, it was not only its first tower, but its first major fixed-price project.
Mace chairman and chief executive Stephen Pycroft smiles when this is pointed out: "It was a big coup," he says. "People were wondering whether Mace was a construction manager, a consultant, a project manager - and we had been doing contracting to a lesser degree - then, all of a sudden, the Shard projected us into the limelight.
"People didn't think we could do it but it's been delivered in style. No longer can people say: 'Mace aren't willing to take some risk'. Overnight we quashed that comment and lifted Mace into the very top of the premier league of contractors."
Notwithstanding the current problems on ITV's new Coronation Street studio, few would dispute that. For a firm that was, not so many years ago, known mainly for construction management, it is now in the running for many of the top London contracting jobs. Against the backdrop of financial crisis and recession, it has enjoyed 75% growth in turnover since 2007 - an average of 17% per year to 2010 - and was the M in CLM, successfully delivering the £6.8bn build programme for the Olympic Delivery Authority alongside CH2M Hill and Laing O'Rourke.
But with revenue growth slowing to 9% in 2011, the Shard all but complete, and the Olympic Games transformed from a construction project into a sporting spectacle, there are questions over Mace's future trajectory. Exactly how can the firm continue to grow in the current environment? What does the future hold for Pycroft, who steps down as chief executive next year? And what kind of firm is Mace, exactly?
Delivery in many guises
"I like to think of us as a constructor," is Pycroft's answer to the last question.
This, he says, means being able to deliver for a client "in whatever guise he wants". "Whether in construction management, contracting in any way shape or form, we've got the capability, the expertise, and the balance sheet to deliver it," he says.
But, Pycroft adds, for now being a "constructor" largely means being a main contractor on fixed-price jobs.
The firm's results for 2011, exclusively revealed in Building last month, showed that construction revenue comprised 73% of the firm's turnover - up 9% from 2010 to £681m. In comparison, consultancy work comprised 16% of turnover and international revenues - largely programme management work - 11%.
Pycroft says his main disappointment in recent years is a slower than expected growth in consultancy work - which rose 5% to £145m in 2011. He puts this down to the impact of the economic crisis, with clients able to "turn off the tap very quickly, whereas they can't with construction". Pycroft says he would like to see consultancy revenue rise to around 30% of total turnover and the firm plans to target large programme management contracts, both in the UK and overseas, such as the £72m deal to deliver infrastructure works in Qatar that it won in May as part of a joint venture with EC Harris.
Mace will also look at bigger water and waste-to-energy programmes, as well as expanding into defence, with the firm expressing an interest - in partnership with Telereal Trillium - in the Ministry of Defence's £400m contract for a strategic partner to manage the defence estate. "That's a big programme of work, and we believe we have the expertise and capabilities to deliver it well," Pycroft says.
The firm has also expanded into the US, opening a new project and programme management, cost consultancy and facilities management business in New York and Atlanta. Pycroft says the expectation is that the US business will grow in a "very slow manner" - around 10-20% over the next three to four years - with the focus on attracting "good quality clients" and ensuring "our reputation is good".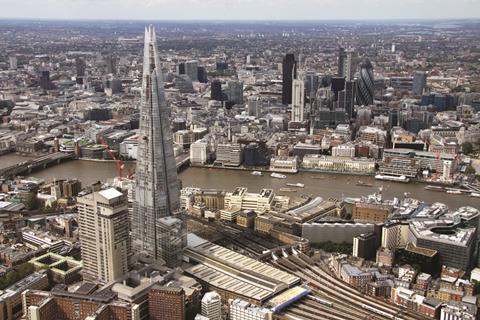 Growth - but not quite as fast
Pycroft says the slight tailing off in growth in turnover in 2011 - a rise of 9% to £928m compared with 17% the previous year - was a consequence of the downward pressure on margins and ongoing difficult market conditions, with a handful of projects delayed as clients struggled with finance.
But the firm has still enjoyed 75% growth in turnover since 2007 and Pycroft insists it is definitely on track to break through the £1bn turnover ceiling this year. It is now targeting a further 40% growth by 2015, with projected revenue of £1.3bn.
This, he says, will largely be achieved through the construction side of the business, which will take on a "bigger and bigger proportion of the company's turnover". He says a strong pipeline of commercial and residential work within London will soak up the Shard team.
"Our pipeline in and around central London is good - it's as strong now as it's been over the last three or four years, if not stronger. The trouble is outside the M25 where there are very few projects going on and very few major programmes to be won."
Nearly three-quarters of Mace's business remains in London and Pycroft says this is unlikely to change in the near future.
"We don't see the necessity to go chasing construction work abroad, with a bigger risk in new markets, especially when we can see a pipeline of work here that can still service our growth expectations in the future."
But he concedes that, in the longer term, the firm will have to look overseas if it is to achieve its ambitions for growth. "I think we will have to export our construction expertise abroad into some areas of low-risk construction. I think that's the only way - we can't survive just within the M25. We're going to have to start specifically targeting places where we can start doing construction outside the UK," he says.
No new Shards
But for now, given the London-focus of its construction business, the firm is unlikely to be building a new Shard (pictured above) any time soon. "I don't think there are going to be many more towers built in London for now and we aren't going to rush across to build another one in Moscow or somewhere else and take undue risks," Pycroft says.
"It's nice to build an iconic building and it's nice to change the London skyline but there's no need for us to get carried away by our own egos and go chasing around the world trying to deliver another Shard. The aim is to build a nice, solid, sustainable business and if that means we don't build another Shard, then I'll be disappointed - but that's life."
The firm is looking to expand into infrastructure work - and Pycroft says the recent completion of the Thames cable car was about "putting up a flag". "We wanted to show that Mace can do big infrastructure projects - not mega ones - but big ones and therefore create a name for ourselves."
Pycroft says he wants infrastructure revenue - currently around £80m of turnover and about 12% of Mace's construction business - to rise to £150m by 2013, but acknowledges that it is a tough market to break into. "Will we ever do a Bond Street or a Tottenham Court Road [Crossrail station project]? Not in the next three, four, or five years. Are we ever going to do a M25 road widening? I don't think so - but for unique projects where clients want something a bit different, they will come to Mace," he says.
As a private firm - and in a climate of consolidation - Mace's success has inevitably made it the subject of takeover speculation, and there have been approaches, Pycroft says. But he insists the firm is not for sale, adding that its independence gives it an edge. "The people involved in the business decide on the direction and if we have to change because of the economic climate than we have to change and we don't need to have a bureaucratic debate or discussion about it. It's just, 'let's change tack'," he says.
The aim is to build a solid, sustainable business and if that means we don't build another Shard, then I'll be disappointed - but that's life
"Most developers like to deal with people who can make decisions on behalf of the business. The top three contractors we would probably name - Laing O'Rourke, Sir Robert McAlpine and Mace - are all private companies and are all people that top developers can go to and get an answer without having to telex back or email back 12,000 miles to get a decision."
And what of Pycroft's own future? The chief executive and chairman is set to hand over the reins to deputy chief executive Mark Reynolds in the first half of 2013 - a firm date has yet to be set - but Pycroft will remain in place as chairman. He admits the final details of how the handover will work have not been worked out, but he says he will have a "roving role" and will still be "hands on".
"It will give me more freedom to be involved with clients and get stuck into projects and allow Mark to run the day-to-day business," he says. "I'm still expecting to be fully involved. I'm not disappearing into the horizon."