With Sweett's purchase by WSP PB making it the latest venerable UK consultant to be snapped up by a bigger foreign firm, Building considers how such takeover deals - and the spin-off firms that often result - are changing the market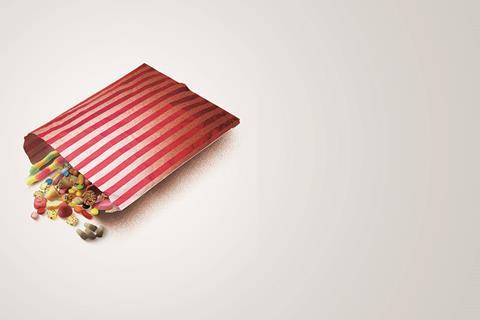 In a few weeks' time, nearly 90 years of independence at Sweett (Cyril Sweett for those with longer memories) will vanish when it is formally taken over by Canadian behemoth WSP PB.
The PB, of course, is the Parsons Brinckerhoff part of the firm that was bolted onto the business following its £820m purchase nearly two years ago from Balfour Beatty.
Few shed nostalgic tears when that deal was announced - Balfour Beatty recouped double what it paid for it - but Sweett has an independent history that stretches back to 1928 and the WSP deal has caused some to reflect.
Sweett's own website seems to be struggling to cope with the news. It still says the company is an "independent provider of professional services" but by 8 July, the firm's 600 staff will be part of an organisation that has nearly 35,000 employees and, thanks largely to its Parsons deal, a turnover of more than £3bn.
There's a lot of it about. In recent years Davis Langdon and EC Harris have been hoovered up, and Adrian O'Hickey, senior partner of consultant Ridge, says that such deals will continue to happen. "Inevitably, there will be more. It's a trend in the marketplace."
So, what will be left of the original Sweett once the dust settles on the deal - and who will win out in the eternal battle between the big beasts and the upstart spin-offs that often result?
What's in a name?
Current chief executive Douglas McCormick is hopeful the Sweett name will remain. "It's a discussion we're yet to have," he says. "Our brand is very strong and well known."
But historians only need to look at what happened to Davis Langdon after its takeover to see the precedent and, for many, McCormick is whistling in the wind on this.
James Clark was one of five partners to set up consultant Core Five back in 2012 when he left Davis Langdon following its purchase by US firm Aecom two years earlier. He thinks the Sweett name is toast. "The firm that has bought another feels as passionate about their brand as the firm that's been bought feels about theirs. Big engineering corporations are keen to avoid brand confusion."
It wouldn't surprise me if a new team came out of Sweett. They won't want the bureaucracy that they'll be saddled with. it would drive me nuts

Steven Barker, RLF
Steven Barker, the chairman of RLF, which has been going for more than 130 years, is more succinct. "It won't stay," he says. "No merger of that kind ever keeps the name."
Six years after the Aecom takeover, the venerable Davis Langdon name, whose roots stretch back to 1919, has disappeared - but it was a drawn out affair with Aecom even persevering with the rather clunky "Davis Langdon, An Aecom Company" for three years before seeing sense and ditching such a wordy moniker.
Small but deadly
So, what else is likely to change? Clark predicts more start-ups to come out of Sweett, as staff members decide to jump ship and set up on their own. "It feels like an inevitability that when a smaller firm gets subsumed by a larger one, somebody feels like it's not the right thing to do," he says.
Barker, too, says he is expecting at least one new firm to come out of Sweett's takeover. He admits he was caught off-guard by the WSP deal. "[Sweett] got a new chief executive, they were reducing debt and trying to get their house in order. They seemed to be getting to grips with it all."
He thinks some at Sweett were also taken by surprise and will now be looking to emulate firms like Core Five and strike out on their own. "It wouldn't surprise me if a new team came out of Sweett. They won't want the bureaucracy that they'll be saddled with and there's a ton of bureaucracy that big firms have to have. It becomes about filling in forms and they'll hate it - and rightly so. I'd hate to come into work every day and fill in forms. That would drive me nuts."
Parker, who spent 26 years at Davis Langdon and a further two years after the Aecom takeover, agrees: "The more successful you are in a large corporation, the more you move away from projects and clients and you become more and more internal as you move up the ladder.
"You think things have settled and they go and make another acquisition. It's like a merry-go-round. The challenge is to keep continuity of management. It will feel very different for Sweett and it's inevitable that some people will say 'it's not for me' and move on."
If any Sweett spin-off firms do spring up, they may do rather well. Clark says he helped set up Core Five - which now his close to 80 employees - because there was a gap in the market. "What clients were demanding was not something we felt a big engineering-based firm of QSs was capable of offering."
Relationships seem to be the independents' trump card. "Clients like the independents," Barker says, "because they know they can ring me up and they know I know what's going on with a project whereas the poor chap at a bigger firm doesn't."
Barker also reckons that the crop of new, emerging firms have an advantage. "These smaller firms really get on my nerves," he admits. "They're super smart, they've got great contacts and they enjoy a honeymoon period of a few years. They're a nightmare because it adds an extra layer in the market that we have to compete with."
Another of these newcomers to get on Barker's nerves is Alinea, set up by six former partners at Davis Langdon and EC Harris. But one of its co-founders, Iain Parker, says he is not convinced that Sweett's sale will spawn a new firm. "There's been a lot of Sweett CVs flying around so I'm not sure who's left. They've lost a few already."
Making it big
So, with skilled and entrepreneurial staff skipping off to find success on their own, are we seeing in the small spin-offs of today the massive conglomerates of tomorrow? Parker says Alinea, which now has grown to 75 staff in just three years of existence, does not have any plans to become a major player. "We have no ambition to grow to a great size. Huge firms do just about everything. That's their business model. We just want to do cost consultancy very, very well. All of our projects get lots of partner time and senior input."
In a partnership, people tend to be locked in with a clear line of sight, people in their thirties can find their niche and feel rewarded for their efforts

Steve McGuckin, Turner & Townsend
Parker reckons it's those middle-ranking firms - like Sweett - that are the ones to watch in the coming few years. "They're not quite big enough to compete with the really big firms and they're not quite small enough to compete with the likes of ourselves. It'll be interesting to see if they try and scale up."
Ridge's O'Hickey, which employs getting on for 500 people, is having no talk of becoming a behemoth: "People have been saying that for years. We're big enough to deal with any projects that we're involved in."
Gleeds chairman Richard Steer, however, does have plans to grow his firm within the next five years, mostly through organic growth. Gleeds currently has a turnover of £130m and staff numbers of 1,500, both of which it wants to double by 2020. "There are some great opportunities out there. It's a pity [about Sweett]. We've lost many of the fine old names. It's a consolidating sector but life moves on."
And while some small companies may grab the chance to scale up, there is certainly still an ecological niche for the smaller firm. Staff won't be jumping in droves to work for larger rivals because independents can give them a career path that's clear to see, O'Hickey says. "In a company like ours, they can see a way to the top. If individuals can't see that, they might take matters into their own hands and set up their own organisation or go elsewhere."
Steve McGuckin, the global managing director for property at Turner & Townsend, says smaller firms give greater clarity on career development.
"In a partnership, people tend to be locked in with a clear line of sight, people in their thirties can find their niche and feel rewarded for their efforts. Whereas with the larger engineering firms you're a bit more of a number and you tend to get rotated around the world and some clients will be trying to invest in relationships but less certain those relationships will last."
And he predicts more firms will indeed begin to replace those taken over by the big corporates. "It's Darwinian in the sense that the Core Fives, the Alineas will come through. It's an evolution. They'll be the Sweetts and Davis Langdons in their own time."
A few years ago, firms such as Core Five and Alinea didn't exist. Together, the pair employ over 150 people. History suggests that someone - or more likely some people - at Sweett will soon be thinking along similar lines and planning to try to do the same.

Sweett dreams
Founded by Cyril Sweett in London back in 1928, the group listed on the London Stock Exchange in October 2007 when it joined the AIM market, raising more than £18m and valuing the firm at close to £61m. Following the listing, it went on the acquisitions trail, snapping up firms in Australia and Asia and entering the US market.
Its deals included Australian firm Burns Bridge and Hong Kong-based Widnell, which had a number of offices in China. Two years after the Widnell deal, it formed a joint venture in 2012 with New York-based consultant VVA.
The spree eventually persuaded it to drop the Cyril prefix but the renamed Sweett began to run into problems with its Asia Pacific business, following the slowdown in China, announcing last year that it was quitting the region.
In March this year, Sweett said problems in the Middle East and a Serious Fraud Office fine for a bribery offence in 2013 would cost it £5.1m.