Rachel Wolf, at 26, is in charge of delivering the government's free schools programme. In the week the first of these schools open, she tells Sarah Richardson about how construction firms can get involved, and the importance (or not) of good design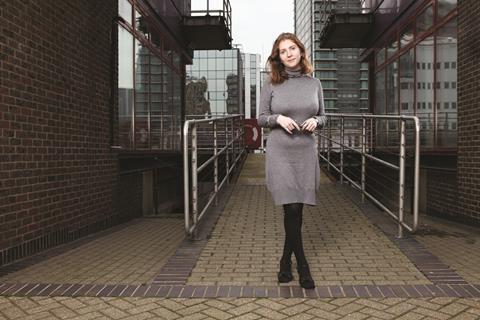 When the education department revealed two weeks ago that the first 24 free schools would open their doors to pupils this September, Rachel Wolf felt a certain sense of vindication. "A year ago, when I was saying that I thought there could be free schools opening in 2011, and hundreds over the course of the parliament, I was met with polite disbelief at best," she says.
Now look …
As director of the New Schools Network, the charity charged by the government with delivering its free schools programme, and, before that, a policy adviser to education secretary Michael Gove, Wolf has been perhaps more closely involved than anyone with the evolution of the Conservatives' drive for free schools - so her moment of triumph was well earned. But for her early optimism to be truly vindicated, there is still some way to go. Progress with setting up free schools has been slowed by a shortage of sites, and doubts have been raised over how quickly the initiative will gather momentum, even with the political will of the government behind it.
On top of that, the free schools policy remains hugely controversial, to put it mildly. The mission to allow parents, teachers and other interested groups to bypass their local education services and set up schools themselves, an idea that began to gather momentum in the UK in 2009, has resulted in two years of battles in parliament. And the comment pages of the national press have groaned with debate as critics question the merits of allowing groups - such as the Maharishi school, which teaches the philosophy of the Beatles' former guru - to use public money to set up their own institutions and curriculums. Meanwhile, defenders of the policy continue to argue that it offers a valuable chance to give parents greater choice over education, at the same time as addressing the dire shortage of school places in England.
So, just who is the young woman at the centre of the government's flagship education initiative? And what chance does she have of driving through a pipeline of schools that - with Building Schools for the Future scrapped and public money tight - could provide a vital lifeline to construction firms working in the education sector?
Early days
Wolf herself, like the free schools policy she is delivering, has been dogged by controversy. Just 26 years old, she has been involved in the education sector pretty much since leaving Cambridge university, where she studied natural sciences.
After graduating, she worked on a research project at the Institute of Education before securing a job with Boris Johnson, working on his higher education policy. At that time, David Willetts, the then shadow education secretary, was developing the free schools initiative for the first time, and Wolf did some work with him. "That was when I really started getting interested in education," she says. After a spell working on Johnson's London mayoral campaign, she left to work for Michael Gove.
It was during this time, after studying the education system in the US, that she decided to set up the New Schools Network. "I came across organisations that help get charter schools [similar to free schools] up and running, and I felt that if free schools were really going to happen, fast and at scale, something similar had to happen here."
That was in June 2009. Since then, of course, the Conservatives have entered government, making free schools a national policy. And the New Schools Network (NSN) has been charged with handling expressions of interest from groups wanting to establish schools, guiding them through the bureaucratic process to the point where they are in a position to have a school approved by the government. The NSN also liaises closely with government delivery agency Partnerships for Schools, which directly runs the construction procurement on free schools.
The NSN was given £500,000 of government money to propel the free schools initiative forward a year ago, when Wolf was just 25. Since then detractors have questioned both her experience and the closeness of her ties with Gove's department: as well as her former role as an adviser to the education secretary, her mother, academic Alison Wolf, was recently appointed to carry out a review for the government into vocational education.
Articulate and confident when we meet in her Canary Wharf office, Wolf is relaxed about comments about her age. "I get scepticism, yes, but not to my face." On the subject of the £500,000 grant, Wolf says: "To get the programme up and running quickly, you need an organisation able to deliver the kind of advice that we gave. I am very confident if we hadn't been around for the past year there wouldn't have been many free schools opening this year or indeed next."
Delays and hurdles
Despite being "delighted" that the first 24 schools will open this September, Wolf acknowledges that the pace of the initiative could be faster - she says the NSN helped "several hundred" groups over the past year, while the Department for Education received 600 applications.
Finding suitable sites, she says, has been "probably the biggest difficulty these groups have". Of the first 24 schools, about 15 will begin life in temporary accommodation - and although this is partly due to the speed of establishing the schools, it is also indicative of the problem of finding suitable sites, particularly for conversion.
"The planning regime has not been helpful, a lot of available sites have been sold off in previous years and converted to residential or commercial space," she says. The government recently announced some planning changes designed to speed up the conversions of sites for educational use, which Wolf believes "will help, but I don't think as much as they were originally planning". She leans forward with characteristic intensity. "I think they should be going further and stronger."
Wolf believes the key to finding more sites and setting them up faster is changing the approach to the buildings. "In the same way that schools are encouraged to be innovative in education, they should be encouraged to be innovative around the buildings and sites they're in," she says. "In the long term, there should be significant changes in the way free schools are funded for buildings."
Part of the problem, she says, is that with schools being given a set amount of capital funding, most look to acquire sites outright, and leasing is only considered as an option when delivery body Partnerships for Schools advises that would be the best use of the capital. "The basic approach to property needs to change," says Wolf. "There needs to be more of a flexible lease-based model."
She suggests that if schools were allowed to switch funding between capital and revenue pots, and were given funding per pupil for capital to account for changing pupil numbers, they would have a more flexible budget that would make it more viable for them to lease buildings.
Growing interest
In any case, Wolf believes there is much cause for optimism over the number of projects for next year. "We still don't know how many schools the government will approve for opening next year, but from the strength of the applications we've seen, it definitely shouldn't be fewer than 80. It could be 100." She says that the NSN has seen "no diminution" in the numbers of expressions of interest it is receiving, and, interestingly, adds that she has seen "local authorities becoming more encouraging" to free schools as they struggle to find ways to meet their obligations to provide school places.
The vast majority of construction work will be conversion or refurbishment of existing buildings rather than new build: the permanent sites for the 24 schools approved include a converted hospital, a library, a school and government buildings. However, the range of costs involved is surprisingly wide - Wolf says that projects can range from below £1m to £10m-£20m. "It's partly because the free schools differ from each other enormously, in size and location." Overall, the government has set aside between £110m and £130m of capital funding for work on these 24 projects.
Work is currently procured through delivery body Partnerships for Schools, which uses its academies contractors' framework for large amounts of the work. But Wolf says the NSN is keen for construction firms to have more early contact with her organisation and with free school groups. Such a move would, she says, improve these groups' understanding of construction issues but it would also give construction firms a greater understanding of free schools, giving them an advantage in any future bids. "We want to make sure groups are more prepared for the procurement and site issues they may face, and want to give them more exposure to the industry," she says. "We're going to be talking to firms over the next couple of months about that."
In addition, Wolf believes the industry has a large role to play in defining the standards of buildings used for free schools. "I don't think there has been enough debate yet about what space requirements might be," she says. "We need to move beyond just looking at Building Bulletin standards plus or minus a certain percentage."
Wolf believes that the biggest difference that can be made to pupils is through teaching rather than school environments: "I think too much of the emphasis on BSF was on the idea that a building could transform standards," she says. "I don't think the school environment is the most important thing, honestly, and I know that will be unpopular."
"That said," she adds hastily, "obviously being in a safe, quiet environment which promotes learning is helpful."
She pauses, clearly keen to avoid alienating a construction audience. "And, look, I think great architecture is great, it's wonderful. I love architecture and I think a lot of these buildings are fantastic. I just think that in a time of constrained resources, if you're choosing between things, the quality of teaching has to come first."
Her time in politics has served her well.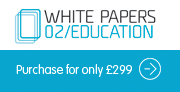 Following the government's response to the James Review. The 60 page report includes analysis of proposed procurement, design and regulatory changes as well as local authorities with the biggest shortage of school places and much more