This year's Housing Design Awards include bite-size adaptable units, more houses and better integrated public spaces. And they all seem animated by a nostalgia for traditional housing
This year's Housing Design Award winners prove that recessions need not eradicate design quality. While the residential market still struggles to emerge from its considerable economic woes, these schemes show that the traditional rubrics of good design, public consultation, innovative procurement models and an incentivised public sector can still deliver housing quality in bad times as well as good.
In fact, such was the quality of this year's entrants that Design for Homes, the advisory body that champions residential design quality and which has overseen the awards since 2004, has suggested that previous winners might have struggled to attract the same recognition in this year's roster.
Yet the awards, like the industry, are far from immune to the downturn. This is the first year Design for Homes has had to self-finance the awards and the organisation has made a digital database of all the submitted schemes commercially available for the first time.
So what are the common themes that have characterised this year's winners? A marked improvement in the quality and provision of public realm for one, with good public spaces finally emerging as an integral component of many schemes and not merely an optional add-on. Housing blocks are also getting smaller, enabling "bite-size" production of housing units better placed to respond to the unpredictable economy. More houses are being built than in recent years, in marked contrast to the time when high land returns kept the market awash with flats.
But one of the biggest trends is the reinvention of traditional housing types. Re-imagined terrace houses are popping up all over London, tenement-style housing makes a comeback and even deck access is back. It will be ironic indeed if it is a new empathy for the past that enables the market to achieve design quality in the perilous economic times ahead. The schemes profiled here are winners in the completed category.
Overall winner: Granary Wharf, Leeds
Architect: Allies & Morrison, careyjones, CZWG
Developer: ISIS Waterside Regeneration
Contractor: Ardmore Construction
Local authority: Leeds council
RIBA award-winner Granary Wharf is an exceptional example of ambitious residential design. The masterplan includes buildings by three practices and is a key component of wider council plans for the ongoing urban revitalisation of Leeds. CZWG's Waterman's Place resurrects the stepped roofline of which CZWG is so fond and uses it to provide some of the largest private terraces you are ever likely to see on a residential development. The ground floor commercial units are exclusively reserved for start-up businesses.
But the centrepiece of the development is careyjones's Candle House, a 23-storey cylindrical brick tower whose subtly twisting facade pays jovial homage to the leaning tower of Pisa. The internal layout of the flats is ingeniously free of the awkward crevices that normally plague circular floorplans and generously bathed in natural light. The tower is surmounted by spectacular communal roof terrace, encased behind a perforated brick drum but open to the sky. It is a fitting crown to a virtuoso achievement.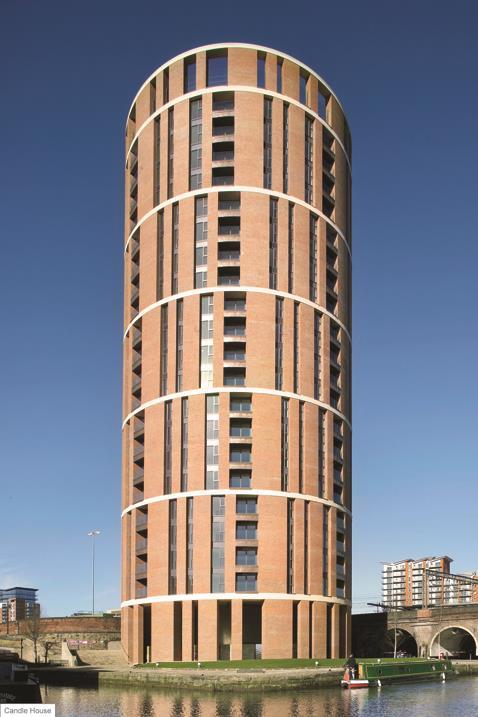 St Andrew's, London
Architect: Maccreanor Lavington, Allies & Morrison, Glenn Howells
Developer: Barratt Homes
Contractor: Barratt Homes
Local authority: London Borough of Tower Hamlets
The 3ha, east London site is just to the south of the new Olympic park. The residential masteplan has been designed by Allies & Morrison, which also designed one of the scheme's three blocks. The other two have been designed by Mccreanor Lavington and Glenn Howells. Mccreanor Lavington's Block B is a 230 unit, 12-storey complex that expresses strong angular geometries and is clad in distinctive striped brickwork. It also has projecting balconies decadently finished in gold, perforated, powder-coated steel. These intricately patterned metalwork panels were inspired by cast-iron fragments from the Victorian hospital that previously occupied the site and also reference the Arabic ethnic diversity present in the area.
Interlocking scissor-maisonettes are located on the ground floor, wheelchair accessible penthouses feature on the top floor and standard flats are distributed on the levels in between. The scheme is marked by generous and imaginative provision of amenity space. As well as the decorative balconies, enclosed room-size winter gardens punctuate the corners and sumptuous roof terraces frame stunning views of familiar London landmarks in the distance.
Arundel Square, London
Architect: Pollard Thomas Edwards
Developer: United House Developments / Londonewcastle
Contractor: United House
Local authority: London Borough of Islington
Arundel Square is a heroic piece of urban surgery and civil engineering. By decking over railway tracks and constructing a new block on top, Pollard Thomas Edwards has finally been able to complete a Victorian square by filling in what had previously been its conspicuously empty fourth side. The new block itself is a confident piece of historic empathy within a contemporary format. The rhythm and proportions of the square's existing historic frontage are repackaged on a crisp modern facade comprised of multi-coloured balconies, stone facings and strident vertical bays.
The formerly neglected garden at the centre of the square has been doubled in size and re-landscaped to create new high-quality public realm. A diverse mix of tenures also includes private, affordable and assisted housing. The scheme is a belated realisation of an earlier concept from Levitt Bernstein Architects' founding partner, David Levitt. Whereas that proposal floundered on the resistance of the then British Rail, incredibly, construction proceeded on the current scheme with no disruption to the train service below.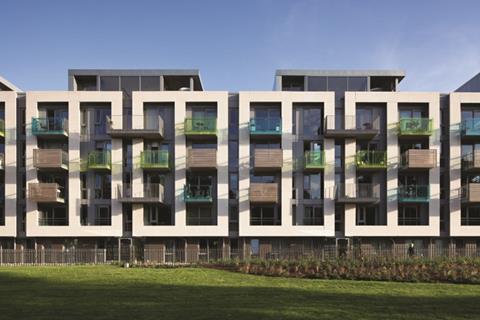 Peabody Avenue, London
Architect: Haworth Tompkins
Developer: Peabody Trust
Contractor: Mansell Construction Services
Local authority: City of Westminster
Peabody Avenue succeeds in resurrecting two of the most derided elements of 19th and 20th-century mass housing respectively: the tenement block and deck access. That it achieves this convincingly on a site bounded by railway tracks is all the more impressive. Haworth Tompkins' L-shaped block closes a long range of 1870s tenements. With its sandy coloured stock brickwork, rusticated on the ground floor, continuous roof-line and vertical window bays, the architecture borrows heavily from its Victorian neighbour and merges seamlessly into its local context.
But innovative modern flourishes are also what help give this building a special architectural identity. One of these, boldly, is deck access circulation. Although this is not expressed on the facade, covered internal "streets" lead to single-aspect units in the building's western range. Another dynamic feature is the series of large, cantilevered balconies that project over the west facade, facing on to the railway tracks. Significantly, these generous spaces are communal, so reinforce a sense of shared community.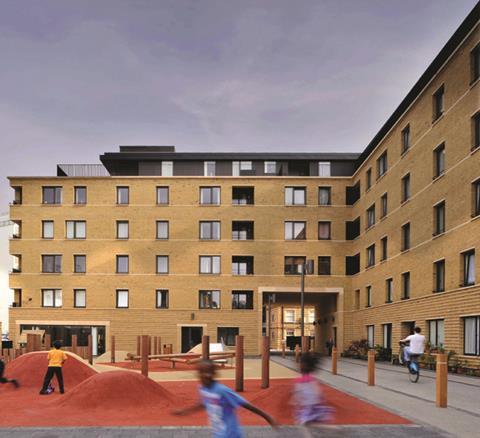 Trees Extra Care Housing, London
Architect: PRP
Developer: Hill Homes with One
Housing Group
Contractor: Durkan
Local authority: Haringey council
Trees provides 40 self-contained flats for elderly residents with 24-hour on-site medical provision and leisure amenities such as a hairdressing salon and therapy room. But its biggest amenity may well be natural: its site. PRP Architects has conceived an extensively glazed, porous oasis that is at one with the nature that surrounds it. Nature, however, isn't treated as mere backdrop. The manifest recuperative qualities of sunlight are vigorously exploited throughout the development to create a built environment that actively aids the physical and emotional wellbeing of its residents.
Consequently as much daylight is admitted into the building as possible. Balconies are framed by glass up-stands. The sides of recesses and projections on the facades are trimmed with strips of vertical glazing. And throughout, rooflights plunge light deep into atriums. The result is a brilliantly executed scheme that provides spacious, airy and comfortable surroundings that double as a powerful healthcare tool.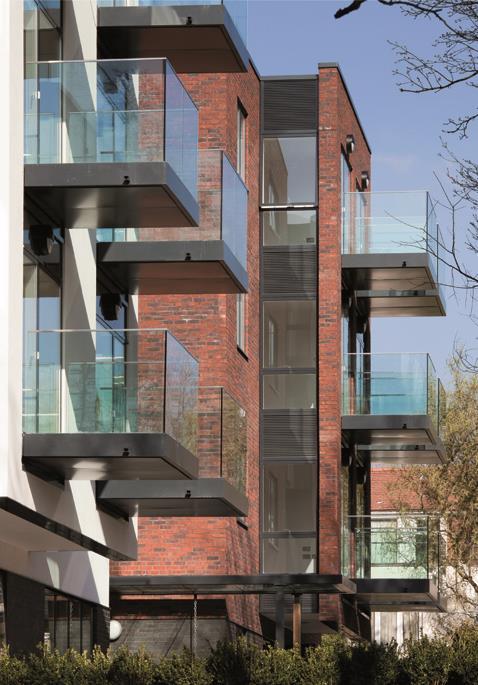 Below are the "uncompleted" and "project stage" schemes. The full Housing Awards 2011 database can be viewed here
Avenue, Safron Walden, Pollard Thomas Edwards Architects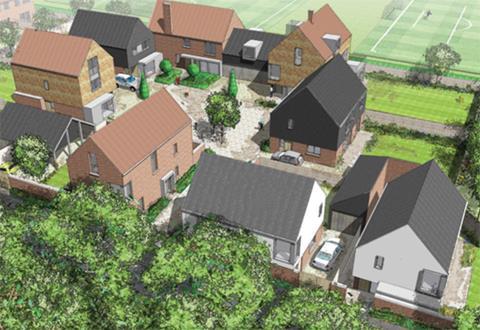 Bank Hall, Chorley, Riches Haley Mikhail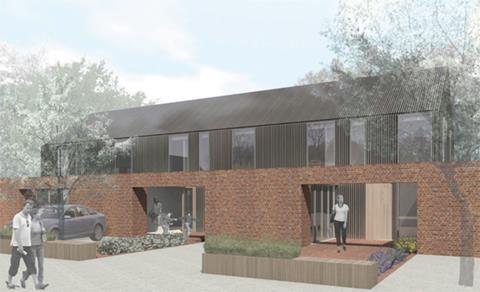 Bold as Brick, RCKa Architects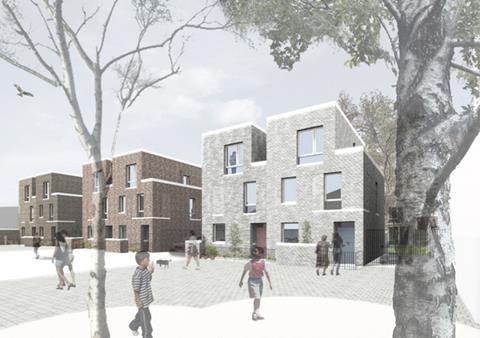 Cambridge and Wells Court, London, Lifschutz Davidson Sandilands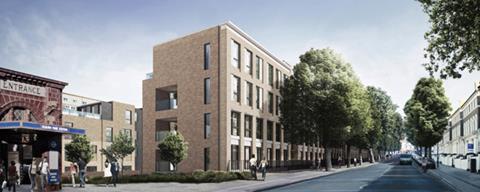 Portobello Sqaure, London, PRP Architects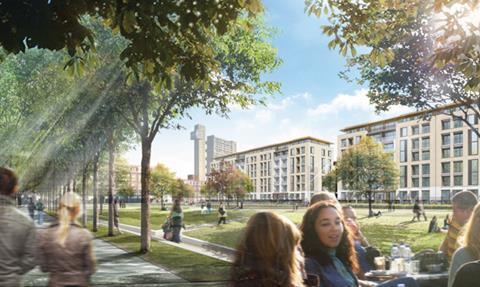 St Bedes, Bedford, PRP Architects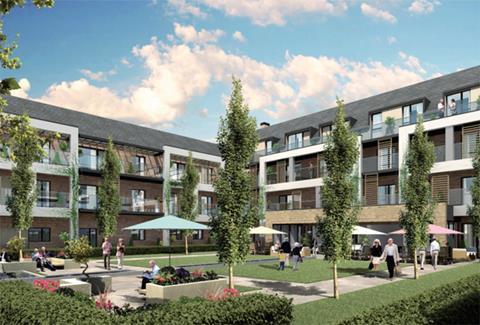 The Guts, Manchester, Mae Architects