Long-awaited legislation to shake-up the public procurement regime, which governs £350bn of spend a year, will come before the House of Lords today. Here's what you need to know
While levelling up and planning reforms dominated much of the Queen's Speech last month, one piece of draft legislation with huge implications for the construction industry possibly went slightly under the radar.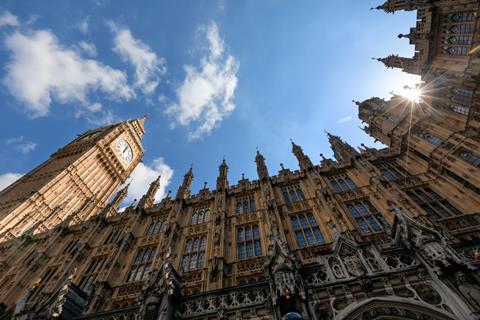 The Procurement Bill, which will be debated by peers in the House of Lords today at second reading, will shake up the way in which public bodies purchase goods and services.
Much is at stake as public procurement accounts for around a third of public expenditure every year, totalling £357bn in 2021. The government is keen to create a "simpler and more transparent" system to replace European Union procurement rules post Brexit.
The bill will establish a single digital platform for supplier registration and enshrine objectives for public procurement including delivering value for money, maximising public benefit, treating suppliers equally and acting with integrity.
Under the new system buyers will be required to have regard to the government's National Procurement Policy Statement which sets out proprieties for public procurement. The bill will also introduce new exclusion rules to tackle unacceptable behaviour and poor performance and arrangements to allow public authorities to buy "at pace" if necessary to protect life, health, public order or safety.
> See also: Queen's Speech 2022: delayed procurement bill welcomed by industry
> How to escape the groundhog day of dodgy frameworks
Plans to reform the procurement system were first published in a green paper in December 2020, followed by a public consultation which closed in March 2021. Legislation was expected last autumn but was delayed.
Here are a few key areas in which construction will be impacted.
Open frameworks – an opportunity for suppliers?
The bill proposes the introduction of open frameworks, which unlike the closed frameworks in procurement law to date, would allow new suppliers to join after the framework has been set up. These frameworks can be for up to eight years and must be reopened during this time at least once.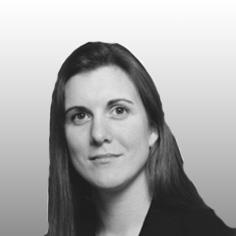 "We will have a procurement tool in our toolbox that will enable clients to approach the market on a more regular basis," says Rebecca Rees, partner and head of procurement at law firm Trowers & Hamlins. She said that this would help combat one of the frustrations of the previous regime and allow frameworks to be "rejuvenated." She says: "We have had some frameworks become redundant because construction companies or consultancies merged, went insolvent or reached capacity."
However, global law firm Squire Patton Boggs, warned the move could create extra costs for suppliers. They said: "There is a real risk that this will create uncertainty and an increased administrative burden on suppliers under those frameworks."
A greater emphasis on social value: from MEAT to MAT
Under an eye-catching proposal in the bill, procurers will be required to base their bids on the "most advantageous tenders" (MAT) rather than the previous "most economically advantageous tender" (MEAT). This removal of the word "economically" is intended, says the government, to "provide greater reassurance to contracting authorities that they can take a broader view of what can be included in the evaluation of tenders in assessing value for money including social value". Procurers will still have to evaluate on an objective and consistent basis and bids must be relevant to the subject matter of the contract.
The government also considers this move will support the levelling up agenda by encouraging contractors to look at social value.
Existing guidance under the Public Contracts Regulations 2015 makes it clear that tenders under MEAT can be assessed using the best price-quality ratio which can be assessed on environment or social aspects. However, Rees says the proposed change in the bill is "shouting it through a loudspeaker" to public authorities that they can take into account social and environment considerations, particularly as some local authorities are still hesitant to award contracts on 'non-commercial considerations'.
A key question will be how public sector clients can assess different bids if suppliers use different, possibly less understood and less consistent measures around social value.
Steve Cooper, partner with responsibility for social value at Ridge, writing for Building's sister title Housing Today this week said: "Part of the difficulty in achieving uniformity is that there isn't a common way of measuring social value. How can clients compare like for like offerings from their supply chain?"
He added: "It fits the levelling up agenda that each local authority is able to set its own vision of inclusive growth and a local social value agenda using its local knowledge but [this] doesn't achieve a uniform and predictable procurement system."
Localism only goes so far - national policy priorities are at the heart of the new system
It is perhaps in part to tackle the concerns about lack of uniformity that the bill will require contracting authorities to have regard to the government's National Procurement Policy Statement when procurement. This document, published last June, says that contracting authorities should consider government priorities alongside local priorities when procuring. These include tackling climate change and reducing waste, but they also include measures aimed at improving skills and encouraging SMEs.
Public bodies must consider the government's aim of "creating new businesses, new jobs and new skills" when procuring. The implication is therefore that suppliers could be rewarded in the procurement process for the quality of their skills training and job creation, but only if it relates to the contract in question.
Similarly public bodies must consider improving supplier diversity, innovation and resilience, which could be of benefit to SMEs.
Will SMEs benefit from greater transparency and simplicity?
Another measure in the bill that could make it easier for the supply chain to identify future work is the requirement for public authorities to publish pipelines of work. The bill requires contracting authorities who spend more than £100m on procurement annually to publish pipeline notices, outlining forthcoming public contracts with an estimated value of more than £2m where the authority is expecting to publish a tender notice.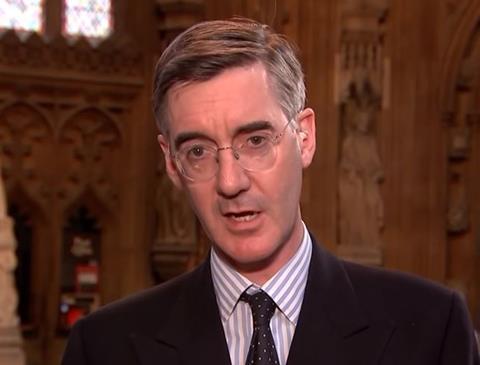 The idea is that businesses will be able to login to a new central digital system, replacing around 70 different portals - and look at pipelines of projects in their area to identify opportunities for work and allocate resources for tenders that are likely to be of interest. "That kind of information, can only help bidders, particularly SMEs," says Rees. There will also be a single register of suppliers visible to all.
Publication requirements will be extended to cover planning, termination and contract performance. Housing associations, not covered by the Freedom of Information Act, may be particularly affected by the requirements to collect and collate more information around supply chain payments, capacity and capability.
The bill will also consolidate procurement rules into a single regulation and reduce the number of procurement procedures from seven to three. Jacob Rees-Mogg, Brexit opportunities minister, described the new framework as a "a simpler and more transparent system that promotes competition among businesses and reassures taxpayers that every penny of their money is well spent."
Exclusions and the debarment list
The government announced in its consultation response to the transforming public procurement green paper that it a "wider refresh" of the framework for excluding businesses from procurement was needed. It said respondents had found existing regulations unclear and confusing "highlighting ambiguities around the scope of some of the exclusion grounds, the individuals and entities covered by the regime, the process to be followed to verify self-declarations and the purpose of self-cleaning."
The proposed new regime makes it clear that serious offences, such as manslaughter, homicide, terrorism, theft, fraud, bribery, slavery, trafficking and some tax offences are grounds for exclusion, with those barred to be placed on a publicly accessible "debarment list". It also introduces a mandatory exclusion for fraud relating to UK financial interests where there has been a criminal conviction. It also makes it easier to exclude companies for poor performance.