We meet the construction industry's green trailblazers
Over the past few months, Building has scoured the construction industry to find the next generation of sustainable leaders - people who have grown up in a world where environmental issues have always been a talking point and who refuse to accept this part of their roles as merely an 'add-on'. We have received nominations for the ones to watch from across the industry - from eco gurus such as David Strong and Bill Dunster, and organisations including the Olympic Delivery Authority. We have whittled that list down to the names that we believe will do most to shape the sustainability agenda over the years ahead. Here, Emily Wright and Vern Pitt present the top 50.
The housebuilder
Danielle Michalska, 25, sustainability coordinator, Barratt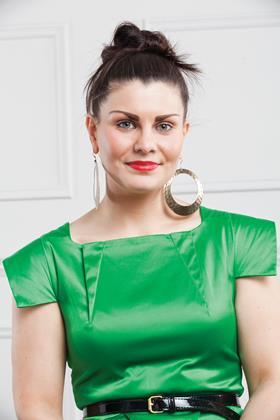 I first started thinking about sustainability when …
I was writing my thesis on energy efficiency in new domestic dwellings. I realised that sustainability in housebuilding needed a complete change of ethos.
My biggest sustainable achievement has been …
getting involved in some great groundbreaking and replicable work at Barratt. In terms of me personally, I'm relatively new to the housebuilding industry, so being named in this Top 50 Rising Stars in Sustainability is very exciting. Being acknowledged for something that I am passionate about is a great sense of achievement.
My biggest sustainable regret is …
I don't have any, yet!
My sustainability gurus are …
Richard Branson and Norman Foster, to name just two. I have lots. Richard Branson for his investment in the development of clean fuels and renewable technologies. And for founding the Carbon War Room which brings together entrepreneurs to implement various market-driven solutions for climate change. Then Norman Foster for the iconic Gherkin, which has passive solar heating and natural ventilation.
One piece of sustainability advice I would pass on to my children would be …
always remember that the decisions you make will cement the outcomes for future generations.
The biggest misconception about sustainability is …
that it's a business backwater.
In one word, sustainability is …
challenging.
Ajay Sharma
36, associate director, HLM Architects
Sharma's role at HLM involves mentoring the next generation of inspirational sustainable designers and developing innovative training programmes.
Alasdair Young
Associate, Buro Happold
Young is improving renewable energy into urban quarters and city scale projects and is the co-author of the influential London first report "Powering ahead: Delivering low carbon energy for London"
Amanda Stevenson
25, sustainability consultant, EC Harris
Stevenson advises on sustainability strategy, developing environmental management systems and leading feasibility studies for clients including banks, retailers and local authorities.
Amy Holtz
33, head of sustainability, PLP Architecture
Holtz has spearheaded PLP's sustainable agenda, working with major London and international clients such as Derwent London on all aspects of sustainable design.
Angela Malynn
29, mechanical engineer, Arup
Malynn was a key member of Argent's King's Cross redevelopment team, delivering technical support to Network Rail with an unwavering commitment to sustainability.
The public sector client
Holly Knight, 33, principal sustainability manager, Olympic Delivery Authority
I first started thinking about sustainability when …
I watched Severn Suzuki - daughter of Canadian environmental activist David Suzuki - speak at the Earth Summit in Rio in 1992. She is a year younger than me and she spoke with such conviction. I became vegetarian, much to my parents' despair, and started to pay more attention to issues like drought and salinisation in Western Australia, where I grew up. When I applied for university, there was no doubt that I wanted to study something environmental.
The thing that really annoys me regarding sustainability is …
greenwash. At least sustainability was honest when it was unpopular. So many people work hard to do the right thing
and greenwash leaves everyone's credibility open to question.
My biggest sustainable achievement has been …
working on the Old Ford water recycling plant on the Olympic park. It is the UK's largest wastewater recycling facility for direct re-use. Now that London is facing a drought, it seems even more important.
My biggest sustainable regret is …
letting my worm farm freeze to death this winter.
In one word, sustainability is …
contagious.
Brad Fearn
41, senior associate, Taylor Wessing
Fearn regularly advises a broad range of clients on the sustainability challenges that affect their business, along with the investment needed for the greening of commercial property.
Celeste Morgan
31, associate director, Aecom
Morgan leads the sustainability team at Aecom Design and Planning, combining her background in environmental engineering with expertise in project management.
Dan Jestico
35, head of research and development, Hilson Moran
Jestico has an extensive background in sustainable building design and has contributed to a high-profile range of low-carbon projects, from offices to homes, both large and small.
David Bond
40, technical director, Barratt Bristol
Since joining Barratt in 2001, Bond has worked his way up to director level and was responsible for the design and implementation of one of the UK's biggest zero-carbon housing schemes at Hannam Hall near Bristol.
Eva Gkenakou
32, environmental adviser, Brookfield Multiplex
Gkenakou has led the introduction of innovative waste and environment planning at Brookfield Multiplex, including the design of software that simplifies waste prevention.
The council planning officer
Robert Singleton, 35, sustainable design officer and senior planning officer, London borough of Enfield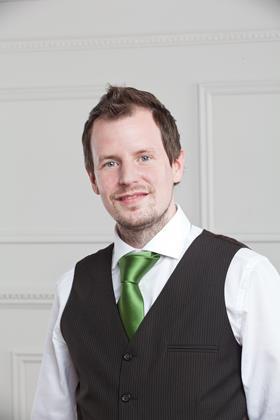 I first started thinking about sustainability when …
they invented the green Blue Peter badge. The holder could unlock the treasure trove of VIP benefits bestowed upon all badge winners, but it was also coloured green to denote that you, the scruffy 11 year old, had done something wondrous to save the planet. It was a prize that I coveted greatly and spurred me on to come up with ever more imaginative ways to address environmental ills. I never actually won a green Blue Peter badge, I hasten to add.
The thing that really annoys me regarding sustainability is …
the sharp intake of breath from a developer when you have spent the last hour explaining what the local planning authority expects the development to achieve in sustainable design and construction terms.
My biggest sustainable achievement is …
the uniqueness of my position within the local planning authority. My post was designed to ensure that development engaged with the principles of sustainable design and construction from inception of the scheme rather than as an uncomfortable add-on later in the development process.
My biggest sustainable regret is …
not doing this all earlier.
One piece of sustainability advice I would pass on to my children would be …
if you are walking around the house in a T-shirt and shorts with the heating on, there is a good chance that you could turn the heating down, put on some more clothes and still manage to prevent the onset of frostbite.
Flavie Lowres
36, specialist in environmental profiling, BRE
Lowres was part of the team that developed BRE's Low Impact Shopfit Tool, which provides a framework for measuring the environmental impact of products
in the interiors sector.
Frances Wells
director, FWA Consulting
Wells founded FWA in 2001 after 20 years of experience in the sustainability field. FWA focuses on putting sustainability at the centre of regeneration plans and initiatives.
Friedrich Ludewig
38, director, ACME Architecture
Ludewig is currently working on a low-carbon energy centre next to the planned Eastgate Quarters retail development in Leeds.
James McKenzie-Boyle
33, Sustainability manager, Skanska
McKenzie-Boyle focuses on the social side of the agenda by engaging with schools and businesses. His projects include Brent Civic Centre, which is on track to be the UK's first BREEAM Outstanding public building.
The architect/contractor
Nitesh Magdani, 36, head of sustainable design, Bam Construct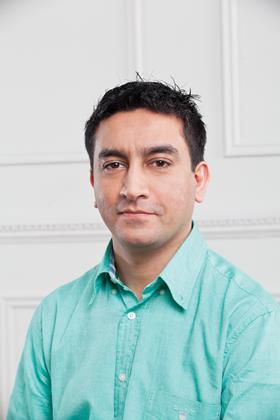 I first started thinking about sustainability when …
I was running my first project on site, designed with a green roof, hemp walls and timber roof structure. I put into practice lots of research into materials, which increased my knowledge and interest, and it opened up lots of new opportunities of construction methods.
My biggest sustainable regret was …
being forced to buy a car to get to work. Bam has been working on incentivising greener methods of transport, although there's a long way to go yet. Moving house closer to the office in 2012 will help to reduce my carbon footprint.
My sustainability guru is …
the world-renowned Spanish architect Santiago Calatrava. I love the efficient use of materials and forms that reflect his research into nature.
One piece of sustainability advice I would pass on to my children would be …
to buy only what you need and not everything else that you want. I would pass this advice on to my wife too!
The biggest misconception about sustainability is …
that buildings must look "hairy" to be sustainable. Even the most economically driven projects can benefit from upholding a "sustainable" ethos by reducing materials required, designing out waste, using materials at their most efficient and using passive design techniques. These can all be achieved without necessarily adding costs.
In one word, sustainability is …
resourcefulness.
Janet Kidner
30, head of sustainability strategy, Lend Lease
Kidner is in charge of ensuring that all of Lend Lease's projects are as sustainable as possible and continue to be sustainable once in operation.
Jenny Pidgeon
33, director of responsible property investment, Henderson Global Investors
Pidgeon manages a programme which covers more than £5bn of assets. Under her directorship, the company has seen a 13.1% reduction in CO2 emissions and has saved £497,000 on energy costs.
Jess Sherlock
31. policy and projects manager, Haringey council
Sherlock is part of a team drawing up an action plan for reducing the borough's carbon footprint. The council is part of the government's local carbon frameworks pilot.
Jo Carris
Associate, MustRD
Carris provides support to building firms wishing to tackle sustainability issues such as resource depletion. She has helped with planning for the Rio 2016 Olympics.
John Davies
Sustainability consultant, Davis Langdon
One of Davis Langdon's leading lights on sustainability, Davies is able to drill down into the nuts and bolts of sustainable issues from BREEAM to shifts in sustainable behaviour.
John Long
38, development director, Igloo
Long was behind a 38-home development of contemporary, A-efficiency rated homes at Green Street in Nottingham, which all sold off-plan in the midst of the recession.
Kelly Grainger
36, sustainability manager, InterfaceFLOR
One of Grainger's main roles at this modular flooring manufacturer is to ensure the company reaches its goal of having zero environmental impact by 2020.
Kirsten Henson
33, director, KLH Sustainability
Henson was responsible for the materials used on the Olympic park, helping to ensure that the concrete had low embodied carbon where possible.
The developer
Sarah Cary, 30, sustainable developments executive, British Land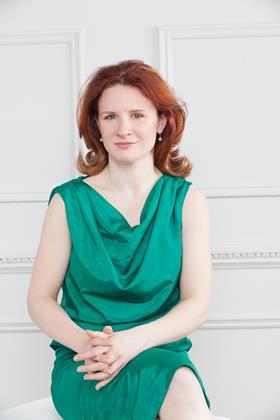 I first started thinking about sustainability when …
stuck in traffic jams in Dallas as an angry teenager, wondering why the city was designed so that everyone had to drive everywhere.
The thing that really annoys me regarding sustainability is …
the industry's tendency to focus on targets for 2030 or 2050. Changing the way natural resources are valued means changing today's decisions as well as designing for a different future.
The project I would hold up as a real sustainable feat is …
British Land's energy management and reduction programme. Alongside 15% reductions in energy use in the last nine months alone, it has brought about a significant culture change in our customers and building engineers. It has been the people more than the technology that has improved resource use in the office buildings.

One piece of sustainability advice I would pass on to my children would be …
don't stop asking "why?" Stay curious.
The biggest misconception about sustainability is …
that it is a finished product you can point at - when actually it is about the processes of communication, design, and decision-making.
Liane Hartley
34, director, Mend
Hartley is the co-founder of Mend, a not-for-profit organisation that approaches sustainability from a community-led perspective.
Matthew Rhodes
46, director, Encraft
Rhodes set up engineering consultancy Encraft 10 years ago. He was the technical architect behind the country's largest Green Deal retrofit scheme to date, Birmingham Energy Savers.
Mel Starrs
38, associate director, PRP Architects
Starrs has become the voice of sustainability on social media. Her blog on sustainability, architecture and engineering is followed across the industry.
Michael Alderson
Parsons Brinckerhoff, environmental engineer
Alderson successfully identified Latin America as a potential growth market for renewables. Parsons Brinckerhoff has now been able to partner with local engineers in the region.
Nathan Wheatley
37, Clive Fussell, 39, founding directors, Engenuiti Design
Wheatley, Fussell and third co-founder Paul Grimes set up Engenuiti in 2010, quickly making a name for themselves designing timber academy schools.
Nicole Lazarus
43, communities team technical manager, BioRegional
Lazarus is responsible for the sustainability charity's carbon footprint accounting systems. She is currently working on the Bicester ecotown in Oxfordshire.
Nina Jackson
31, director of sustainability and environment, PRUPIM
Jackson is responsible for developing and updating real estate firm PRUPIM's sustainability monitoring and strategy.
The consultant
Nick Katz, 28, senior sustainability advisor, Colliers International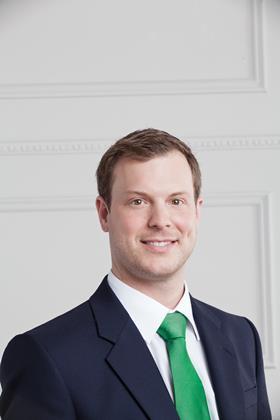 I first started thinking about sustainability when …
I made a goofy video for an environmental science class in middle school about protecting the planet from polluters. I first thought about sustainability in terms of a career path straight out of school during my first job as a commercial sales and leasing agent in Washington, DC. I became involved in a consortium between a leading engineering university, a bank and a major utility to use energy performance contracting to retrofit commercial property. I was hooked!
The thing that really annoys me about sustainability is …
how much it is talked about, and how little action takes place. Sustainability, at its core, is simple. It is about improving management practices and the more efficient use of resources. Any company that doesn't realise this will find themselves falling behind their competitors in years to come.
My biggest sustainable achievement …
joining Colliers, a multi-national real estate firm. The transition from working in the US to the UK has been interesting and challenging..
My biggest sustainable regret … not pursuing this space earlier in my career.
My sustainability guru is …
John Elkington. He coined the term 'triple bottom line', which refers to a concern not only for financial profit, but also social and environmental impacts (people + planet + profit).
The building/project I would hold up as a real sustainable feat is …
the Empire State Building Retrofit.
Sustainability, in one word, is …
efficient.
Rob Shaw
37, director of sustainability and climate change, LDA Design
At LDA, Shaw has been involved in driving climate change and renewable energy policy, and helped shape best practice in energy strategy.
Rosi Fieldson
39, head of sustainability, Simons Construction
Fieldson was lead architect on Hill Holt Wood in Lincolnshire, a social enterprise centre that aims to teach people about environmentalism.
Russell Smith
36, founder, Parity Projects
After founding his own company in 2005, Smith now provides low-energy retrofit services to homeowners, housing providers and the wider building industry.
Samantha Connolly
36, senior sustainability consultant, CH2M Hill
Connelly was sustainability assurance manager on the London 2012 Olympic programme, and had overall responsibility for the ODA's sustainability targets.
Samuel Jupe
29, power systems engineer, Parsons Brinkerhoff
Jupe has developed a control system based on component thermal properties to increase renewable energy supplied through UK electricity networks. This technology is being tested by ScottishPower. It, reduces costs the need for additional pylons and costly planning applications.
Stephen Wooldridge
27, sustainability manager, Barratt Developments
Wooldridge has quickly become one of the firm's key sustainability figures, representing it on industry bodies and numerous collaborative projects.
Steve Merridew
30, environmental design director, BDP
Merridew leads on environmental design at BDP's Manchester studio and has been involved in numerous projects, including an award-winning initiative to improve Manchester's green spaces.
The designer
Elina Grigoriou, 34, interior designer, Grigoriou Interiors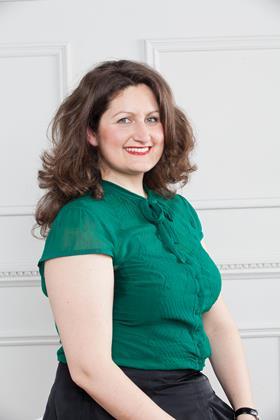 The thing that really annoys me regarding sustainability is …
the lack of awareness. There is so little correct knowledge in the industry and among the general public.
My sustainability guru is …
Michael Braungart of MBDC [McDonough Braungart Design Chemistry, a global sustainability consulting and product certification firm] as he has championed a holistic approach to lifecycles with the Cradle-to-Cradle system of certification and champions this issue worldwide.
One piece of sustainability advice I would pass on to my children would be …
nothing is waste, it's all a commodity.
The project I would hold up as a real sustainable feat is …
I haven't come across one or been able to design one that meets the idea of "sustainable feat". In my imagination though, it is one that has sustainable red lacquer finishes.
In one word, sustainability is …
balance.
Stuart Davey
40, associate director, Capita Symonds
Davey has established an Energy Bureau audit service for clients at Capita Symonds, only a year after becoming involved in the firm's Energy Focus group.
Stuart Laidlaw
48, national technical manager, Capital & Regional
Since 2002 Stuart has saved over 44 million kwhrs of gas and electricity across Capital & Regional's Mall Fund portfolio, with recycling rates for waste averaging 76% in 2011. He is a member of the British Council of Shopping Centres Sustainability Working Group.
Tim Bevan
33, manager of BREEAM for non-domestic buildings, BRE
Bevan has overseen the development of BREEAM for over 10 years, including specialist versions of the environmental audit tool that were used on the Olympics.
Tom Aarvold
29, architect, Chapman Workhouse
Aarvold has achieved BREEAM Very Good status on his first scheme as a project architect - the refurbishment of 80,000ft2 of office space.
Victoria Hughes,
34, innovation and sustainability manager, Vinci Facilities
Hughes was instrumental in implementing an energy management system at Vinci Facilities which has reduced the company's energy output by 35% in some offices.
Will Ray
Head of the Energy Design Centre, Rockwool
Ray focuses on helping designers better understand how the internet and digital technology can be used to help drive the retrofitting of the UK's existing building stock.
Willem Bosman
37, operations manager, Skanska
Bosman has independently qualified as a low carbon consultant and he now works in a team dedicated to the green retrofit of existing buildings.
METHODOLOGY
For the past month, Building has been on the hunt. We have been scouring the industry for construction industry's greenest minds and have called on sustainability experts and construction heavyweights, asking them to put forward their suggestions of who they believe to be the sustainable leaders of the future. The nominations have been coming in thick and fast from people including and Bill Dunster and organisations including the Olympic Delivery Authority, Aecom and Balfour Beatty. The list was then reduced down to the top 50 and for this feature we chose one professional from each major sector of the construction industry to explain what sustainability means to them and what has inspired them to put it firmly at the top of their agenda. These 50 people have the green agenda on their radars from the minute they take on a new project, a fresh task or formulate a new idea. They are part of the next generation - one that grew up in a world where sustainability has always been a talking point. A generation of architects, consultants, contractors, housebuilders and clients who refuse to see this part of their roles as a bolt-on, and who want to put it at the heart of what they design, develop, create, procure, build and maintain. Congratulations to them all.
Meet our rising stars at Ecobuild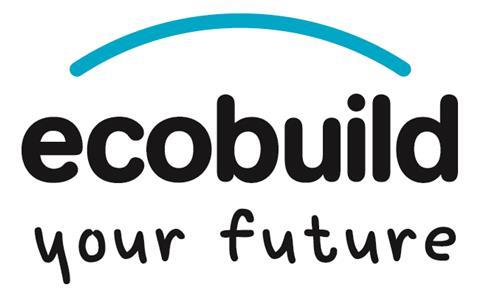 Join Building magazine at Ecobuild and meet our top 50 rising stars at a reception on the UBM stand from 15.30 on 21 March