Construction and government are working more closely than ever and at this year's Government Construction Summit leaders from both sides will discuss how that relationship can improve further
While public sector spending on construction has diminished in recent years, the government, taken as a whole, is still the industry's biggest and most important client. Next week's second Government Construction Summit will see the cream of the industry gathered together with ministers and the officials with their hands on the purse strings to work out how to improve the working relationship between all sides.
The Construction Strategy published by Cabinet Office minister Francis Maude in 2011 set out a vision of an integrated industry working smoothly with a government that procures much more intelligently, and shared enough information to help the industry plan its future.
But contractors still complain of public sector short-termism and widespread lowest cost tendering, while public clients despair of an industry slow to adopt new methods, and more likely to fight among itself than integrate for the benefit of its customer.
We asked four of the speakers at next week's summit to give us their thoughts on whether it was the government's responsibility to help the industry become more efficient, or whether construction firms need to get their own house in order first. And here Peter Hansford, government construction adviser, looks forward to the industrial strategy for construction.
DAVID TONKIN: CONSTRUCTION NEEDS RADICAL CHANGE IF IT IS TO DELIVER BETTER UK INFRASTRUCTURE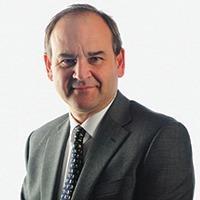 In today's economic environment effective procurement is more critical than ever, particularly when delivering billions of pounds worth of complex and time critical infrastructure.
The government has committed to a further £11.5bn of cost savings, so reducing waste and working smarter to deliver best value for tax payers remains a priority, while at the same time making sure the UK gets the social and economic infrastructure it needs for long-term prosperity. A more streamlined approach to procurement and a more efficient construction industry will both play important roles in achieving these objectives.
The construction industry must drive efficiency through innovation, delivering technical excellence and being more responsive to our clients' needs. However, the government has a key leadership role to play in driving change and has already recognised the need for a different approach to procurement. Both parties have made encouraging efficiency improvements in recent years but more radical changes are required to achieve the level which meets all our aspirations.
A more collaborative approach, early engagement of suppliers and better transparency are vital to success. If clients, consultants and contractors work together more closely throughout the whole life of the project, from specification, through design and construction, to maintenance there will be many opportunities to drive down costs, reduce risk, avoid duplication and leverage innovation. Organisations including Network Rail and the Highways Agency are among those who have already challenged their private sector
supply chains to focus their expertise in this way to deliver better efficiency. In addition new technologies and ways of working, such as Building Information Modelling (BIM), will help improve the effectiveness and value delivered by the supply chain.
Looking ahead, we have a strategy and desire for improvement, and by working together the government and construction industry can become more efficient and sustainable to meet Britain's long-term needs
David Tonkin, CEO, UK and Europe, Atkins
JACK PRINGLE: THE GOVERNMENT HAS A BIG ROLE TO PLAY IN BOOSTING CONFIDENCE IN CONSTRUCTION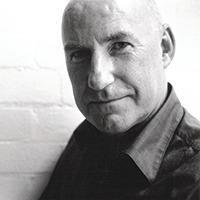 Procurement is not just about construction firms. Indeed the biggest opportunities in the construction industry for increased efficiency lie in the areas of delayering, integration of teams and the creation of a seamless digital industry from brief, through design, off site manufacturing, on site assembly, post occupancy evaluation and feedback leading to continuous improvement.
The recession has seen contractors and professionals slash their prices in a bid to survive. This destroys margins and leaves little room for research and innovation. There is nothing that can't be done slightly worse for slightly less. None of this helps clients looking for better, faster, cheaper and greener products delivered by a modern industry.
Sure, the industry should get its house in order, but the government is in a unique position to help at this critical time through stimulating the use of BIM, launching pilot projects, insisting on integrated teams and, perhaps most importantly, giving the industry confidence in a reasonable workflow by publishing a reliable pipeline of work.
This may seem counterintuitive as the government has not always been seen as the best of our industry's clients. Following the de-skilling of all public offices in the eighties by the removal of architects, surveyors and engineers, the public client has been characterised by a measure of ignorance if not lack of intelligence. But this has changed, not least due to the creation of the office of government chief construction adviser, first held by Paul Morrell and now by Peter Hansford. This key role can help the government act strategically and consistently, and it has a great role to play in the commissioning of 40% of our industry's workload.
Jack Pringle, principal, managing director EMEA, Pringle Brandon Perkins + Will
JUDY LOWE: IF PROCUREMENT IS TO IMPROVE WE NEED MORE COMMITMENT FROM CENTRAL GOVERNMENT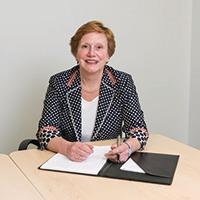 There is certainly scope for government to improve its procurement processes. It represents, after all, 30-40% of the construction market. The current estimate is that only two thirds of government projects are procured on time and to budget (up from an even worse one third a few years ago). The joint Cabinet Office/Treasury Efficiency and Reform Group recently claimed £1.7bn of savings by changing its procurement thinking - prioritising some projects, re-scoping or rescheduling others and stopping some altogether. Even if some of this is "old money" and already accounted for, it's good news for taxpayers. However, having, in a previous role, experienced the frustration of trying to accommodate government's shifting priorities, I'm not sure this makes the industry more efficient.
BIM is the big headline area. From what we have seen at CITB (almost 200 companies and 550 people BIM trained to date to support the Federation of Master Builders' pioneering work in this area), there is now a determination to bring the benefits to SMEs. That could change the industry.
We have also found the local authorities we work with more ready than central government to use their procurement muscle to specify apprenticeships and training in their tender documents. This may not make the industry more efficient. It will certainly make it more effective.
For real impact on economic growth, however, the country needs more government construction procurement. CITB's annual five-year forecast of output and employment suggests that public sector housing and non-housing (down 20% last year) will continue in negative growth until 2017. It will still be up to industry to continue to improve its efficiency.
Judy Lowe, deputy chair, CITB

ANDREW DUNCAN: WE NEED FLEXIBILITY IN OUR PROCUREMENT SYSTEM TO MAKE THE MARKET ACCESSIBLE TO SMES
The government has a crucial role to play in helping the industry back to full health. It should start by reviewing the constraints imposed by its own procurement rules, and create a new conversation between buyers and construction firms. A revised approach, set out by government, can act as a catalyst for a profound change that would not happen if construction firms were left to their own devices.
Public sector procurement rules were created to reduce corruption and increase transparency; in essence, contact between supplier and buyer is governed by a set of restrictions that create a level playing field. The tendering process is now genuinely transparent and competitive.
E-tendering is commonplace, and public sector professionals understand the need for squeaky-clean procurement processes. There is a much greater appreciation of the value that a fair and transparent procurement process can bring.
However, with increasingly tight budgets, it is equally important that public sector organisations have a framework for engaging with the market before, during and after procurement. This is essential to build internal knowledge and increase value-for-money. The creation of such a framework will encourage construction firms to engage in more meaningful partnerships within the industry, rather than keeping all other players at arm's length.
The benefits could be significant by creating a more accessible market for SMEs. Governments should never try to "pick winners". But by bringing greater flexibility to their procurement processes, they may just provide the spark needed for some real winners to emerge of their own accord.
Andrew Duncan, managing director of property, Turner & Townsend