Whether it happens next week, the one after, or not until we've had a general election, there will be a Queen's speech soon, bringing a new round of legislative promises. Building asks industry experts what they would like the government to offer construction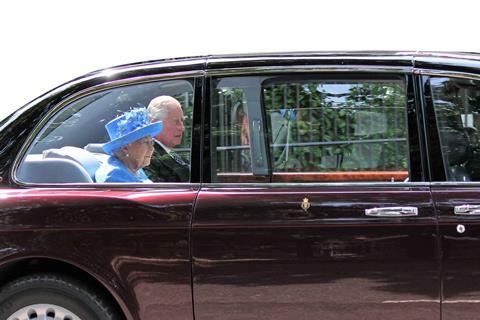 To say we live in uncertain times would be an understatement, with political history seemingly being made on a daily basis as the government lurches from one crisis to another. Some of the best-known and most respected names in British politics have been cast out from the Conservative Party for daring to disagree on Brexit, symbolising the chaos at Westminster. And last week the Supreme Court ruled that the prime minister acted unlawfully in suspending parliament.
The political turmoil – with a general election now a matter of when rather than if – shows no signs of abating. The only game in town is the fight over Brexit – and who gets to decide what happens next. It is a game where all the normal rules of engagement appear to have gone out of the window. But where does all this leave construction and what can the industry focus on?
Whatever may happen at Westminster, the one thing that is certain is that there will be a Queen's speech sooner or later. Boris Johnson seems keen to have one even if he has to prorogue parliament for a few days first just to enable it to happen – and if not, then an election will surely come soon. Building has canvassed opinion from a range of perspectives in the construction sector on what it should contain, what the government should stick with, how seriously it really takes building, and what sort of difference the recent spending review will make.
The biggest thing they can do is commit to implement the National Infrastructure Assessment. The PM hasn't got any shovel-ready schemes apart from HS2

Mark Reynolds, Mace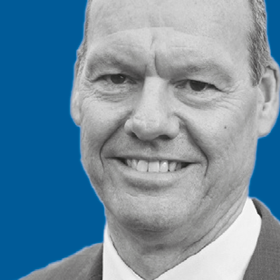 Mark Reynolds, chief executive of Mace
The biggest thing the government can do is commit to implement the National Infrastructure Assessment. That report was issued in July last year and they've done nothing to really drive that forward. They commissioned it and they've not acted on it. That's the biggest issue for me.
PM Johnson is talking about infrastructure, schools and hospitals. He hasn't got any shovel-ready schemes apart from HS2. If he's serious about putting infrastructure at the centre of his strategy he ought to say: 'I'm going to get behind the NIA and I'm going to make a government department responsible for it.'
There should also be an increase in research and development tax credits from 12% to 20% and freedom for companies to use their unspent apprentice levy on supporting their supply chain. And obviously the sector deal and implementation of the NIA recommendations.
Heathrow has to be another thing they stick with. It all goes back to connectivity, how can we continue to boost economic prosperity and productivity, so they have to support Heathrow; they cannot go back on it, that's absolutely number one. That's all about ensuring that we remain open and connected to the world.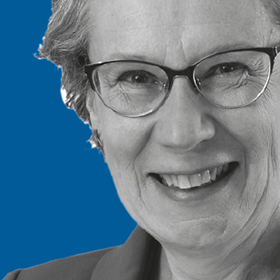 Ann Bentley, global board director of Rider Levett Bucknall
Certainty of funding of big infrastructure projects – we've simply got to go ahead with HS2. There should be adequate funding for the education and NHS estates, making sure there's sufficient funding to actually maintain and upgrade the facilities. That's where we see there ought to be a lot of work done and if they were to spend money in that area it would be a boost to construction.
There should also be clarity of legislation in terms of making sure government departments and local authorities are simply not continuing the pattern of tendering and appointing on lowest price. There's a need to improve the quality of the built product by changing the procurement rules by making sure procurement isn't just awarded on the lowest level of cost.
When Richard Harrington was construction minister he was very good, and he did take the sector seriously. There's nothing that has come out of Andrea Leadsom's office so far that I've read that suggests she's even contemplated that it's one of her departments. A one-year review hinders construction because construction has to think in longer terms than a year. A one-year spending round is utterly hopeless for construction.
Reverse VAT should possibly be withdrawn. I'm not quite sure why they've done that and ruined the cash flow of lots of SMEs

Richard Steer, Gleeds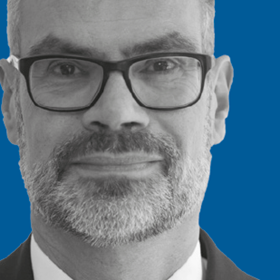 Brian Berry, chief executive of the Federation of Master Builders
I really want to see a commitment to address the housing crisis. The government has stated its commitment to building 300,000 homes: we haven't reached that target yet, so I want to see that commitment in the Queen's speech. To deliver that, we need to think about tackling the skills crisis with more support for apprentices and then that would be linked in with quality and standards to make sure that we've got the right people entering the industry.
We heard about the infrastructure revolution as part of the spending round but it could have been articulated in a much better, more vibrant, and more progressive way.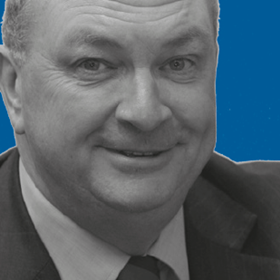 Stewart Baseley, executive chair of the Home Builders Federation
We need to see government working with industry to continue to create a pro-development environment within which the further increases required can be delivered. Policy development on both the demand and supply side will be required to achieve the government's target of 300,000 new homes a year, in particular to help SME builders play their part and on the slow and bureaucratic planning process that continues to act as a constraint on supply.
As far as housebuilding is concerned, the changes made to the planning system, with the introduction of the new National Planning Policy Framework, have made a significant difference but continued evolution of the system is required. Ensuring the new Help to Buy scheme, to be introduced from 2021, is able to deliver the projected number of sales is essential to future demand and thus supply levels; and that policies are put in place to facilitate increases in housing of all tenures, including affordable, shared ownership and retirement housing.
I'd like to see some kind of clear commitment to infrastructure – absolute categorical answers on things such as the future of HS2, the future of Heathrow, and the future of spending across local authorities

Suzannah Nichol, Build UK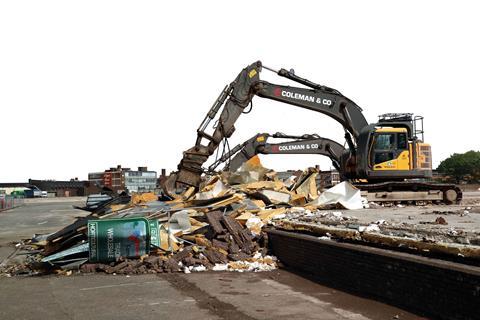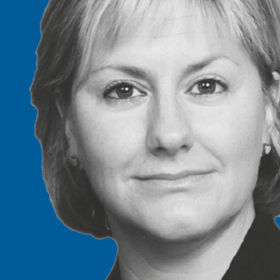 Stephanie Canham, national head of projects and construction at Trowers & Hamlins
If they encouraged more use of modern methods of construction, particularly in the housing sector, this would help accelerate growth, support innovation and start to address the skills crisis. The construction sector deal did include encouragement of offsite construction techniques in order to address the skills gap but with a limited focus on housing, so perhaps this could be elevated under the next government.
It is essential the construction sector deal remains part of the Industrial Strategy – if it's not part of key government policy then no funding or political attention will be given to it and no one will pursue the interests of the sector. While the spending review may bring more funding to the table for infrastructure and public sector housing, the inevitable downturn in the economy is already bringing a slowdown in private development which will have a direct effect on the amount of housing being built including the public sector elements of larger-scale private development schemes. Shortages of labour will be a big factor hindering development.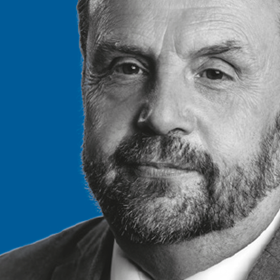 Eddie Tuttle, director of policy, research and public affairs at the CIOB
It should include certainty and commitment to the construction and infrastructure sector. We are an industry that's probably on the verge of recession, and some of the issues that we face do need clear forward planning and commitment from government. Government is a big client at both national and local level, and we'd like to see the government commit to its spending plans, particularly on big projects where the construction sector has a huge part to play, but also in terms of a commitment to ensuring housing targets are met, public spending in the sector is adhered to, and for the future the industry can deliver very much on the construction sector deal.
I think we are probably seen as the poor relation in terms of some of the other sectors out there, and it's interesting that the spending round talks a lot about infrastructure but doesn't actually mention construction very much. There are no infrastructure projects or major construction projects that will be completed in a year. It's good that there's a spending round that's made commitments for a year, but most projects tend to last longer than a year and the commitment needs to be longer-lasting.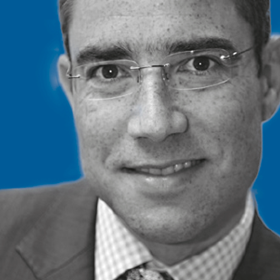 Alexander Jan, chief economist at Arup
The elephant in the room for the construction sector is Brexit. It is vital for everyone, from investors to the sector's international labour force, that a successful and sustainable resolution is reached.
Consistent policy would also be welcome alongside empowering local government – particularly our city regions – with decision-making and resources to get on with delivering much-needed infrastructure, transport and housing. Health, crime and schools tend to top the list of government priorities when it comes to spending. Carefully targeted capital investment has a role to play in helping these sorts of public services. But we also know that climate change, transport and housing are areas of increasing concern to voters. Government policy designed to secure long-term planning and investment for them would pay economic as well as political dividends.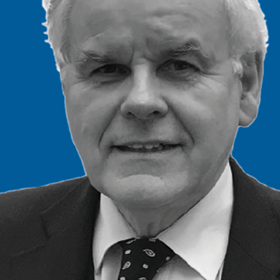 Rudi Klein, chief executive of the Specialist Engineering Contractors' Group
The one thing I would have in the Queen's speech, given the extraordinary financial pressures on the supply chain at the moment, would be a construction payments bill. And that bill would contain provisions safeguarding retention money and mandating the use of project bank accounts for all public sector works above half-a-million pounds.
More is going to be spent on hospitals, schools and so on, and that's all very promising. But given the fact the cost base for the industry supply chain is increasing ever more, banks are not lending to the industry, we have widespread payment abuse and rising costs of materials. The government has to make sure the industry has got the resources and the capacity to be able to deliver, and at the moment those resources and that capacity are not there sufficiently to meet the spending plans.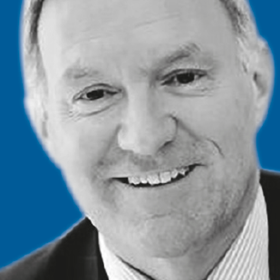 Jonathan Hook, global lead on engineering and construction at PwC
It should stick to some of the commitments around procuring for value. We are still in the early stages of initiatives in that area but I think that it's really important that that's the direction of travel and that there's an increased focus on that.
Also, I would like to see continued support for the housing market and particularly first-time buyers, whether through Help to Buy or some variation of that. Also I think there must be a commitment to start loosening the purse strings, in particular to local authorities – because that's where a lot of the underlying spend for the sector comes from.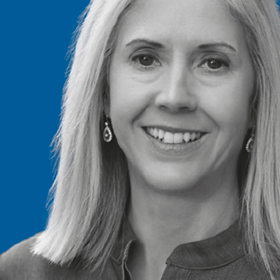 Sarah McCann-Bartlett, director general of the British Constructional Steelwork Association
At the moment, government leadership and implementation of current policy is more important than the forward legislative agenda. The government could, and should, insist that no public sector projects take retentions. This would be a simple and effective task, then the Queen's speech could support this action by foreshadowing legislation to ban cash retentions across the board.
Project bank accounts are currently mandated on public sector projects in the devolved administrations and should be used in England, but improved enforcement and an expansion of the requirement to the private sector would be a great step forward in protecting subcontractors in the event of a main contractor's insolvency. Integrated project insurance has been talked about for years. If it were mandated for public-sector projects, it would help those in the supply chain struggling to get adequate professional indemnity cover at a reasonable cost.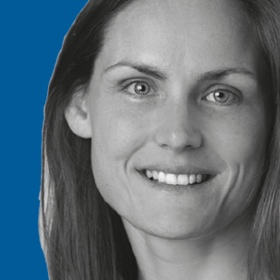 Rachel Kelly, senior policy officer at the British Property Federation
Zero-rate VAT on property repairs and maintenance will help bring forward build-to-rent developments, and also increase demand for maintenance or refurbishment jobs.
I'd also like to see a continued commitment to a multi-tenure approach to housing supply to reach 300,000 new homes a year. And the government needs to move swiftly to implement a new building safety regime, based on the Hackitt review.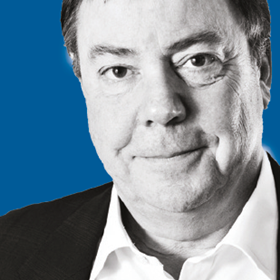 Richard Steer, chair of Gleeds Worldwide
We need to ensure there is continuity on infrastructure works and increased infrastructure works; depending on the outcome of Brexit we could do with a stimulus going through the construction industry to give the economy a bit of a kick. Also, reverse VAT, which has been delayed by 12 months, is probably an inappropriate thing and should possibly be withdrawn. I don't think there's an awful lot of skulduggery going on so I'm not quite sure why they've done that and ruined the cash flow of lots of SMEs.
Unfortunately the government don't take us seriously at all. My understanding is that Michael Gove, a few weeks ago, pulled together top people from a lot of industries to talk about Brexit and their thoughts on it, and the construction industry wasn't even represented – it's absolutely appalling.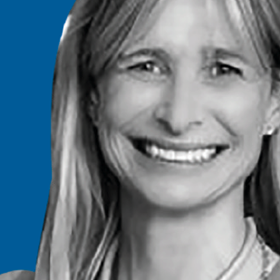 Suzannah Nichol, chief executive of Build UK
I'd like to see some kind of clear commitment to infrastructure, and that includes social infrastructure – and not a wishy-washy "we will do more infrastructure" but absolute categorical answers on things such as the future of HS2, the future of Heathrow, and the future of spending across local authorities, giving sufficient funds to local authorities to deal with infrastructure needs in their communities.
It said about a commitment to infrastructure, but I can't see anything definite or specific in that spending round. It came across as a spending review in advance of an election rather than a spending review for a government in power and looking to govern.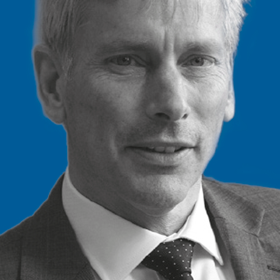 Paul Sheffield, senior vice-president of the Institution of Civil Engineers
What the built environment sector urgently needs, if it is to have a strong and productive future, is political and economic stability. More than half the funding for the infrastructure pipeline will come from private investors, and it's important that they see the UK, and our major projects, as a safe and stable place to invest their money. We need the government to assure the world that Britain remains open for business.
It is also important that the government's programme includes provision for improving project delivery in the built environment sector. We would welcome, from government, any legislative changes that reform its procurement processes to ensure principles of best long-term value are at the forefront of decision-making.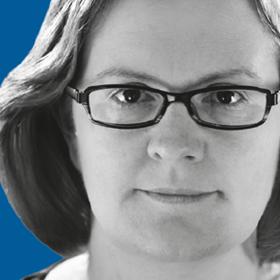 Jacqueline Glass, professor of construction management at UCL
The challenge is to make sure the Queen's speech reminds the public of the contribution that construction makes and how it is a barometer of the health and prosperity of society. The challenge we have to overcome is the megaproject overrun headlines, because every time there is a story about Crossrail or HS2 there is reputational damage to the industry. The bulk of everyday construction is not in those megaprojects. It's a messaging opportunity in the Queen's speech, about how important our industry is, in the way that it serves society and represents prosperity. The foremost thing for me is that it doesn't focus on megaprojects.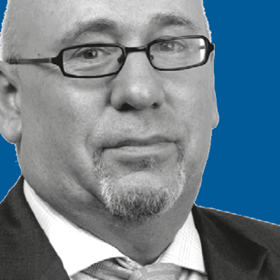 Kevin Cammack, analyst at Cenkos
I've never ever seen the economic case for the first part of HS2. I would totally endorse the northern section – I think the economic value is far greater on the northern sections and I'd be disappointed if they abandoned the whole thing. I would like to see a commitment to phase two of HS2 – the northern sections.
I would stick with the current rules on Help to Buy and I certainly wouldn't move the onus of stamp duty from the buyer to the seller because I just think that makes no sense in terms of the liquidity of the market. You either reduce it or you don't do anything with it.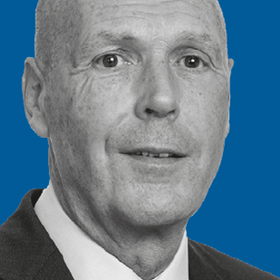 Brendan Sharkey, head of construction and real estate at MHA MacIntyre Hudson
I would love to see a change in stamp duty: I would make any first-time buyer exempt up to the value of a certain sum of money – £600,000, say – and I'm also in favour of downsizing. Over 65? Then there should be no stamp duty on a downsize. They've got to get some movement in the marketplace to allow the downsizers to come into play and the new buyers to come into the market.