It's been 10 years since Ray O'Rourke bought Laing, the grand old man of UK construction. The intensely private boss won't talk about it, but Laing O'Rourke is regrouping after the downturn: eyeing new sectors and infrastructure mega-schemes
On the hoardings outside Farringdon station in central London, there are no fewer than 17 signs with the yellow, black and red Laing O'Rourke logo. The contractor is not shy about advertising its work - in joint venture with Costain - on a £77m redevelopment that is part of the Thameslink upgrade.
As passing commuters glance at the signs, few of them would guess that, in its own industry, Laing O'Rourke is considered secretive. As the chief executive of one of its rivals puts it: "Of all our competitors, most of what I know about Laing O'Rourke is in Building's contractors' league table."
This is at the heart of the Laing O'Rourke paradox. It is probably the most talked about contractor in the UK, but also the one about which least is understood. Turnover for the year to March 2010 was high at £3.5bn - but critics point out this is down from £4.1bn in 2009. It has built groundbreaking, breathtaking projects such as Heathrow Terminal 5 and Ascot Racecourse. It has made daring expansions into South-east Asia and Australia - but it shut down its Middle East arm earlier this year as the UAE was hit in the downturn. It has more than 18,000 direct employees at a time when most big players subcontract - but staff numbers nearly halved last year.
So, as we approach the 10th anniversary of the most significant deal in the industry for a generation, when an Irish subbie that started out in a utility room gobbled up the revered, but failing, construction arm of Laing for just £1, Building asks what's next for the UK's best known, unknown contractor.
Closing ranks
Laing O'Rourke is clearly regrouping, with its 63-year-old chairman and chief executive Ray O'Rourke closing ranks to plot its next moves with his most trusted advisers. O'Rourke has an inner circle of senior managers whom he has known for years.
They include finance director Anna Stewart, a former Laing employee who was promoted from the role of commercial director earlier this year. She is regarded within the industry as a formidable operator - one senior source on the Olympics project, where Laing O'Rourke is part of the CLM delivery partner consortium, describes her as "very sensible, very level-headed". It is understood she has successfully limited CLM's liabilities in tough negotiations. "She has a good contract brain," says the Olympic source approvingly.
In a listed company, promoting the commercial boss to finance director would lead to uproar from investors: the two roles are in many ways the antithesis of each other, with the former thinking big with new growth plans, and the latter trying to rein in budgets. Two sources comment that Stewart's job swap was "very odd" and "quite extraordinary".
There are signs that O'Rourke is about to go back on the offensive.
The company is not listed, of course, so O'Rourke can run it as he pleases. But its turnover would give Laing O'Rourke a fighting chance of making the FTSE 100 index of the country's biggest companies. Perhaps it would even vie with Balfour Beatty for the title of the UK's largest contractor, given that it would have greater access to capital if it were listed on the stock exchange. Because of its size, rightly or wrongly, Laing O'Rourke is held to a different standard than other privately run contractors.
Where others see an industry giant, however, O'Rourke sees a company that he has nurtured for more than three decades, taking a risk when he could have played it safe by staying in his former job at J Murphy & Sons. Such personal control has, however, led to issues around long-term planning - most notably around Tony Douglas, the contractor's former chief operating officer.
O'Rourke is thought to have courted Douglas, then the boss of Heathrow, for at least 18 months before he became chief operating officer - and his employer's successor-in-waiting.
Douglas was hired in 2007 but was gone by 2009. At the time, there was plenty of talk about rows between the two. The reality is said to have been more prosaic: Douglas suspected that someone like O'Rourke would struggle to loosen his hold on the company and, as the months wore on, that turned out to be true.
"Tony thinks Ray is a superstar, has a brain the size of a planet and is a man with an entrepreneurial edge," claims a source who knows both men. "The deal was that Ray would step down after two years. But it'll be about 20 seconds after he draws his last breath that Ray will take his hands off that steering wheel."
A fresh offensive
The vehicle Ray O'Rourke is driving today bears little resemblance to the tiny outfit with just £11,000 of work that he and his brother Des founded in 1978 in the utility room off Ray's garage. But after almost a decade of growth, in which turnover peaked at £4.2bn in 2008, Laing O'Rourke has struggled in the downturn. Only the Australasia division has recently demonstrated any real growth. And the drop in turnover this year is in contrast with the interim results of Balfour Beatty, which reported a modest increase to £5.2bn for the six months to 26 June 2010, up from £5.1bn in the first half of 2009. Some rivals sneer that Laing O'Rourke is now "just a contractor", and not the multipurpose, multinational programme manager and builder that its founder envisaged.
But there are signs that O'Rourke is about to go back on the offensive. Last month, he pushed ahead with his audacious 2020 plan, which aims to establish the company as a giant in such diverse sectors as oil and gas, power and mining. The plan includes the formation of a major projects unit, which will be carved out of the London Olympics team and chase megaschemes around the world.
Huge infrastructure projects are the future of the company under the 2020 plan.
O'Rourke signalled his ambitions in the mining market when he joined the non-executive board of Anglo American last December - ironically, the move has meant he has opened himself up to some public scrutiny: the mining giant is one of the UK's most prominent listed companies.
Huge infrastructure projects are the future of the company under the 2020 plan. And it is already winning such schemes. Last March, it finished the construction of Darling Downs power station in Queensland, which now lights up 400,000 homes. In western Australia, Laing O'Rourke is working for Rio Tinto on an underground project to extend the life of the Argylle diamond mine, with a 3km conveyor, dewatering facilities and crushing machines.
O'Rourke has underlined the seriousness of this shift in direction by sending his most trusted people to lead the charge. Steve Hollingshead has been sent to be chief operating officer of Australia, a country the Irishman is believed to adore. And fighter that he is, O'Rourke will not give up on the Middle East: Liam Cummings, the former head of M&E arm Crown House, will become managing director for the region from January.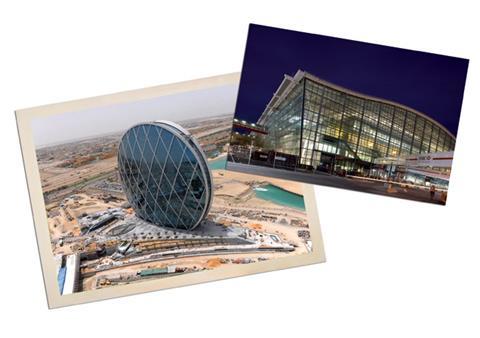 View from the outside
So will it work? A source close to Laing O'Rourke insists: "They are a very impressive organisation. It's privately owned, so does not have the requirements of [listed companies such as] Balfour Beatty or Carillion. There is an impressive entrepreneurial spirit, like being part of the consortium doing the London Olympics."
The perception is different among its rivals: Laing O'Rourke is a company that is scrambling to rediscover its way after shutting its Gulf division, failing to win places on recent frameworks for Procure 21 and school academies, and that has been hit by that dent in its turnover.
Its order book stood at £8.2bn on 31 March, down from £10bn the previous year.
Another industry source says: "In terms of infrastructure, they're well positioned but they're up against some serious opposition, particularly in the UK. It's understandable that they're diversifying into other parts of the world as there's clearly work out there, and they've got tremendous expertise.
"The question is whether they can export that - things like their drive for innovation will stand them in good stead, but I'm not sure if that's enough of a unique selling point. A lot is going to depend on their people - and I wonder whether Ray himself is taking too much of a back seat with their customers for someone who's obviously a big asset to them."
Part of the issue will be that some of the working practices that have differentiated Laing O'Rourke from competitors in the UK are not necessarily suited to a tougher market - and in any case may not be replicable overseas. The most obvious example is direct employment. Ray O'Rourke has maintained his subbie roots, insisting on his own workforce, despite his company's position as a lead contractor. Today, most such companies do not see the need to have vast numbers of workers on the permanent payroll. When the United Arab Emirates began to falter and Laing O'Rourke had to lay off 17,500 people, the company forked out nearly £17m in redundancy payments.
But this is typical of O'Rourke, a man who is said to prefer a pint of Guinness to the glasses of wine that are usually on offer at industry shindigs. Many of the other bosses who attend these events feel that they struggle to get to know him.
"He's blunt," says the chief executive of a listed contractor. He has met O'Rourke a few times, but his clearest memory is of a dinner in 2007. A dozen or more bosses were discussing the skills crisis, and how they needed better business brains and university graduates to lead their companies.
"Ray said, 'All you think about are suits, not the people on site'," recalls the source. "They're the people you should be thinking about."
O'Rourke was then pressed on how much he had paid his electricians on Terminal 5. "Not enough," he replied. "£100,000 - and that's not enough."
The source continues: "He calls a spade a bloody spade. He has a reputation for controlling everything and his groundworker concrete background shines through."
Union sources concede that O'Rourke pays above the industry standard, and this calms their concerns that he can be dismissive of the Working Rule Agreement. His site-by-site attitude to remuneration led to the Terminal 5 pay deal, still an idyll for industry workers today.
Union sources concede that O'Rourke pays above the industry standard
O'Rourke does not lead union negotiations but, again, his inner circle comes to the fore. Long-time lieutenant Bernard Dempsey was the main man for years, although he recently took some time off, with industrial relations adviser John Flavin filling the void. The negotiations are straightforward, because they are with men who speak with one voice – Ray O'Rourke's.
Dempsey has an English accent, but points out that this was only a result of moving to England when he was two years old. "I'm a Paddy really," he is said to sometimes joke.
When it comes to its supply chain, Laing O'Rourke also has a mixed reputation. One of its detractors is a senior figure at a regional contractor. "I think Laing O'Rourke is too political, engineering certain situations with suppliers and consultants." In other words, it needs to assert its authority at the top of the supply chain. Even if this were the case, it would hardly be unusual for a big contractor.
Yet an architect who recently worked with the company - and whose practice is big enough that a strong-armed organisation might want to slap it down - says: "We just completed a project with them and we had a good relationship from start to finish. For example, their approach to prefabrication was excellent - they understood that modern buildings need prefab."
Ray O'Rourke might be pleased with that comment, but he won't be happy that it was shared with the press. The former cabbie from County Mayo in western Ireland is renowned for giving journalists short shrift when they call him. Discussing rugby is a way to put him at ease, but he will not stay on the phone for long and is unlikely to divulge anything newsworthy.
He and the company declined to comment for this piece.
He also extends the veil of secrecy to his staff. One former employee recalls a conversation in Birmingham a few years ago. "He loathed the fact that people were speaking to the press. He got in front of managers of all grades and basically said: 'My message to all of you is don't speak to the media'."
If anyone in that group had leaked any information, it cannot have been a particularly juicy titbit. Journalists have found it difficult to cultivate sources within Laing O'Rourke, despite its large workforce.
The former employee believes this isn't just down to O'Rourke's private nature: the Irishman also holds a bit of a grudge about the sceptical response to his purchase of Laing, the old English gent of construction. This hurts O'Rourke, who loves his industry and retains a sense of wonder at the scale of work his company undertakes. As the 10th anniversary of that Laing swoop nears, Ray O'Rourke and his company are as guarded as ever. But that won't stop an entire industry talking about them.
Top 20 Laing O'Rourke major projects 2005-2010
1 Heathrow Terminal 1 and 2 £1,500m
2 RAF St Athan military training centre £830.5m
3 St David's 2, Cardiff retail centre £535m
4 One Hyde Park apartments, London £490m
5 Trinity Leeds, retail centre £350,000,000
6 The Yes Project, Rother Valley leisure park £300m
7 Greenwich Millennium Village £200m
8 Rock Triangle mixed-use development, Bury £200m
9 Walkie Talkie, 20 Fenchurch Street £150m
10 Oxford Brookes University, library and teaching building £132m
11 Guy's hospital, cancer treatment centre £120m
12 Radcliffe infirmary, student accommodation £100m
13 Basil Hill Barracks, Corsham, Wiltshire £100m
14 West Cumberland hospital, Whitehaven £100m
15 Pembury hospital, Kent £100m
16 Steetley regeneration, Worksop £100m
17 Midlands housing framework £100m
18 Haywood and Stanfields Hospital, Stoke-on-Trent £100m
19 Bothwell Street Hotel, Glasgow £100m
20 Radcliffe infirmary, observatory quarter £100m