In this exclusive interview, the Heatherwick Studio founder outlines the philosophy behind his mission to put the soul back into building design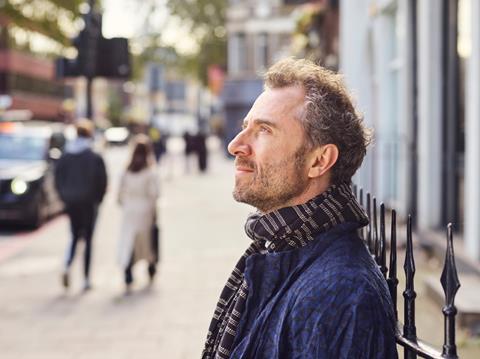 "If you think of buildings as either givers or takers… to me, that's a taker."
Thomas Heatherwick is pointing at a rather drab-looking 1980s office block near King's Cross station. "That's not a giver, is it?"
The plan for Building's sister title Building Design's interview with the Heatherwick Studio founder is to take a short walk through King's Cross to the firm's new office while he points out buildings on the street which he considers boring. His team has issued strict guidance that we attempt to usher him back to the office as quickly as possible to stop him from getting "distracted". The walk will take around three minutes, according to Google Maps.
Sure enough, 15 minutes after exchanging greetings outside a Travelodge, we have not yet moved a single step. It is actually probably the poshest looking Travelodge that Building Design has ever seen, an elaborate grade II-listed Edwardian building called Willing House on Gray's Inn Road with a huge Oriel window and a pair of large stone lions with angel wings above the entrance.
The building at which Heatherwick is pointing is across the road. Apart from a grid of small windows, its plain brick facade is almost completely featureless.
The problem with boring buildings, he says, is that they don't just dull the senses, they are a "serious health hazard" for our mental wellbeing. In a recent series for BBC Radio 4, he spoke to a cognitive neuroscientist, Colin Ellard, who explained that boring facades can cause "abject misery" to the people who walk past.
They can lead to self harm, drug use and, in cases of the blandest buildings, heart attacks, Ellard claims, because they cause the release of a hormone called Cortisol which raises stress levels. "It's no exaggeration to say that bad facade design is a matter of public health," he told Heatherwick.
Willing House, which also happens to be Heatherwick Studio's former office, is an example of an era when buildings were "generous to society, thankful". It is a type of design that was ubiquitous before the First World War.
They became rarer and simplified due to the influence of European design movements such as Bauhaus and Art Deco in the decades that followed and then vanished almost completely after the Second World War as conflict-ravaged cities rebuilt themselves in brutalist styles inspired by Le Corbusier, a man whom Heatherwick blames more than anyone else for the "blandemic" which has afflicted the built environment for almost a century.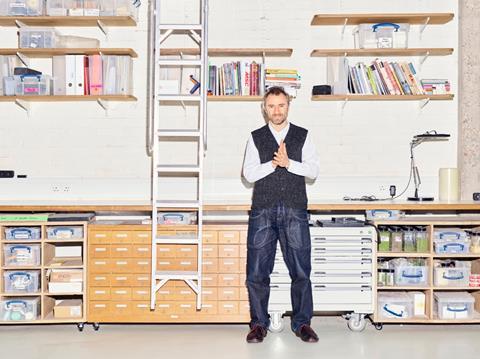 "Cities around the world have been engulfed by soulless and depressing buildings. We all know it. But no one's talking about it," he says.
"I think we've become desensitised to it. And I think it's only when we get a national conversation going that I believe it will actually support developers, building designers, city officials and everybody to make better places that are less likely to be demolished.
"I'm not using the word 'beauty' or 'ugly'. I don't think we're even at the point to begin having that conversation… It feels like we're at the point where we're just discussing whether something has a negative impact for people going past – and I think this 'boringness' is the only word I can use."
Why is he talking about this now? He has just launched a campaign calling for building designers – Heatherwick, who famously never trained as an architect, appears to prefer this term – to put some "soul" back into buildings.
I find writing excruciatingly difficult, but I find it an amazing forcer for your thoughts
Alongside the radio series, he has published a book, Humanise, which serves as a manifesto of sorts for his campaign. He has been writing it for five years with the help of various collaborators in what he admits has been a "long and painful process … I find writing excruciatingly difficult, but I find it an amazing forcer for your thoughts."
The motivation for writing it was not an encounter with an egregiously boring building, or any specific experience with a client. Rather it was a sense of wanting to "join the dots" in the work that Heatherwick Studio has now been doing for nearly three decades.
"Having a studio has been the biggest project of my lifetime," he says. "There have been certain ideas that have been driving the work that we've been doing in the studio. And I knew that, by writing the book, it would help to clarify things for ourselves, if nobody else.
"So, in some sense, I knew that, while appearing to be writing something for others, I was really writing something for myself and my team."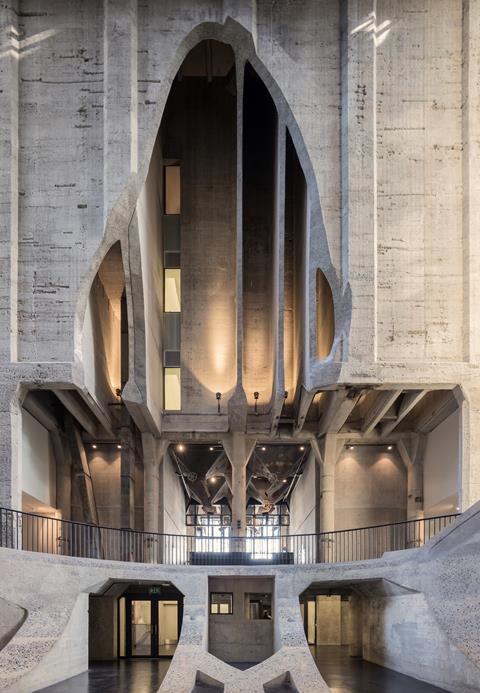 So, why should anyone else working in the built environment care? Heatherwick, as readers will know, has long been a controversial figure, often looked down on by architects who begrudge the success of someone who did not have to endure seven years of architectural education, ritual humiliation by professors and unpaid overtime in assistant roles before finally achieving the status of an overworked toilet cubicle designer on a middling salary.
Some see him as a kind of charlatan, dazzling wealthy clients with outlandish designs which pay no regard to efficient use of space and materials or what Heatherwick describes as the "puritanical mindset" taught in architecture schools.
"He hates architects and architects hate him," Building Design was told by one architect at a recent awards event when asked what the profession thought of Heatherwick.
It is not a reputation which Heatherwick has particularly tried to play down. "He thrives off it," another architect at the event said.
The architecture writer Jonathan Meades was asked if he would like to be interviewed for the Radio 4 series. His response, read out by Heatherwick on the programme, was that "the last person who should be doing a series on urbanism was a designer".
"Thanks Jonathan, I won't take it personally," Heatherwick remarked.
Then there are the post-construction issues which have plagued many of Heatherwick's designs. The B of the Bang, a huge, 56m-high sculpture built outside of the City of Manchester Stadium for the Commonwealth Games in 2005, famously started shedding its giant steel spikes within weeks of its completion. It eventually had to be dismantled and sold for scrap.
The humanise rule
"A building should be able to hold your attention for the time it takes to pass by it".
This is the mantra which Heatherwick uses to sum up his philosophy, something that he says is being "failed today by building designers around the world".
"I have no interest in telling people precisely how buildings should look and, even if I did, nobody would listen," he says, arguing that a building just needs to have enough "interestingness" to engage people who experience them.
He sets out three viewpoints of a building where this test should be passed: city, street and door.
From 40m, a passer-by should be able to appreciate the overall form of a building. "When we experience a building in this way, it's like looking at a whole object – like a sculpture or a piece of jewellery… and that distant building has the power to make us feel something."
From 20m away, a viewer is unlikely to be able to take in the whole building, but should be able to get a better impression of its "texture and personality… There should be enough visual interest to trigger your curiosity and make you want to look again."
It is at a distance of 2m where a building's materials, details and craftsmanship should "really impact you", says Heatherwick. "A properly complex object is one that rewards your attention. The more you look at it, the more it reveals itself to you in layers of patterns."
Two examples of buildings he says pass these three tests are the Parkroyal Collection hotel in Singapore, designed by WOHA, and the Edgewood Mews social housing estate in north London by Peter Barber Architects
Manchester council sued Heatherwick Studio and two subcontractors for £2m, with the three eventually settling for £1.7m out of court and releasing a statement about their "considerable regret" over the issues which had befallen an "ambitious and ground-breaking design".
The new London Routemaster buses designed by Heatherwick in 2011 needed to be retrofitted with windows that could be opened after complaints of excessive heat from passengers. Vessel, a 46m-high, beehive-like structure of stairs in Manhattan, opened in 2019 and permanently closed to the public just two years later after four people used it to commit suicide by jumping from it.
Most notoriously, there was the Garden Bridge, a pedestrian crossing of the Thames which was championed by then-mayor Boris Johnson but cancelled soon after the former prime minister was replaced by Sadiq Khan, though not before some £46m of public money had been spent on it. The idea, which reportedly came to the actress Joanna Lumley in a dream, was actually the victim of politics, Heatherwick says. He remains good friends with Lumley, and she often visits him at the studio.
It is telling that Heatherwick Studio, which employs around 200 people, has never won or even been nominated for a Stirling Prize. But Heatherwick is arguably among the top five British "starchitects" in terms of his international status and brand recognition.
Many of his projects, including an artificial island park off the west side of Manhattan, the Bombay Sapphire distillery in Hampshire and an art gallery carved out of the inside of a grain silo in Cape Town, South Africa, have an undeniable visual power and uniqueness. His design approach may be unsettling, unorthodox or even blasphemous to many registered architects, but it most certainly isn't boring.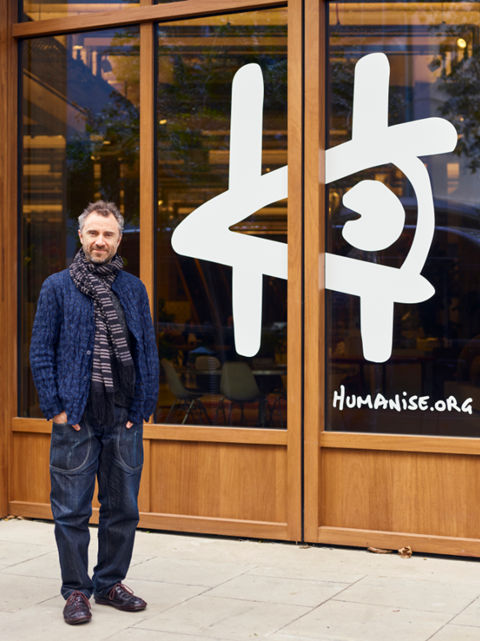 Heatherwick has finally made it to the studio's new office on Argyle Street, passing by a window with a large Humanise campaign logo painted on a ground-floor window, a drawing of an eye opening. Hoardings partially surround the entrance of the office, which is still under construction.
Inside there is a huge ground-floor exhibition space filled with models of Heatherwick's projects, some of which have been built, some – like the Garden Bridge – which fell by the wayside. There are also pieces of furniture, including various twisting benches made out of wood or metal, and several of the designer's famous Spun chairs.
At the back of the room is a full-size pavilion made from curved pieces of glass, his first sizable project, designed in 1992 during his final year of university and described by Heatherwick as "the most perfect thing in the world". Students had only been expected to make a model and tutors had pleaded with him not to attempt building the real thing, Heatherwick recalls.
"I found that even most tutors around me were quite bored. So, when they realised that we were going to do this real thing, I ran everywhere, because I have confidence that this will be possible to do."
Every weekend he would go to the house of Aran Chadwick, now a director at structural engineer Atelier One, and do the computer modelling for the structure. "Now I look back at how primitive it was, but how advanced it felt at the time."
It gave me the confidence that things could be done differently
It turned out that the modelling had not taken account of the stretching of the surface of the glass panes, meaning that they had to be fixed in place with 2km of velcro. The pavilion, which has been cleaned after sitting in a garden in Sussex for three decades, still looks surprisingly contemporary.
"It gave me the confidence that things could be done differently," Heatherwick says. "It's here, really, because it gave me the confidence to start the studio."
The problem with architectural education, he says, pouring coffee in his first-floor office, is that there is an overly "academic atmosphere". He believes this effectively becomes a seven-year "indoctrination" by tutors who are still in the grip of the writings of people like Le Corbusier.
"I certainly felt that I wasn't academic enough to follow that route. And you don't have people who are coming from very different life experiences, and life confidences."
He is not a huge fan of Le Corbusier, then? "I'm one of his biggest fans," he insists.
Notre-Dame du Haut, a chapel in Ronchamp, France, built in 1955, is one of the "best buildings I've ever seen in my life", Heatherwick says. But he describes the brutalist pioneer as a "paradox", someone who "advocated mass boredom, while having the ability himself to make arguably some of the most interesting buildings of the last century".
He has likened the followers of Le Corbusier to a "cult", a group of elite architects who wilfully ignored the protests of the general public in the postwar period as urban planners tore down 19th-century city centres and replaced them with "emotionally dead places".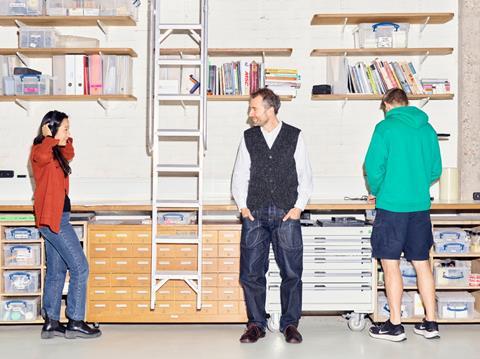 Last week, at the party's conference in Liverpool, Labour leader Keir Starmer announced plans to build several large-scale new towns across England. How would Heatherwick want them to look if he was appointed as masterplanner?
"I haven't been asked yet," he clarifies. But he says he has sympathy for people who want to make streets, and that there has been a "big debunking of the Corbusian idea that streets should be abolished."
Starmer has suggested that the towns would be built in a Georgian style, the go-to for planners in recent years who are familiar with the late Roger Scruton's influential 2019 Building Better, Building Beautiful report. But Heatherwick believes that architects should not need to borrow styles from other eras.
"If somebody wants to, they can do that. But I think that there are ways that we can be modern, but have values that we've learnt over time that can make engaging human places."
In the early 1980s Heatherwick's father took him to a "buildings of the future" exhibition in Milton Keynes, which was still under construction at the time. "There was this pyramid house and another house which had curved glass and they were ecologically very progressive. And they were bold."
Two decades later, Heatherwick's practice was made the lead artist for the town for a short period, and out of curiosity he went back to find those houses of the future and see what had happened to them.
Going past, it really hit me how buildings aren't influential
"I finally found, buried away, the pyramid house with the most ordinary buildings machine-gunned next to it," he says. "And, going past, it really hit me how buildings aren't influential.
"You look at special buildings that get built a few years later – totally mediocre, making no effort, cynical. Because human nature gives itself the excuse to say, 'oh, well, they had a different budget', or 'oh, they had a different city planner', or 'oh, well, that was a different time', or 'oh, well, it's much harder commercially now'.
"We come up with a vast list of excuses that people give themselves for not trying harder with projects."
With his book and his campaign, Heatherwick is calling for architects to be more adventurous, to take more risks and pay more attention to the exterior of buildings in a way that will enrich the lives of people walking past, the vast majority of whom will never step inside.
A "lack of emotional intelligence" among designers has deadened the visual appearance of cities, he says. Modern buildings prioritise interiors, with ornamentation on the exterior too often seen as a type of "shallow vanity". They give nothing back to the public realm – they are takers.
"We all feel that. You can feel when something has that cold, sterile lack of engagingness. And so this is just an incredible opportunity around us now. I think there's the potential for a real renaissance of cities."
Heatherwick hopes that, if designers start taking a more "generous" approach to buildings, "we can usher in a new era".
"The key to it is the public having a voice and the industry being really interested in the feelings of everybody. Because who are we designing for?"