We go from feeling a little smug at discovering someone else's mistake (for once) to surprise at hearing a PR guru's choice of new career and seeing the out-of-favour Garden Bridge praised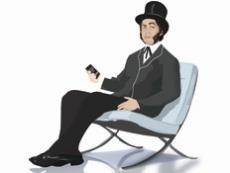 Accountable for their actions
Accountants are invariably dull, but usually reliable. Not always, though. While perusing the annual accounts of Buckingham Group Contracting, filed at Companies House last week, I became aware of a series of incomprehensible non sequiturs. On closer inspection, I realised that the document contained only odd-numbered pages – even-numbered pages were missing. I called up Buckingham to ask if this was intentional. "Bear with me a moment," said the chap at the other end of the line. He called back a few minutes later. "You're right," he said. "I'm not sure what's happened, but an accountant must have made a mistake with the upload." He added with a chuckle: "You've stirred up a right hornets' nest in the accounts department." Ouch.
Blowing his own Trumpet
President Trump has claimed he's had the "great idea" of fitting solar panels to the wall he proposes to build along the US's border with Mexico. Speaking at a rally in Iowa, Trump said the wall – which could cost a conservative estimate of £17bn, with Mexico eventually expected to pay – could be fitted with the panels to generate energy. "The higher [the wall] goes, the more valuable it is," the POTUS said. Which sounds perfectly reasonable. The only fly in the presidential ointment is that the idea appears to have been submitted to the US' Homeland Security department back in April by a Las Vegas businessman named Thomas Gleason. Still, one of the first rules of politics is to never be backward in taking credit for other people's ideas.
A higher calling
I've heard of journalist colleagues going over to PR – aka "the dark side", which I'm told is a famous science fiction film reference – but it's not often I hear of PR types turning to God in a big way. Until now. Steve Hilton, he of Steven Hilton Consulting, is walking away from a stellar career promoting the likes of RICS, the RIBA and Tuffin Ferraby Taylor, to become a vicar. Hilton started training for this role some years ago, apparently, and says his move in August will be to a calling that has taken slightly longer than he had anticipated to fulfil. "But isn't that always the way? Things we care about, that we take time to nurture – they often can't be rushed," he says. We quite agree.
Digging up the bridge
You remember how everyone thought the Garden Bridge was dead in the Thames water? Clearly no-one has seen fit to tell Richard Rogers. The world-renowned architect wrote in the London Evening Standard only this week about how the bridge – known in Twitter circles as the "Folly For London" – can help the capital "retain its global status". With London mayor Sadiq Khan effectively putting the kibosh on the scheme a few months ago, Rogers' intervention is a little puzzling. Some might think Standard editor George Osborne, who as chancellor guaranteed the bridge £30m of taxpayers' cash, put Rogers up to it. What do you think?
A fitting tribute
Now if we're talking about Thames bridges, let's mention Waterloo Bridge, which opened in 1942 and is known by some as the "Ladies Bridge", due to the number of female construction workers who built it. It features four plinths yet to be filled more than half a century on, but this could change if Project Sculpture is successful. Open to schools across London and culminating in an exhibition next year, this could see them finally inhabited, perhaps by works reflecting the achievements of women working in engineering and construction.
Sailing ahead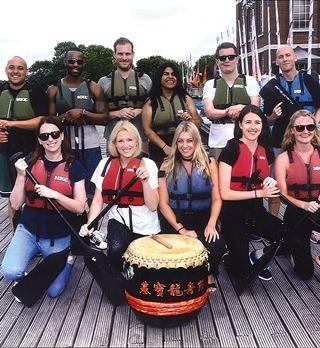 Building assembled a crack squad of rowers for the annual London Construction Industry Dragon Boat Challenge, held last week in north-west London. Named Building Barracudas, the vessel ploughed through the water at an impressive rate of knots, covering the 200m distance in just 48 seconds. Unfortunately, it wasn't fast enough to get us into the top echelons of the rankings table. Thankfully, it was held the day after the hottest day of the year so far – otherwise it might have been tempting to capsize into the drink. One of our team said: "The weather was pleasant and the alcohol was flowing." So there we go, a good time was had by all and the event raised more than £24,000 for industry charity Crash.
Send any juicy industry gossip to hansom@ubm.com