The CBI's Nicola Walker on why business supports Labour plans to allocate public land to small builders - up to a point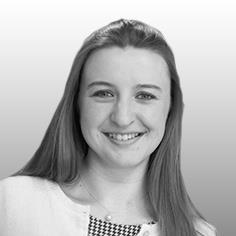 This week the CBI responded to the call for evidence by the Independent Housing Commission, led by Sir Michael Lyons, which is advising the Labour Party on how to build an ambitious 200,000 homes a year.
Although housebuilding starts are at their highest since 2007 with 122,000 homes started in the 12 months until December, completions over the same period are in fact down by 5%.
The reality is we should be building 250,000 homes a year just to keep pace with demand, so we welcome the focus on driving up supply.
Buying a home is the biggest purchase most of us will ever make and, whether you buy or rent, it is our biggest financial outgoing. A housing market where supply does not meet demand leads to house price volatility, making it harder for people to get on or move up the property ladder and pushing up prices in the rental market.
In London and the South-east in particular, a lack of quality affordable housing is damaging UK competitiveness and affecting businesses' ability to attract the skilled employees they need. Indeed, housing was the second biggest concern for CBI London members in our Business Survey last year.
The focus must be on upping the pace of local authority land release and more local authorities partnering with the private sector to build the homes we need
We must also not forget the economic stimulus housebuilding provides, creating growth, jobs and improving skills. For every pound spent on construction a multiplier of £2.84 is generated and the 200,000 homes envisioned by Labour would create 300,000 jobs a year directly, with 1.5 million jobs supported in the wider supply chain.
We welcome the debate between politicians, businesses and the public on the merits of new towns and garden cities to support the creation of new communities, which should relieve pressure on high-demand housing markets.
So what do we want to see Sir Michael recommending to Labour to help boost the supply of new homes? The two critical issues that are highlighted time and again by CBI members are access to land and planning.
It is critical we see more government and public sector land being released. The focus must be on upping the pace of local authority land release and more local authorities partnering with the private sector to utilise innovative approaches such as "build now, pay later" to build the homes we need.
We also need to see action on removing blockages and delays in the planning system. The CBI supports the National Planning Policy Framework (NPPF) but we want to see all local authorities taking a proactive approach to planning reform, avoiding lengthy delays, and co-operating with each other to see enough homes built to satisfy local demand and support local business needs.
The Labour Party has already signalled its interest in enabling local authorities to include a higher proportion of smaller sites in their land supply and guaranteeing access to small and medium sized house builders in order to boost their involvement in the market. This is the right approach because smaller firms have great potential to contribute to increasing the supply of new homes.
But this has to be pursued cautiously, as setting blanket percentages of public land releases for any particular type of housebuilder could cause distortion in the land market and slow down delivery. This will also require a focus on improving small and medium sized house builders' access to finance, an issue which is currently the biggest barrier blocking their ambitions to expand.
Financing new development is going to be an important challenge as the public purse strings are likely to remain tight. One important funding stream we need to unlock is institutional investment in homes built to rent. It is vital that we do not forget that meeting the needs of "generation rent" by driving up investment in the private rented sector can also help to supply new quality homes, for what is now the second biggest housing tenure in England.
As the economic recovery gains momentum and the housing market shows renewed strength, we need businesses and politicians to work in partnership to deliver a supply of new homes which will support future generations.
Nicola Walker is director for business environment at the CBI