Greater collaboration from local authorities could unlock big opportunities for construction and boost the economy as a whole, but before we think outside the box, we first need to re-construct it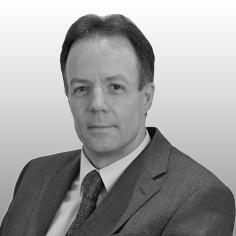 Partnership can be a powerful word and a force for future good. It is also a much abused term prone to over promise and under delivery.
Equally, local authority boundaries mean a great deal to public sector institutions (and in particular local authorities) and yet, in most cases, they are meaningless to the economy and housing markets the real world works in.
Worse still, local rivalries can stifle innovation and encourage insular thinking rather than encouraging a focus on collaboration for economic and social purpose.
They can even act as a barrier to the delegation of financial powers that have the potential, when properly aligned with local collaboration, to unlock economic and housing growth.
This is all the subject of a new report by urban policy research firm Centre for Cities called Breaking Boundaries, which was published in March. The report, which Capita sponsored,argues that by working together on the issues that affect the performance of their local economies ­such as transport, skills, housing and planning, ­councils can do more to both support local businesses and residents, and to drive economic development.
This is a clarion call to local government to adopt existing models, such as the combined authority in Manchester, and new arrangements elsewhere such as economic prosperity boards and strategic county partnerships.
But it is also a call to central government to offer financial incentives and decision making powers linked to these partnerships - that word again - building on the experience and success of the combined mayor and Greater London Authority model in the capital.
This is not about delegating powers and incentives for the sake of it, or part of a long drawn out power play. This is about taking action at the local and national level to unlock more economic potential and achieve more than would otherwise be the case.
This is not about delegating powers and incentives for the sake of it. This is about taking action at the local and national level to unlock more economic potential and achieve more than would otherwise be the case
At the launch of the report Alexandra Jones, chief executive of Centre for Cities, encouraged the government to build on city deals and combined authorities to "create a framework for tailored devolution" with more powers and autonomy going to places willing to work more closely together.
At the same time she called on local areas to "be bold" and to work together to create greater opportunities for investment and economic development and to explore the opportunity for integrated budgets and decision making.
But how important, I hear you say, is this all for the readers of Building? The answer, quite simply, is considerably so.
Apart from the opportunity for greater cross-boundary collaboration and co-operation on planning, which in itself will help stimulate more sustainable development, there could be real benefits to the construction industry from cross-boundary working on housing and regeneration. Add infrastructure to the mix and it is a potent recipe for more speculative and cross-sector development. It is a route to putting some teeth behind the duty to co-operate on planning matters that neighbouring authorities already have, but too frequently ignore.
I also see this approach offering a platform for more engagement and collaboration with Local Enterprise Partnerships, particularly where LEP boundaries match, or are at least close to, the new local authority partnership or City Region boundaries. In other words, let's line up our boundaries for functional economic areas and put growth in the driving seat.
Consequently, this is not an issue for debate just among public policy makers; it is more important than that. And it is also not just a story about London and the South-east - it is about the opportunities that extend across the country as a whole.
And that means it is of direct relevance to all places where there is economic potential for growth. Get that right, and maybe, just maybe, there is an opportunity to enable a greater rebalancing of the economy and a chance to grow and develop emerging housing markets across England and the UK.
I don't want to be accused of hitting the hyperbole button. However, active support and encouragement for greater local collaboration and incentives could make a difference.
Austerity measures have already had a real impact, with more cuts to follow, but they lean towards encouraging a focus on cost cutting and efficiencies.
To be sustainable, they need to be supported by a stronger emphasis on functional economic areas and the potential for local areas to sustain and enable greater growth.
Working across boundaries is never easy.
But now is the time to completely re-construct the box, not just think outside it. Breaking Boundaries is an important report with potentially far-reaching impacts. I hope you will give it a read.
Richard McCarthy is executive director for central government and housing in Capita's property and infrastructure business