Cameron's reshuffle affects key positions for our sector and of most concern is the downgrading of the housing minister role to a junior ministerial position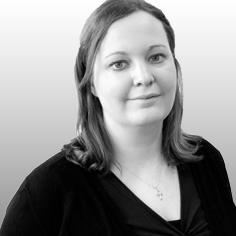 As far as the world outside Westminster is concerned, there is often little noticeable impact on day to day business following ministerial reshuffles. Changes briefly dominate news headlines, providing ammunition for those partial to a little Thick of It style analysis, before government settles back to business as usual.
The changes unveiled by David Cameron this week that affect construction will, in all likelihood, follow this pattern - at least in the short term. However, the changing of personnel in a series of key positions for the sector sends a worrying signal to an industry that has suffered from a lack of direction and consistent leadership within Whitehall.
Chief among these is the loss of Mark Prisk as housing minister, after just a year in the role. The thinking behind Prisk's loss is a matter of conjecture - the reason given that the 51-year-old was asked to "make way for a younger generation" seems odd given that new incumbent Kris Hopkins is Prisk's junior by mere months.
Whatever the reasoning, the replacement of a figure who has quietly worked hard to push through policies that have helped the sector toward its current recovery, is difficult to stomach given that recovery is still in its early stages; notwithstanding the credentials of Hopkins, a former leader of Bradford Council, as his successor.
This concentration of power in the Treasury is worrying from the point of view of creating housing developments that are sustainable
Of equal concern is the fact that, with the change, the housing minister role has been downgraded to a junior ministerial position. It may be that this is because housing is deemed so important it is being led by Treasury, so is actually more embedded than ever in the heart of government. If so, this hasn't been articulated. In any case, the fact that government has created the sense that decisions on housing policy will be led entirely by a national economic prerogative is cause for concern.
Of course, for a sector that has only just emerged from recession, getting homes built is the priority - and the notion that this can help fuel a general economic recovery is well rehearsed by the industry. But the concentration of power in the Treasury is worrying from the point of view of creating housing developments that are sustainable in a social and an environmental sense. There is already a lack of urgency around affordable housing reform, and the Treasury's general apathy towards green policies is well documented.
Against this backdrop, it is to be hoped that Hopkins will act as a vocal champion for these issues - and industry should support him in doing so.
We have an obligation
The appalling conditions faced by migrant workers on many Qatar construction projects have rightly come under scrutiny in recent weeks, after the revelation that 44 Nepalese workers died on sites in the country in just two months this summer. In turn, the spotlight is increasingly being turned on those western construction firms - including UK ones - working in the region, over their responsibility to improve working conditions.
We report this week that legal firm Leigh Day is investigating whether claims could be brought against UK companies working in the region, which should act as a warning to companies to check their legal obligations on site safety. Even more fundamental is to consider their moral obligation towards the workforces on their projects. It may be the case that companies lack the power to directly influence conditions. But if dangerous practices continue to go unchallenged, there will never be an incentive for those who can alter them to change.
Sarah Richardson is the editor of Building