Berkeley Group chair calls for the UK to remain in Europe as housebuilder reports stellar results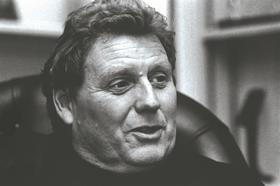 Berkeley Group chairman Tony Pidgley has made a plea for the UK to remain in the EU as the firm reported stellar profit growth for the year to April.
Pidgley said the London-focused housebuilder was a supporter of the UK remaining in Europe because it was "the best way for London to remain a world city."
The call came as Berkeley, which now builds 10% of all new homes in London, reported pre tax profit up 42% to £540m, on revenue up 31% to £2.12bn.
The growth came in the year Berkeley brought forward a series of high-profile riverside schemes in London, including Riverlight, Chelsea Creek, Battersea Reach and one Tower Bridge, and also started work on its One Blackfriars tower in Southwark. The firm said the housing market had returned to "normal conditions" after a high in 2013/14, with cancellations of house sales at historically low rates of 10%.
Berkeley built 3,355 homes in the year, a fall from the 3,742 sold in 2013/14, with the average selling price soaring to £575k from £423k as the high-value London schemes came on stream.