In the first of five quick fire guides to big changes at major contractors, we look at latest shake-up at Lend Lease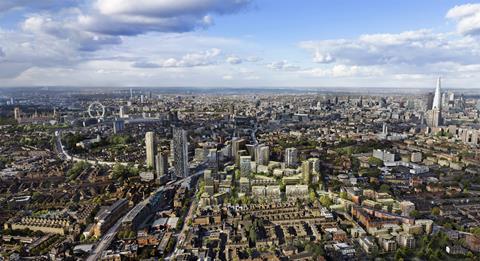 Recent changes: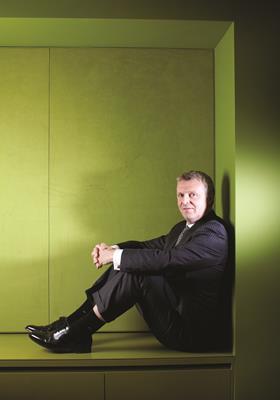 Lend Lease's EMEA business - which includes the remainder of the historic Bovis construction business - is undergoing a major streamlining that has seen 90 jobs put at risk as well as some high profile senior departures.
Last week Building revealed that Michael Dyke (pictured), Lend Lease's managing director of construction in Europe, the Middle East and Asia (EMEA), had left his role and would be leaving the business. He will be followed out by a clutch of other senior figures, including Lend Lease's EMEA commercial director, Tom Spilsted; operations director Simon Parham; and senior legal counsel Alistair Cutts.
Today (17 May), Building reveals that two further senior staff are on their way out of the business: David McKenzie, head of London and director of Lend Lease Construction, who is set to leave to take up a role at consultant Aecom, and Stephen Peckitt, head of health and safety in Europe at Lend Lease, who has now left the firm.
Dyke will be replaced as managing director by Neil Martin, the firm's current EMEA director of operations, on an interim basis until a permanent replacement is appointed.
The moves follow a strategic review undertaken by Simon Hipperson, Lend Lease's chief executive of EMEA, who took up his role last October, aimed at cutting the firm's overheads.
The shake-up is the latest in a string of senior staff changes at the company.
Last month, it emerged that Stephen Grist, Lend Lease's EMEA chief financial officer, had left the firm to be replaced by another Lend Lease manager, Victoria Quinlan.
The firm also announced that Roy Allport had been promoted from within to run the company's Scottish business from October. In January, the firm appointed Gordon Ray, former Morgan Sindall managing director, as head of its North-west division.
The departures, which follow a series of senior staff changes over the past two years, also come after the departure of former EMEA chief executive Dan Labbad, who left the EMEA business last year to take up a role as group chief operating officer in Sydney.
Latest results:
Lend Lease Construction Europe the Middle East and Africa (EMEA) reported pre-tax profit of £20.4m in the year to 30 June 2012, up from £13.5m in the previous year. However, the firm also reported a drop in revenue to £545m over the period from £605m in the previous year, a fall of 10%.
The firm saw staff numbers fall from an average of 1,380 staff engaged in the construction industry in 2011 to 878 over 2012. Subsequently, staffing costs fell from £97m to £74.7m.
What the company says:
"Like any agile and forward-looking business we are continuously reviewing how we work to ensure that our development, construction and investment management operations are as integrated and effective as possible in order to deliver the best value for our shareholders and partners.
"We are streamlining our central overhead to maximise cost effectiveness, to ensure that our projects have the optimal level of support and to position Lend Lease for continuing growth in the region."