Pooran Desai is co-founder of BioRegional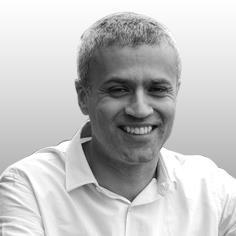 Pooran Desai OBE HonFRIBA lives and works at BedZED, the UK's foremost eco-village, a project which he drew together.
A co-founder of BioRegional, he has led teams writing sustainability strategies for $30bn of real estate, including the ground-breaking One Brighton development and Masdar City using 'One Planet Living', a term which he coined.
In 2009, he was named by Building magazine in the top five most influential people of the decade in construction.
His background is in medical sciences and neuroscience which he studied at Oxford and Cambridge Universities and has also worked in sustainable forestry, farming and recycling.
Pooran Desai is co-founder of BioRegional