The government has done well to publish the HS2 hybrid bill this week, now the hard work really begins …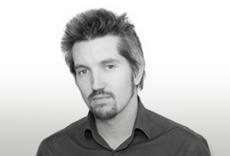 The publication for the HS2 hybrid bill this week marks a milestone on the project's route to completion. Right now, the government is to be applauded for backing the project despite some fierce opposition. But that commitment is set to face its toughest test.
Those who remember Crossrail's hybrid bill process will know that the next few years (the Crossrail Act took three and a half years to pass) will be anything but high speed. Progress will, at times, be painful and the industry needs government to remain resolute.
As HS2 commercial director Beth West tells Building this week, political wavering is already having a negative impact on her ability to recruit the staff she desperately needs to run the project.
West's predicament highlights the need for infrastructure planning to go beyond the five year political cycle. Whether this should take the form of an independent infrastructure quango, as Sir John Armitt has proposed, is up for debate, but long term planning is a must if the momentum of HS2 is to electrify a new generation of infrastructure projects.
Vern Pitt, Building senior reporter