Good infrastructure makes for happy commuters, and good offices and surroundings make for happy workers. The property industry can play its part in both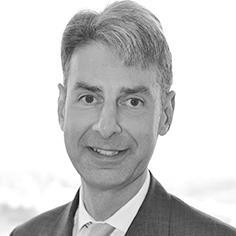 Businesses need good office space to thrive but equally important is the ability to get to work. The recent tube strike in London brought into sharp focus how much workers in the capital rely on public transport. A survey from recruitment consultant Randstad found that Londoners have the longest commuting times of anyone in the UK, spending an average of 56 minutes a day getting to and from work.
The strikes obviously added to Londoners' commute times, but it's not just industrial action that can make commuters' lives difficult. Modern, properly maintained transport infrastructure is essential and the property sector has a vested interest in ensuring that that infrastructure is up to scratch.
Many column inches are dedicated to the multibillion-pound infrastructure projects the UK is investing in: from the need for increased airport capacity in London and the South-east, to HS2 and Crossrail. BCO's own research found that the length of commute and public transport connections heavily influence our performance in, and view of, our workplaces.
Take Crossrail as an example. Europe's biggest infrastructure project will link Shenfield and Abbey Wood in the east to Reading and Heathrow in the west, via Canary Wharf, the City and the West End, cutting journey times and easing congestion. Businesses will be able to move around London more easily, and workers will be able to get to and from work more quickly. For example, it will take just over 45 minutes to get from Shenfield to the West End and half an hour to get from Heathrow to the City.
One of the stations along the route is Stratford, which is set to attract more workers in the coming years with the Olympic Park's Media City creating 6,000 jobs, as well as The International Quarter – the biggest new commercial development in London at 4m sq ft – that will be home to the Financial Conduct Authority. The excellent transport infrastructure that Stratford offers has no doubt played a role in the decisions to locate here.
Stratford is set to attract more workers in the coming years with the Olympic Park's Media City, as well as The International Quarter that will be home to the Financial Conduct Authority. The excellent transport infrastructure that Stratford offers has no doubt played a role in the decisions to locate here
Further indications of the impact of Crossrail can be seen across the industry. Last week, Scottish Widows Investment Partnership put 22 Hanover Square up for sale. Hanover Square and the surrounding area of the Bond Street station interchange will be one of the many beneficiaries when the line opens in 2018, and with the lease expiring a year earlier, commentators have noted the well-timed decision to put the office up for sale.
The government's recent announcement that Crossrail will extend to Reading has led to increased interest in commercial developments in the area. Developers' confidence in this area is supported by the fact that around a quarter of workspace currently under construction in the Western Corridor is in Reading, reflecting occupier demands.
However, workers don't just care about how they will get to work, but also what's on the doorstep of their office and inside. While the big infrastructure projects need to be considered, other projects that are perhaps smaller in ambition will have an almost immediate effect on workers.
Developers are working hard to create communities that businesses and their workers want to work in. Land Securities' transformation of Victoria is a great example of this. When the project completes, the developer will have invested more than £2.2bn in the area, delivering shops, offices, flats and even a cinema, as it understands that businesses are looking for a home away from home on the doorstep of their offices.
Employers are also increasingly designing their workspace in such a way that it encourages people to come into the office, because while some predicted the demise of the office, it hasn't prevailed.
The need for human contact to discuss and generate ideas will not diminish, and the office still holds considerable value as an environment which fosters social interaction. Take Three Mobile's Glasgow call centre that was recently recognised by the BCO at its Scottish awards for its fit out. It has introduced bright, flexible workspaces and breakout areas to encourage employees to work together, creating a dynamic office that its employees are proud of.
Key to all of this is businesses engaging with their workforce to find out what it is they actually want. PricewaterhouseCoopers is a good example of an organisation which has done this. By consulting with employees, PwC concluded that its office in Norwich wasn't in the right location and not suited to business needs. This engagement influenced both the design and location of its new office in the St James Place development in central Norwich on the inner ring road.
Workers' ability to easily get to work, the office itself and its surrounding area all need to be taken into account by businesses when considering where to base their workforce to create the best possible outputs.
Richard Kauntze is chief executive of the British Council for Offices. Its annual conference takes place in Birmingham, 14-16 May 2014