The Autumn Statement didn't give construction a great deal, of more interest is the National Infrastructure Plan announced earlier this week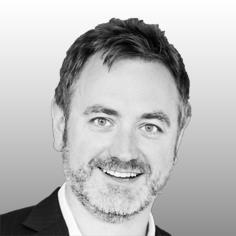 The chancellor's Autumn Statement didn't say a great deal about infrastructure. This is perhaps not surprising given the major government announcement about roads on Monday and yesterday's updated National Infrastructure Plan - which are of much wider interest to the infrastructure sector, albeit that much of it amounted to a re-announcement of old news.
Leaving that aside, what have we learned from the chancellor today?
Employers' National Insurance contributions for apprentices under 25 years old will be abolished. This might help the industry to create more jobs - but it's hard to see this making a material difference. Given the critical skills shortage in the industry, there already exists a strong driver for firms to recruit and train more staff. A small cost reduction in the form of national insurance contributions will help the affordability of creating apprenticeships, and is therefore to be welcomed, but it is certainly no game-changer.
At the bandings where the changes make most difference, the tax saving could quite easily and quickly be eaten up by increases in prices
A revamp of the way in which stamp duty is calculated - abolishing the highly unpopular 'slab' system - will certainly be popular with the vast majority of house buyers, but it is not of itself going to help do anything to increase the housing stock. Indeed, at the bandings where the changes make most difference, the tax saving could quite easily and quickly be eaten up by increases in prices which have hitherto been artificially held low in order to fall within a lower band.
The main ingredient of the UK's housing problem is that we don't build enough houses: the number of housing completions in 2013 was 115,000 - the lowest peacetime level since the twenties. Most commentators believe that the UK needs to be building at the rate of 300,000 houses a year.
There's some fairly good news for the North of England with a £250m investment. The chancellor mentioned his recent 'devo-Manc' deal with Greater Manchester but stopped short of outlining plans for anywhere else, instead saying that his "door was open" for other authorities who wanted to have a chat with him, although how much time he'll have to speak with local authorities between now and the election is an interesting question.
Finally, there's a £15m fund for church roof repairs.
So, for most of us, all the interesting stuff came earlier in the week, but if you're an under 25 year old roofer from the North of England in the middle of a house purchase, it's worth having a look at the Autumn report. For everyone else, the commentary on the roads announcement and the updated National Infrastructure Plan might be of more interest.
Chris Hallam, infrastructure partner at Pinsent Masons