A call for government intervention and a new mentoring scheme are just some of the inititatives being announced today
Construction is a notoriously male-dominated sector, with today being International Women's Day many from across the industry are calling for action to improve the representation of women in construction.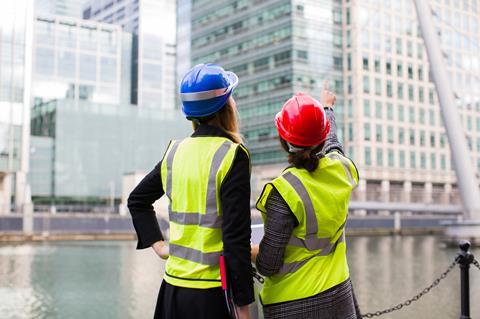 Take a look at some of the initiatives construction firms and the wider sector are launching.
Campaign for government to use buying power to address industry inequality
A group of senior executives from the construction industry have launched a campaign calling for a shake-up in construction to address the industry's appalling track record on gender.
The campaign, called The REbuild project, is highlighting "the three Rs" for women in construction: Better Representation, Recognition and Remuneration. The project is asking construction minister Anne-Marie Trevellyan to use the government's buying power to help address inequality in the construction industry.
It is arguing that gender equality is not a business priority for the construction industry, partly because it is not embedded in the procurement process, and without the intervention of government and procurers, gender will remain a "box ticking" exercise.
Amanda Fisher, chief executive of Amey and a supporter of The Rebuild Project, said: "The last year has shown it is possible to alter how we work in ways we never thought possible and I think changing the way we work long-term is key to helping women advance in the workplace.
"Customers, suppliers and future talent increasingly want to work with forward-thinking companies that demonstrate this by having a diverse workforce. I'm supporting this campaign because it is about positive change in an industry that plays a key role in the UK economy."
The project has set a number of key targets. These are:
Women holding 30% of executive board directorships by 2025
Women taking up 50% of entry level positions in construction by 2025
Women representing 50% of positions in executive teams by 2030
Reduce the gender pay gap to zero by 2035
The leadership of the project have said it believes these targets need the support of the construction minister and a decision by government to lead the change by championing gender diversity and embedding gender equality in its procurement process.
To highlight growing demand for change, The REbuild Project is being launched with a petition on change.org where supporters can sign up. The name of the petition is 'We want better representation, recognition and remuneration for women in construction'.
A new forum for mentoring women in the built environment
A new female property collective has launched a cross-sector mentoring scheme to address the lack of women in real estate senior positions. Vanessa Murray, asset manager at Stanhope, has today launched Mentoring Circle. The scheme will partner newly qualified female surveyors with senior female professionals working in real estate for a free, one-to-one mentoring programme over the course of 12 months.
The initiative partners mentees with mentors from different sectors to ensure they benefit from the breadth of experience the property industry offers. Over 35 mentors from a wide variety of prestigious partners have signed up to the programme already. These include Savills, Mace, Aecom, Build UK, Foxtons, Say Consulting, CBRE, Kier, Capita, and Great Portland Estates.
One of the key themes from initial research has been the widespread recognition of 'Imposter Syndrome' among women in the industry with many doubting their skills, talents and achievements against their male counterparts. The scheme mentors have identified that the period post-qualification becomes a key point for talent retention of women within the industry. "
To apply for the scheme mentees will be required to submit an application form outlining key information and areas of focus by 22nd March 2021. Forms are available via the dedicated LinkedIn and Instagram page.
Inside Wates' diversity push with Nikunj Upadhyay, group head of diversity and inclusion
Nikunj Upadhyay, group head of diversity and inclusion at Wates, has said it is more important now than ever to strive for gender equality in construction - particularly in a year when women have been disproportionately impacted by the effects of covid-19.
Upadhyay said that when it comes to solving inequalities, it wasn't about "fixing" women but adjusting the system, mindsets and processes that hold women in the sector back, both consciously and unconsciously.
We have a target to improve gender balance, with women accounting for 40% of our workforce at all levels by 2025

Nikunj Upadhyay
She said: "At Wates, we have a target to improve gender balance, with women accounting for 40% of our workforce at all levels by 2025.
"By debiasing our hiring process, we are hoping to attract a wider, more diverse talent pool, and we want to retain and offer meaningful, equitable career development opportunities for all colleagues. We are being guided by data to make sure these processes are robust."
She also said family-friendly policies were a good place to start in terms of addressing gender imbalance.
She said: "Last year, we overhauled our parental leave and flexible working policies, increasing paternity/partner leave to eight weeks full pay and increasing our maternity leave too. We have already seen 87% of new dads take us up on increased paternity leave, enabling a greater sharing of responsibilities at work and home."
She said Wates had also introduced an inclusive leadership programme to "challenge the microaggressions that impact a woman's everyday experience at work".
The programme gives them the tools to better understand a range of employee experiences, rather than one-off training that simply ticks a box.
RIBA to run a four-part lecture series
To mark International Women's Day 2021, the RIBA has published audio-recordings of a four-part lecture series - 'Pioneers - Women Architects and Their Work' - unheard by a public audience for 35 years.
The lectures were given and recorded at an event on 29 April 1986 at RIBA Headquarters in London, by four leading 20th Century UK women architects – Jane Drew, Patricia Tindale, Elaine Denby and Rosemary Stjernstedt.
Around 10 to 20 minutes long, each lecture features one of the architects reflecting on the trajectory of their career - exploring the impact that being a woman had on it.
Some of the challenges they raise include difficulties finding employment in practice, the impact of family life and being asked to accept lower pay than their male colleagues.
Promoting diverse voices at Arup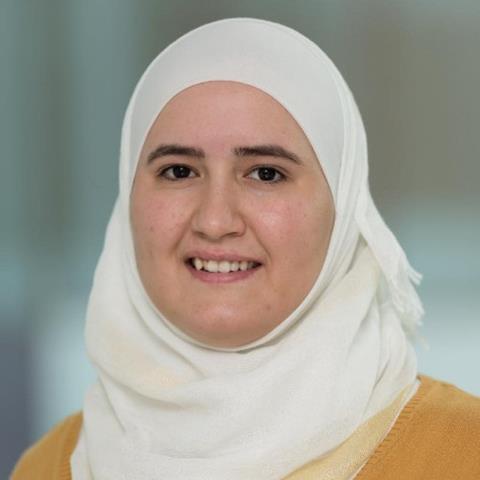 Hiba Abo Slo, transport planner apprentice, at Arup has spoken about her journey from life as a Syrian refugee to realising her dream of working in the engineering space
"Ever since I was young, I have loved to see how things are put together to form something new. Growing up I also had helped my family with the renovation of our home in Damascus, Syria. Those early experiences are really what began my fascination with engineering. Before leaving for the UK, I had begun studying architectural technologies which combined my passion for engineering and creativity. It was here that I started to understand the nuances a career in engineering could offer, allowing me to solve complex, often novel problems, through creative solutions.
"My journey so far has not been a straightforward one, but the challenges have forced me to adapt in ways I didn't know I was capable of. When I arrived in the UK in 2015, everything was new: the language, culture, everything I could imagine. But I sought all the opportunities I could, to learn more about where I was living and took three courses to improve my English language skills. Alongside working at Arup, as a transport planner apprentice, perfecting my language skills has been my proudest achievement. As I learnt more about the job market in the UK, I was excited to learn about apprenticeships, which allowed me to gain practical experience and return to my studies after having to leave my course in Syria. I now get to work as a strategic modeller at Arup for amazing transport projects in London, as well as study transport planning at college with a view to progressing into civil engineering.
"I'm a firm believer that you have to have faith in your own ability and not allow doubts to change the course you set for yourself. As I mentioned before, my path has not been the simplest. However, I think that it is when you choose to challenge yourself that gets you to where you want to be. It's the learning curve that shapes our personalities and future whilst building resilience for any unexpected challenges we face. Since working at Arup, I have also seen the benefit of shared expertise. The diversity of people and projects has demonstrated to me the power of learning from others and hearing of the challenges they have overcome in their own careers. This is one of the reasons why I chose to become a STEM ambassador, to share my story with other young people to inspire them in choosing the right career path.
"For anyone who is starting out in their career, or is just thinking of making a change, my advice would be to not allow any doubts about yourself or abilities change your mind when you set it to something. It could be hard and daunting. But when you get to where you want to get, you will realise it's all worth it."