Andy Rose has built his reputation by raising private finance for public projects. But is that going to help him deliver 170,000 affordable homes in the next three years?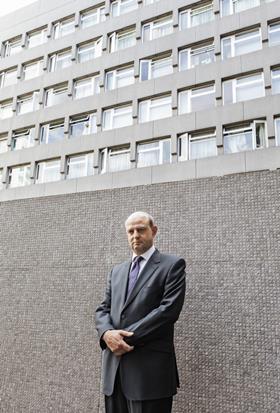 'Tell me what to do and I'll do it," Andy Rose tells Building's photographer. If that sounds a little grumpy in print, it didn't at the time. Rose, the Homes and Communities Agency's (HCA) new chief executive, is affable, almost eager to please - it's just that he has a lot on his plate. Only nine days into his job at the time of the interview, with no background in housing and now with the responsibility for England's affordable housing development outside London - among much else - the father of three doesn't have time to muck around.
Much was made on Rose's appointment back in February of his commercial background at the Canadian Imperial Bank of Commerce, as well as his experience of handling major public-private partnerships: he spent three years at private finance adviser Partnerships UK and was acting chief executive of Infrastructure UK, itself a PPP based in the Treasury. In both roles Rose was responsible for levering private finance into state projects through mechanisms such as the PFI.
With a CV lacking housing experience but boasting a track record of bringing in private finance to traditionally public projects, some commentators saw the news that he had secured the top job at the HCA as evidence of a change of direction. Negotiations for the next round of public spending are getting started and many in the industry are predicting that the affordable homes budget will fall again, so Rose was seen as a man who would be able to attract new sources of finance to make up the shortfall.
So much for what others made of his appointment, why does Rose himself think he was selected for the job? And what does he think he can do to help the HCA meet the demands placed on it by government? After all, helping deliver 170,000 affordable homes by the end of the parliament is no small task.
He's listening …
"I've worked in finance, in the public sector and the private sector, and even when I was in the public sector it was very much with a commercial approach," he says. "I think that was behind the thinking. But I wouldn't over interpret a direction of travel from the appointment."
Rose is at pains to stress that he hasn't arrived at the HCA with preconceived ideas about how the quango should develop, let alone new ways of funding affordable housing. "I've had a lot of experience of raising capital in a lot of different sectors," he says. "But do I have any immediate thoughts that we should apply a particular model to the housing sector? No, I don't. I really don't want people to be looking for the new model that Andy Rose is going to bring with him."
Indeed, Rose makes it very clear that he is aware that he is new to the housing sector, and that the most effective thing he can do in the early months is to travel a lot and listen to the concerns and priorities of as many industry interest groups as possible. "I think that the way to come up with solutions and new models of working properly is by engaging with key stakeholders," he says. "One of the things that I'm very keen to emphasise is that there is no magic bullet. You've got to find solutions that work for everybody. There's a great danger in picking something that works for one stakeholder and not another."
The delivery man
So, Rose's message to his team as well as the industry at large is that there will be no dramatic, time-consuming new initiatives to contend with just because the HCA has a new chief executive and that they should keep on plugging away. After all, it's not as if they don't have enough to keep them occupied, with that target of 170,000 affordable homes to be delivered by 2015.
However, the target is looking increasingly difficult to achieve. The HCA's interim report on 2012/13 didn't include figures on housing starts or completions due to restrictions under the Code of Practice for Official Statistics - for those we'll have to wait until June - but figures released at the end of February showed that housing association starts in England for 2012/13 were running 15% below 2011/12.
"The team here has a good degree of confidence that we are going to deliver what's being asked of us," says Rose. "Please don't see that as complacent because it's far from that. The most important thing is for us to keep doing what we're doing and do it well. And everyone here is very focused on the targets that have been set."
One high-profile policy aimed at increasing housing delivery is the government's stated aim to speed up the release of surplus public land. Prime minister David Cameron has claimed that this will lead to the development of 100,000 homes, not all of them affordable, by 2015 and the job of delivering the policy falls to the HCA.
"We have a significant role in it and I think there are signs that we might have an increased role. A lot of government departments' core expertise and experience is not in land," says Rose. "I don't think that we would be an agent for other departments. My guess is that it would be more likely that we would own the land and work to transfer it to the private sector and make sure that the homes are built."
So, two years out from the target date and the mechanics of policy delivery have yet to be decided. Is it likely that the target Cameron set will be met? Rose says that 100,000 remains "the aspiration" adding: "Does that mean people have to get on with it? Yes it does. We have to make sure that the land is coming forward, that planning comes forward, that the housebuilders are engaging […] all of the above. So that's a lot of houses. I do think that everyone has to get moving. And to be clear, there is a lot of focus on it."
Home help
The HCA is also responsible for managing the new mortgage support scheme Help to Buy. Announced in this year's Budget and intended to replace the New Buy and First Buy programmes, Help to Buy combines the shared equity and government guarantee aspects of the previous schemes. "I think that Help to Buy is going very well," says Rose. "We set it up very quickly; I think there is evidence of a lot of appetite for it."
However, according to industry sources, there has been a less than warm reaction to Help to Buy from mortgage lenders. Is that true? "We're engaging very actively with the mortgage lenders," Rose replies. "Are some slightly ahead of others? Possibly. But we have a very active dialogue with them and we're very hopeful that they'll come along and join the programme."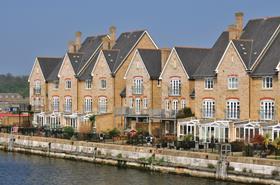 Rose is similarly unruffled by suggestions in the media and elsewhere that Help to Buy is repeating the mistakes of the past by potentially fuelling house price inflation. "There's lots of commentary out there - if you read four different articles you'll probably get five different opinions," he says. "But I don't see my job as speculating on outcomes. Policy is made by ministers, this is the policy that has been announced. It's there to stimulate housebuilding and we're here to deliver it and make sure that housebuilding happens."
This isn't to say that Rose doesn't think the HCA still has a role to play in policy formulation. Ministers may ultimately decide on policy, but the HCA will do what it can to shape government thinking according to its experience of the market. "We are a delivery agency," he says. "But one of the critical things for a delivery agency is to feed back into policy makers what the market is saying, what we're seeing and how people are responding. And absolutely we should be helping DCLG and the Treasury and whoever else to make policy."
It is still very early days for Rose and it will be interesting to see how he stamps his mark on the agency. And if he makes a success of the HCA job it could propel him on to greater things: the HCA's founding chief executive Sir Bob Kerslake is now permanent secretary in charge of the entire civil service.
However, for now Rose is clearly happy with his lot in life. "You get to a stage in your career where you think this is where I'm going to spend my time," he says. "And with me it's got to be that public sector and private sector interface, it's got to be socially important and it's got to be about delivery."