Building's exclusive survey shows 49% in construction have had jobs postponed or cancelled since referendum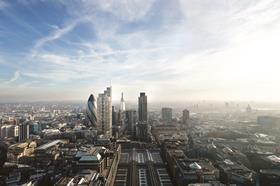 Almost half of construction professionals have had projects put on hold or abandoned due to the Brexit vote, according to exclusive research conducted by Building.
The survey of over 500 industry professionals found 49% have seen one or more projects postponed or abandoned as a direct result of the EU referendum result. Only 10% said they have seen schemes created or accelerated because of Brexit.
In the run up to the vote, Building campaigned in support of remaining in the EU after an earlier survey of 1,300 professionals found two-thirds supported staying in.
In this most recent survey, conducted in the last two weeks of August, 72% said they believe Brexit will have a negative impact on construction in the short term, compared with just 10% who said they think it would be positive, with the rest saying neither. Over the long term, respondents had a more mixed view but still lean towards the pessimistic, with 42% negative, 33% positive and 25% neither.
I haven't heard of any big office schemes being committed to since the vote

Mark Farmer, Cast
The survey that found 67% of respondents believe commercial will be negatively impacted by the referendum result, making it the most affected sector.
Mark Farmer, founding director and CEO at consultant Cast, said: "The days of the big institutional lettings could be over […] I haven't heard of any big office schemes being committed to since the vote.
"Unless there's some kind of windfall pre-letting deal where someone bucks the trend, I can't see any new speculative office developments happening."
Building's survey comes after the RIBA published its first Future Trends survey of architects since the referendum, with confidence diving since the UK voted to leave the EU. The workload index fell from +22 to -7 in July, the first time the monthly survey has entered negative territory since 2012.
Other recent surveys have showed a more mixed picture. Markit/CIPS' latest survey of purchasing managers, published last week, showed activity stabilised somewhat in August, rebounding to 49.2 from a seven-year low of 45.9 in July. However, the figure still represented contraction, with the 50 mark separating growth from shrinkage.
Surveys this week from SME builders' trade body the Federation of Master Builders and the Electrical Contractors' Association painted a more positive picture for these subsectors, with two-thirds of the former reporting no significant changes in pipelines post-referendum, while 46% of electrical firms believe Brexit will be positive for their companies within five years.