Building survey finds concerns about foreign investment and labour and materials costs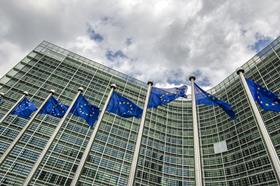 Construction professionals fear a potential Brexit in next month's EU referendum could have a damaging impact on the sector, according to an exclusive survey of 1,300 professionals by Building.
Many respondents cited major concerns for the sector in the event of a Brexit - with more than half saying it would result in less foreign direct investment (60%) and higher labour and material costs (55%, 53%). Almost a third (31%) also said a vote to leave would result in house price volatility.
In contrast, fewer people cited concerns if the UK remains part of the EU - 49% said they feared an increase in red tape through EU legislation, but the second most popular response was "no concerns" at 38%.
In the event of a Brexit, professionals believe the commercial sector will be hit the hardest (64%), followed by infrastructure (45%), housing (41%) and the public sector (39%). Just over one in five (22%) said no sectors would be negatively impacted.
The survey found 63% of construction professionals believe the UK remaining in the EU would be the best outcome for the sector, ahead of 21% who said leave and 16% undecided.
In terms of how respondents actually intend to vote, there was a marginally smaller majority of 61% in favour of remaining, ahead of 26% to leave, and 13% who are undecided.
When asked to estimate the level of potential impact of a Brexit on their business, almost half said any affect would be "medium" (46%). The second most popular answer was "low" (31%), with "high" in last place (23%).
Despite professionals' fears for the EU referendum outcome, a minority said the upcoming decision had already impacted on their businesses.
One in four said they had experienced a slowdown because of the impending vote, while 54% said they hadn't. Meanwhile, 22% said projects had been delayed pending the referendum result, while 59% said this hadn't happened.
Further analysis of the results by turnover and profession found that larger firms were more likely to back remain than SMEs, although 53% of respondents from firms with a turnover under £5m still wanted to remain, compared with 21% in favour of Brexit. Architects were the most pro-EU, with subcontractors the most sceptical.