Ben Derbyshire says architects should take control of post-occupancy data to lift themselves up the professional food chain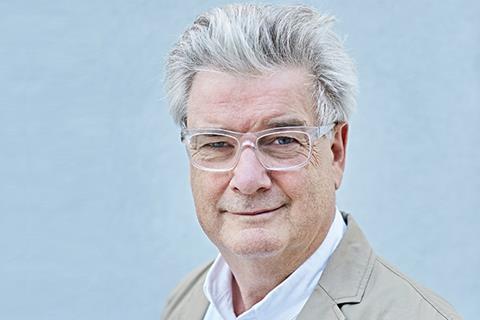 Architects should be able to present clients with evidence of what works and encourage them to pay for more research, said Ben Derbyshire in his first in-depth interview since his election.
"This way we'll claw our way back up the value chain," he said.
"The thing we have to work on is where architecture and design have slid down the supply chain in influence, authority and remuneration."
Collaboration with other professions is essential, he said, expressing particular enthusiasm for working with the CIOB.
"I hugely respect builders and hugely enjoy the process of building and one of the things we need to do together is re-present the career of building so people understand what a terrific thing it is to be able to do," said Derbyshire.
"A lot of people are fearful of my approach to collaboration but it isn't about abdicating our position. It requires leadership, authority … and a willingness to engage.
"When architects get themselves into right relationships they deservedly enjoy great respect but a lot of architects are not in right relationships with constructors or clients and I hear a lot of distressing stuff about architects adding cost.
"There's a lot of misunderstanding about what design means. That's where we need to work."
His first task is to enlist the disgruntled RIBA membership, only 15% of whom bothered to vote in this summer's presidential election.
In his interview he outlined plans to spend his year as president-elect talking to architects in their practices around the country.
He wants to reverse the "flow of energy" so that initiatives are generated by architects in the field and enabled by Portland Place - the London base of the RIBA - rather than head office expecting members to support its ideas.
"The best way to achieve the RIBA's purpose of advancing architecture is through the activities of architects themselves because they are ingenious, innovative, clever and produce beautiful outcomes."