The big story in this year's Top 150 league tables is contractors' pitifully low margins compared with housebuilders' surging profits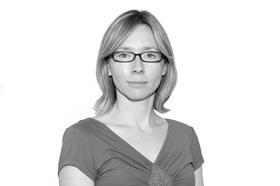 The results are in, so which firms have made it into this year's Top 150 contractors and housebuilders league? Well, one name that hasn't – and which casts a long shadow by its absence – is Carillion, formerly occupying second place with a whopping turnover of £5.2bn. No more. The main contractor's ignominious demise has triggered a reshuffle below the titan Balfour Beatty, which retains the top spot. But these manoeuvrings aside, the real story of this year's data is the stark and indisputable split between the fortunes of contractors and housebuilders.
If we didn't already know that contractors were in the doldrums while housebuilders have the wind in their sails, these figures would ram the message home: the biggest 10 main contractors with a combined turnover of £31bn made less than £120m in profit. That's a miserly margin of 0.38% (about one-third of last year's already unimpressive 1.09% for the same firms). Contrast that with the top 10 housebuilders, which returned an average margin of 19.2%, equating to them making two out of every three pounds of the profit in the whole of the top 150.
The success of the housebuilders is truly phenomenal. This year marks their fifth year of growth in the league and on every indicator – turnover, profit, margins – they are on the upward curve. While they constitute under one-third of the companies in the list, they account for 87% of the profit. A new insight we have gained with this year's data is profit made per house sale, which reveals that Berkeley – the most profitable of all housebuilders – makes an average of £220,000 per home. At a time of chronic housing shortages this figure may be hard for some to digest, but from a business point of view many will no doubt be looking on with envious admiration.
When the average margin for all the contractors on the list only reaches 1.7%, even the relatively modest ambition of 5% looks like pie in the sky
Such profitability is the stuff of dreams for main contractors: Balfour Beatty's Leo Quinn is known for believing margins of 5% should be possible, but when the average margin for all the contractors in the list only reaches 1.7%, even that relatively modest ambition looks like pie in the sky.
So is the contractor model broken? The dire position many of the big contracting names find themselves in is partly down to the continuing fallout from problem jobs picked up some years back. Losses were felt by – to name just a few – Interserve on a series of energy-from-waste contracts, by Sir Robert McAlpine which also came a cropper in the same sector, and by Laing O'Rourke on its PFI hospital scheme in Canada.
Size is also an issue. The data shows that contractors ranked 50-100 report healthy margins of 5.2% – it seems that the scale and complexity of the megajobs that main contractors take on over periods of many years just carry too much risk. Some contractors – the likes of Morgan Sindall, Willmott Dixon and Wates – have side-stepped this issue by focusing on a large number of small and medium sized jobs. But once operating at the larger scale, it's hard to go back down – lower turnover often means less cash to pay large supply chains, so in order to continue to "feed the beast" some main contractors indulge in low bidding, securing turnover at the expense of profit.
It's not as if the economic climate offers a sunny outlook for contractors. Brexit uncertainty weighs heavily on investors, who may be deferring decisions, while a worsening skills shortage is driving up costs – it's not surprising the official forecasts are flat. Of course, housebuilders are not immune to the unsettled market – a string of big names have announced profit warnings and there is a growing feeling we have reached the top of the residential market, particularly in London and the South-east where sales rates are slowing.
Still, housebuilders' healthy balance sheets mean they will be cushioned from a downturn for a few years at least – the same cannot be said of contractors, many of which are struggling to improve their debt positions. What they need is a radical and rapid fix. Industry leaders and government ministers are aware of the challenges and have come up with plenty of ideas for leaner, smarter ways of contracting. Just last week we had the Lords report calling for renewed efforts to unblock the offsite manufacturing revolution, hot on the heels of the sector deal's ambitious targets for the industry as well as the Construction Leadership Council's measures to overhaul procurement.
It's all logical stuff and undeniably there is growing momentum to innovate and change, but will it happen fast enough? We're talking about structural reform in a deeply fragmented industry where the majority of clients are still stuck in a mind-set of lowest price. Reversing that will be disruptive and take time. For contractors to climb back up the charts – in terms of profitability, not just turnover – they are going to need more than good intentions; they need a dependable pipeline of profitable work.
Postscript
Chloë McCulloch, acting editor, Building