It's not just main contractors who have been at fault over late payments. Practices along the entire chain, right from the client, should be more transparent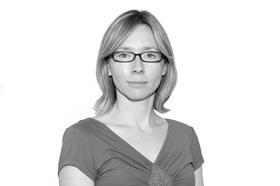 So, it is time to name and shame construction's poor payers. This week the deadline elapsed for many of the country's biggest companies to reveal just how quickly, or slowly, they pay their supply chains as part of a government drive to make payment practices more transparent and fair. Balfour Beatty and Kier topped the list, recording an average of 54 days, with just 27% and 30% of their respective bills paid within a 30-day period. It wasn't all bad news: housebuilder Barratt came in with a speedy 23 days, while Willmott Dixon managed 33 days and Lendlease paid within 35 days on average.
Suppliers have long put up with slow payment periods, but the issue has been under greater scrutiny ever since Carillion went under owing its 30,000 subcontractors an estimated £2bn. Network Rail responded in June by introducing 28-day payment periods and banning retentions, a move many think could be a catalyst for other public sector clients to clamp down on main contractors holding onto cash. The theory is that if the likes of Amey, Balfour Beatty, Kier and Skanska are willing to accept a hard line on payment terms from Network Rail, they can do the same for other clients.
By all means let's highlight main contractors' payment periods and hold them to account if their terms are unfair, but if we're going to name and shame let's also hold clients to the same standards
But as we enter interim results season it's worth pausing to consider some of the pressures main contractors themselves are under. This week our interview with Skanska UK's Greg Craig reveals a chief executive trying to put behind him a £32m writedown due to problem jobs. There has been a major reorganisation of the business, a redundancy consultation and the forthcoming sale of its profitable piling arm. And now his focus is very much on getting his team to strip out risk and on returning the UK business to healthier profit margins – he's aiming for 3% margins by 2020, which may not sound ambitious, but remember that compares with the 0.38% average made by the top 10 contractors in our league table last week.
This background helps explain why Craig took a body swerve on the Midland Metropolitan hospital, where Skanska would have picked up work as replacement contractor for Carillion. This was a classic case of the public sector presenting a main contractor with a high-risk job – Carillion lost £48m on it last year – but this time around the contractor was able to say "we don't need it" and walk away. Craig held out the possibility of re-entering talks with the client but only if the scheme's backers understood that big contractors are becoming much more wary about the risk they take on.
Carillion's willingness to take on too much risk on public sector contracts is clearly a cautionary tale for contracting bosses. For Craig the one good thing to come from Carillion's demise is that clients can no longer be under the illusion that main contractors are too big to fail. Pile on the risk and your contractor could topple. This view has been echoed by Vinci UK's boss Bruno Dupety who, having been brought in originally to tackle the firm's loss-making Nottingham tram contract, has recently called for public sector clients to be "more flexible and fairer in managing their contracts".
It is hard to overestimate the impact Carillion is continuing to have on the sector. More than six months after its implosion the ripple effects are still hurting the likes of piling specialist Van Elle, which has taken a £1m hit, and the 341 apprentices who received their P45s last week. On an even larger scale, the Construction Products Association's (CPA) latest estimate is for annual output in 2018 to dip for the first time in six years – something it directly links to Carillion, as well as poor winter weather.
Of course, Brexit uncertainty – referred to as "the elephant in the room" by the CPA's Noble Francis – is also having a negative effect on predicted growth figures. While the CPA says growth is expected to return in 2019 at 2.3% and a slightly lower 1.9% in 2020, it's telling that housebuilding and infrastructure will drive that growth, leaving other sectors such as commercial offices and retail to struggle. Commercial in particular is expected to take the full force of investor jitters, falling by 10% next year after a dramatic 20% drop this year. Keller and Turner & Townsend are just two of the latest firms to express concerns about the impact of the ongoing Brexit negotiations. Doing business against this economic backdrop is not easy for anyone, least of all low-margin contractors.
So, by all means let's highlight main contractors' payment periods and hold them to account if their terms are unfair, but if we're going to name and shame let's also hold clients to the same standards. Are clients paying contractors on time? Is the negotiated price a fair one? And crucially, has the contract been drafted to enable clients and contractors to share the risk? Public sector clients in particular have no excuse for risk dumping. They now know the consequences of signing up to deals that are too good to be true: businesses topple, and that is not in anyone's interests.
Postscript
Chloë McCulloch, acting editor, Building