With materials shortages driving a wave of new delay disputes, the industry needs to take a more open approach to contract drafting, says Bill Barton
As the UK suffers its worst materials shortages for decades, the construction sector is facing a rise in delay disputes, which can only damage the industry. To avoid such costly disputes, parties need to find a more collaborative and open approach to the allocation of risk in construction contracts.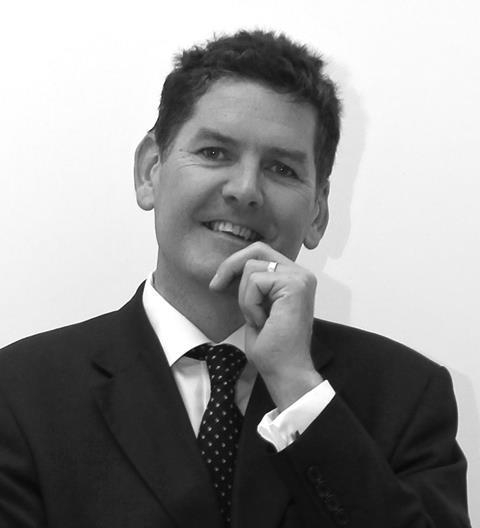 Materials are arriving weeks late – with some still unpurchasable at all, as companies have closed their books to even out shortages – and the prices of many materials have rocketed to an extent that some projects have become unprofitable.
The cost of all this often falls on the contractor, thanks to contractual clauses that clients have inserted to allocate such risk away from them. Such clauses are commonplace and now also include provisions to add the risks associated with Brexit and covid to the list of outcomes for which the client or developer is not responsible.
The art of diplomacy
It may be heresy to say so, but these clauses are not unfair if there has been free and open negotiation. If the contractor has been given the necessary information to allow it to identify and price the risks it is being asked to take on, then it must pay.
The best way to avoid paying for the inevitable delays is for contractors to ensure they have understood the terms they are signing on to
Contractors can hardly claim unawareness of Brexit and covid, so it is up to them to make some provision for these in any contract they sign. The best way to avoid paying for the inevitable delays is for contractors to ensure they have carried out a free and open negotiation of the contract and understood the terms they are signing on to.
However, contractors have historically been denied the right to open negotiations, as clients have opted for a take-it-or-leave-it approach. These leave contractors feeling pressured into accepting clauses that they know carry risky financial implications but to which they feel they must agree in order to retain the whole contract.
In these situations, there is really no winner. When a contractor is running late on a job, or even facing insolvency from having to carry the extra costs of materials, labour and delays, then the whole project suffers. For the client or main contractor, there are significant additional costs in re-tendering, legal costs (perhaps litigation) and the replacement contractor is hardly likely to take on the project with the same terms. In the end, both sides are left with increased costs and the project may even end up unfinished.
Avoiding legal jargon
There are also many poorly drafted contracts in which the risks are not clearly explained or defined. In these instances, the contractor is not given a proper opportunity to understand and price risk, because the contract wording is full of legal gobbledegook.
The inevitable delays the sector is facing make it ever more vital for contracts to be written in plain English that avoids jargon – and to be rewritten until all parties understand the risks they will pay for. It might be that risk is split on an uneven, but pre-agreed, basis. Perhaps the contractor will accept the first few weeks of delay in any event and then the next weeks are shared. This may appear counterintuitive to those who want to use the legal system to their advantage, but in the end it will save everyone time, money and stress.
These may seem outlandish ideas, but in the range of contracts available around the world, such provisions already exist and are in use. With the effect of the pandemic still being felt globally, the construction industry needs to take transformative steps to prevent disputes before they arise and keep the costs of delay to a minimum for clients and contractors. This will require being flexible, accommodating and inventive in contract negotiations.
Bill Barton is director of Barton Legal